Forbes 30/50 Summit in the United Emirates Hosted Three Princesses
Max Cyprian Meder March 31, 2022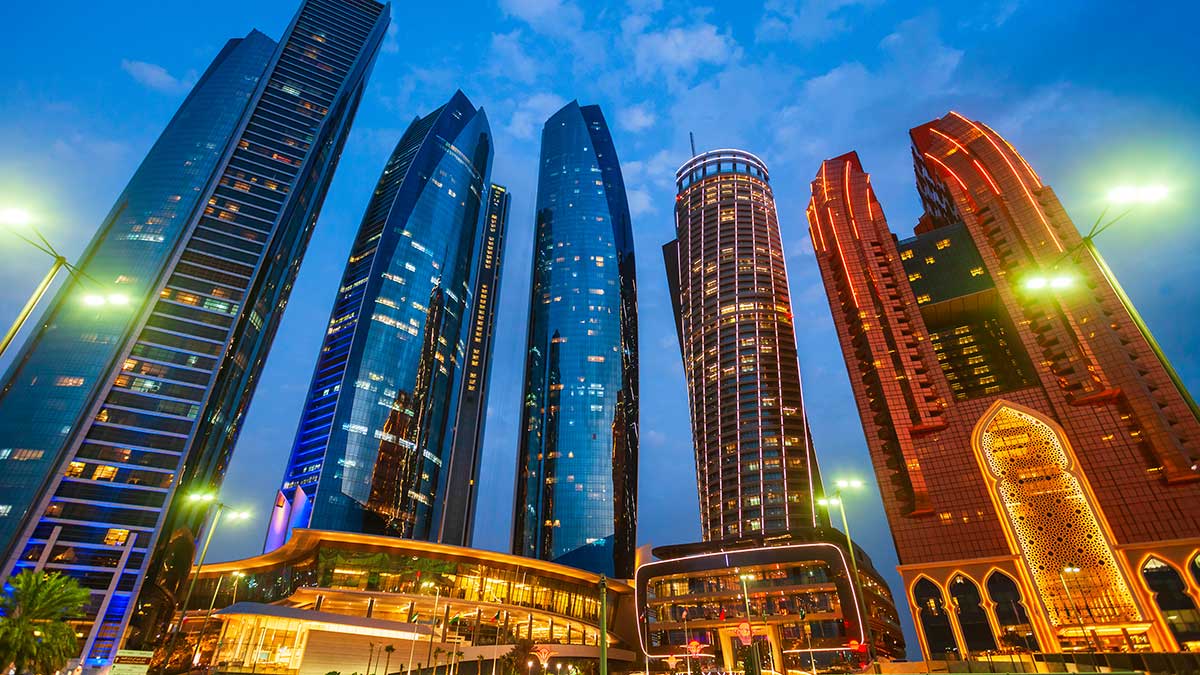 Powerful Forbes 30/50 Summit in the United Emirates hosted three Princesses, who represented business and philanthropist field.
The Forbes 30/50 Summit in Abu Dhabi brought together the most powerful global leaders, honorees from Forbes' 30 Under 30 and 50 Over 50 lists, with the mission of forming long-lasting, world-changing alliances. The first-ever Forbes 30/50 Summit marked International Women's Day The summit broughy together the world's most powerful women leaders in 2022.
The most accomplished businesswomen, philanthropists, representatives of the Royal Families, who create a world impact and Forbes global team, with Moira Forbes at the forefront of the leaders create international impact by this global media company.
Attendees include such distinguished guests as HRH Princess Lamia bint Majed Al Saud, HH AlSayyida Basma Al Said, HSH Princess Angelika Ewa Jarosławska Sapieha, HE Noura bint Mohammed Al Kaabi, Minister of Culture and Youth, Huma Abedin, Dr. Precious Moloi-Motsepe, Tina Fordham, Heidi Kuhn, Huda Kattan, Cathie Wood, Tyra Banks, Yulia Tychkivska, Helen Sabzevari.
Moira Forbes, Executive Vice President, Forbes Media and Publisher, ForbesWomen, said,
"As women stand at a critical inflection point globally, the first-ever 30/50 Summit in Abu Dhabi brings together a community of powerful women and visionaries who are architecting a better future that can move the world forward."
Princess Angelika Jarosławska Sapieha, International Peace Ambassador, philanthropist, business woman was invited by Forbes to Abu Dhabi for the Forbes 30/50 Summit, which gathered together powerful women leaders from all the globe.
Princess Angelika is the creator of the Royal Militare luxury fashion brand, which collection was recently exposed at the Chateau d'Ermenonville near to Paris. She is also the President of the Royal Bridge Family Office, which cooperate closely with the circle of most elite and trustworhy partners worldwide and is specialized, inter alia, in premium real estate and offering multi-level business support.
Over the past decade, the Forbes 30 Under 30 has become the world's most important honor for young entrepreneurs and leaders, while a new list, the 50 Over 50, which showcases how, for women, experience and wisdom and leadership mean that success no longer has an expiration date.
Coinciding with International Women's Day, the Summit was organised by Forbes and was taking place at multiple locations across Abu Dhabi, including Presidential Palace, Louvre Abu Dhabi.
"I am glad that thanks to Forbes, we created a family of strong, accomplished women. Real change makers, who are supporting each other and together aim to create a global impact on the business and philanthropic field". – said Princess Angelika Jarosławska Sapieha.
As the leader of the One Mine One Life movement, she appealed to the world community for help for Ukraine, which became one of the most landmine contaminated regions in the world.
Forbes 30/50 stand for Ukraine
During the Forbes 30/50 Summit several discussion were dedicated to the situation in Ukraine.
"I don't consider myself a refugee," the executive director for The Aspen Institute Kyiv Yuliya Tychkivska, said at Forbes and Know Your Value's 30/50 Summit. "I'm an ambassador of freedom."
"We are fighting for European peace, and we are fighting for world freedom. It's not just about our country. It's about good, democratic values …We are not afraid," she told the audience.
Yuliya Tychkivska added, "Millions of people in Ukraine, people like you, people who are internationally connected…educated, entrepreneurs…they're sleeping in shelters every night…I would like all of you to understand that you could live in a European city, in Kyiv, in the city center, in the heart of Europe and the next day your city could be bombed."
Sheikh Hamdan meets leaders in 'Forbes Under 30' list at World Government Summit in Dubai
Sheikh Hamdan bin Mohammed bin Rashid Al Maktoum, Crown Prince of Dubai and Chairman of The Executive Council, met young leaders named in the 'Forbes Under 30' list at the World Government Summit 2022 at Expo 2020 Dubai.