Princess Angelika Ewa Jarosławska Sapieha Received Global Humanitarian Award in London
Hindi Bhat & Agata R. Smoczuk November 06, 2022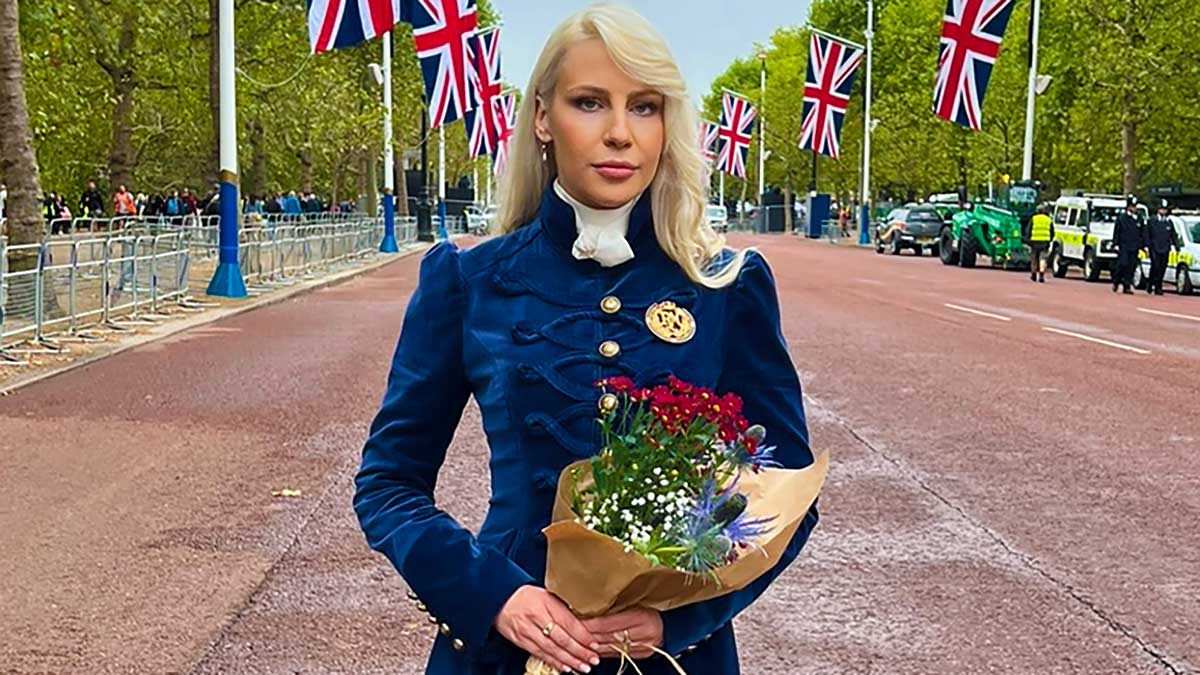 Princess Angelika Ewa Jarosławska-Sapieha in London
The third edition of the "Trilateral Global Summit – 2022" took place in London from September 13th - 15th, to promote the idea of "Trade 4 Peace."
Globally 43 country leaders spoke at the "Trilateral Global Summit." Sessions were held at the prestigious venues of Lancaster Gate and the Royal Society of Arts in London. Part of the event with the "Global Humanitarian Award" was also planned at the Westminster Palace. It was a special time of mouring in London, as Her Majesty the Queen passed away just a few days before.
During the distinguished ceremony, Princess Angelika Jarosławska Sapieha received a "Global Humanitarian Award" in international recognition for her virtue in persistently serving humanity with her noble deeds.
Princess Angelika Jarosławska Sapieha's speech:
The Summit was focused on promoting the integration of the global economy and initiatives as a pathway for peace, by inviting global leaders, dignified royalties, leading humanitarians and prominent speakers from 43 countries.
Keynote Speakers included:
HSH Princess Angelika Ewa Jarosławska Sapieha
HE Anthony Carmona, 5th President of Trinidad and Tobago
HE Erna Hennicot-Schoepges, 1st Female President of Luxembourg Parliament
Hon. Gareth Thomas, Shadow Trade Minister of the UK
Hon. Gunnar N. Lindemann MdA, Member of Parliament Germany
Hon. Paul Clark, Former Under-Secretary of State for Transport UK
Dr. Andrew Nevin, Partner & Chief Economist, PWC Nigeria
Dr. Raghavan Seetharaman, CEO of Doha Bank, Qatar
The summit was initiated and organized by Dr. Abdul Basit Syed FRSA, a world-renowned British Indian social activist, and entrepreneur. He is a global influencer, campaigning for peace, unity, and equality by navigating constantly interacting with global leaders, dignitaries, and scholars in over 50 countries to create a positive global impact by being the Founder Chairman of an International NGO "World Humanitarian Drive (WHD)" which currently has active humanitarian support volunteers and operations in 12 countries. Dr. Abdul Basit Syed FRSA has consistently campaigned for Peace, Education, and Trade harmony initiatives around the world.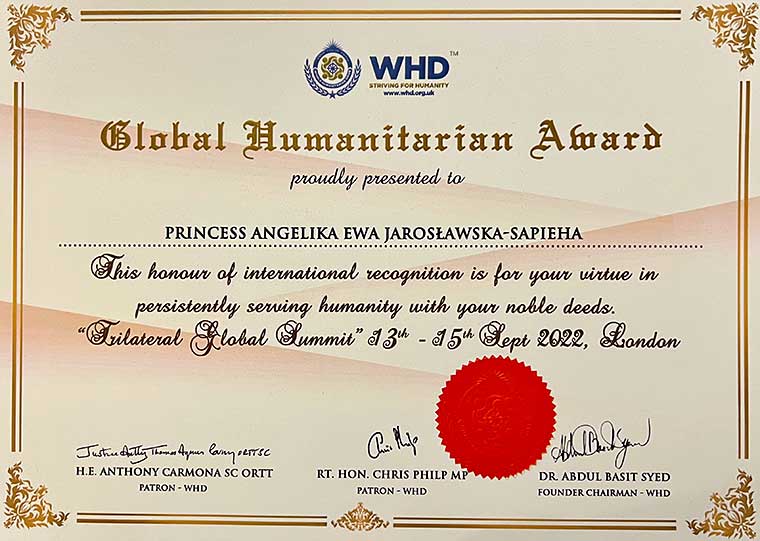 Princess Angelika Ewa Jarosławska-Sapieha received Global Humanitarian Award in London.