Meest-America Restores Shipping Services to Israel in Solidarity with the Israeli People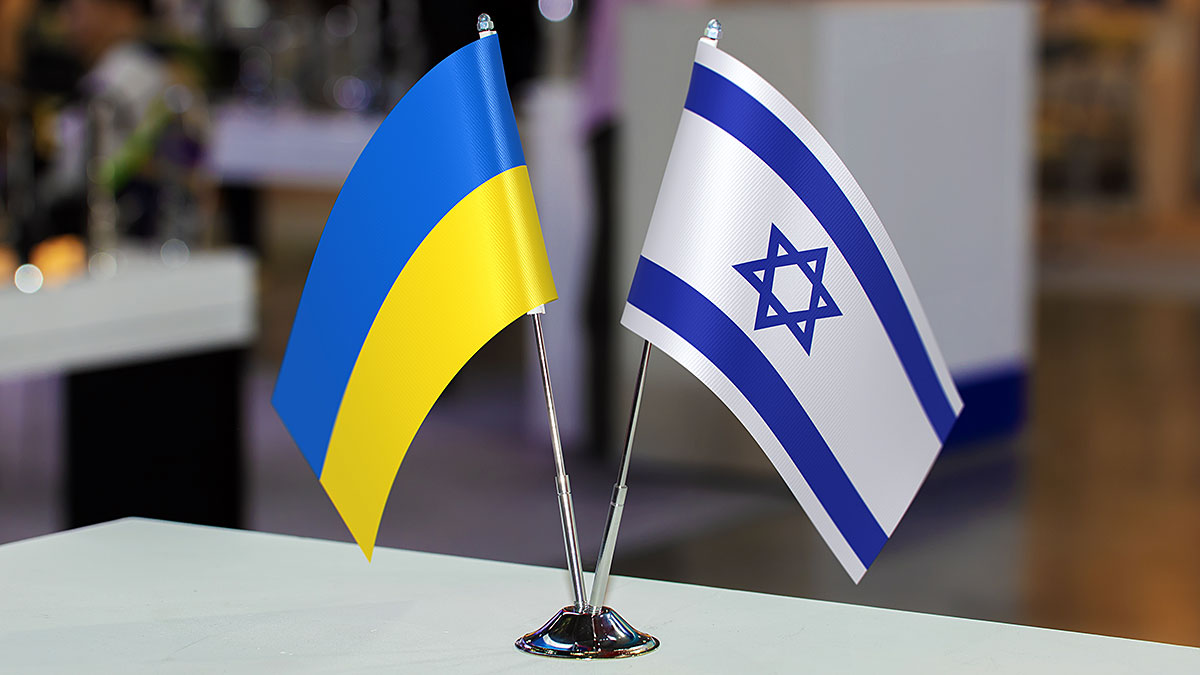 Meest-America, a leading logistics company in the United States specializing in international parcel delivery, announces the resumption of our shipping services to Israel.
Our commitment to providing reliable and efficient delivery options has always been our priority, and we are proud to continue serving the Israeli people during these challenging times.
As a responsible and compassionate logistics provider, Meest had temporarily halted shipments to Israel due to the recent military actions. We believe in the importance of peace and security, and our decision was made with the safety of our customers and employees in mind.
After monitoring the situation closely and responding to the region's changed conditions, we have decided to reinstate our shipping services to Israel. We are committed to supporting the Israeli people in rebuilding and moving forward.
Key Information:
Delivery Terms: Our standard delivery terms to Israel remain unchanged, with parcels expected to be delivered within 3-5 working days from when the cargo arrives at TLV Airport.
Delivery Service:
We offer address service to ensure your parcels reach their intended recipients without hassle.
Rates for USA-ISRAEL delivery: $3.99/ lb.
Parcel Drop-Off is possible in Meest branches: us.meest.com/offices or you can register the parcel online: us.meest.com/portal and choose the nearest UPS or FEDEX for drop-off location for you. More detailed tutorial on how to send parcel online – here:
Duty-Free Value: The maximum duty-free value of a package sent to Israel is $75.
Maximum Package Value: For higher-value shipments, please note that the total value of a package is $1,000.
To calculate customs clearance fees (for parcels over $75), please follow this link: https://www.gov.il/en/departments/guides/guide-to-importing-personally-via-parcels-or-shipping-companies?chapterIndex=4
Parcel Size and Weight: Parcels should have, at most, the maximum dimensions of 50 cm x 50 cm x 50 cm and a maximum weight of up to 20 kg. (44 lb.)
Exclusion: It's important to mention that our delivery service does not cover the Gaza region due to ongoing regional conflicts.
We understand the importance of supporting individuals and businesses in Israel, end we are committed to providing a smooth and efficient shipping experience. By reinstating our services to Israel, we hope to contribute to the recovery and well-being of the Israeli people.
Meest-America is dedicated to delivering parcels, support, compassion, and solidarity during these challenging times. Our team is here to assist you with your shipping needs and ensure that your parcels reach their destination safely and swiftly.
For any questions or to schedule a shipment to Israel, please get in touch with our customer support team at info.usa@meest.com,  1-732-634-1517.
About
Meest-America. Inc. is a leading logistics company in the United States, specializing in international parcel delivery services from any state of the US to 45+ countries across the globe.
With a solid commitment to excellence and customer satisfaction, we provide reliable shipping solutions to more than 50 countries worldwide. For more information about our services, visit us.meest.com.
Parcel Delivery, Shipping Containers
600 Markley Street
Port Reading
, NJ
tel:
Click phone# to call
862-682-4224
and tell them you found their ad in Polish Pages
SPONSORED ARTICLE
For the most up-to-date information, please contact the company directly.
The photos contained in the article serve only as an illustration of the article.