Global Leaders Came to London for the Last Goodbye to Her Majesty the Queen Elizabeth II
Deniss Pulasky, Monica Ramsay September 19, 2022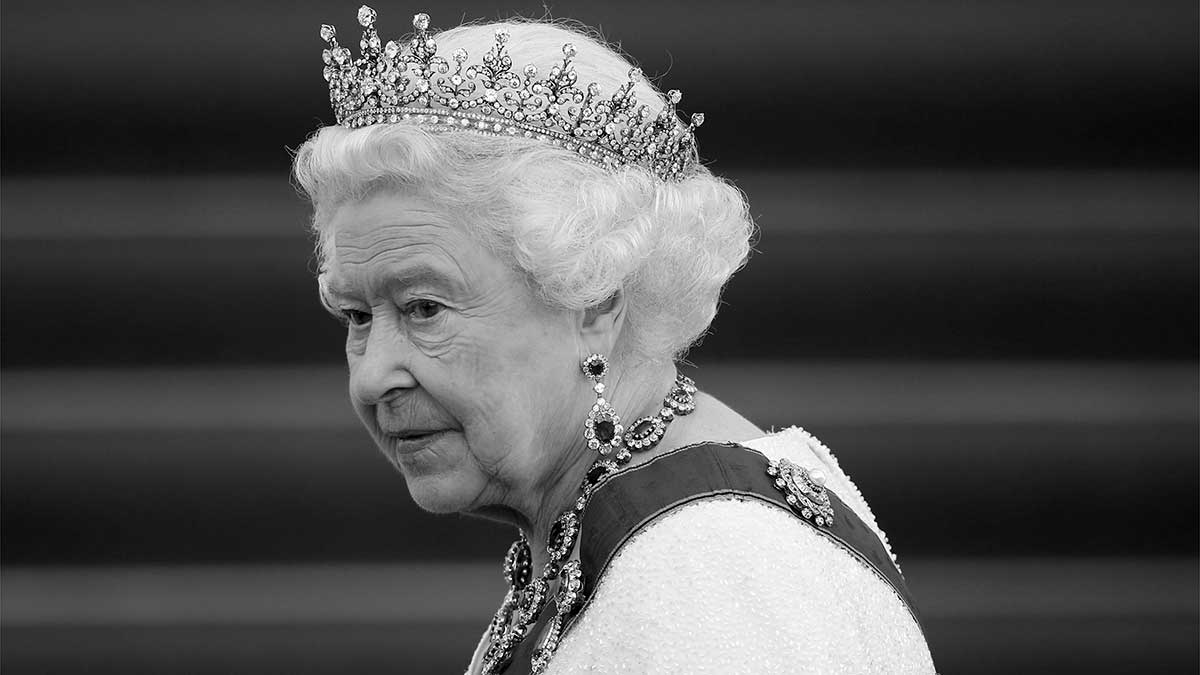 Photo: Usama-Abdullah Designer / shutterstock.com
The funeral of the British Queen Elizabeth II will be held on Monday at Westminster Abbey on September 19 at 11.00. The Queen's coffin will be placed in the Chapel of St. George in Windsor Castle.
Currently, the Queen's coffin is in Buckingham Palace, where it was brought in on September 14 to give the people a chance to say goodbye to their Queen and pay their respect.
We know that in order to pay tribute to the Monarch, one has to wait queue for over 30 hours. We had priviledge to talk with Princess Angelika Jarosławska Sapieha, who has been in Great Britain for several days to say goodbye to the Her Majesty the Queen.
"Thousands of people came to pay their respect to the Queen. Some are waiting whole night with their children to be together in this historic moment. They say goodbye to the Queen which become one of the most special women of our time and a role model for many generations" - Princess Angelika said.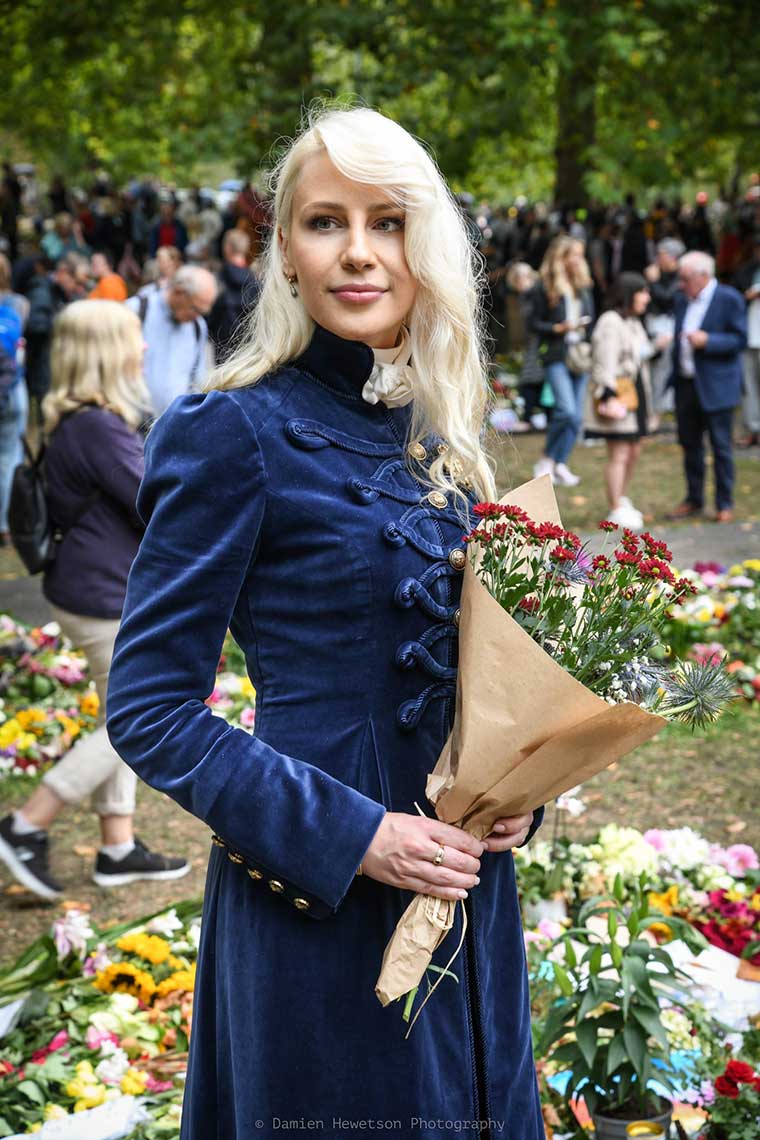 Queen Elizabeth II died on September 8 in the Scottish Balmoral Castle. The death of the queen is associated with the assumption of the throne by Prince Charles.
The funeral of Queen Elizabeth II will be a huge logistical challenge. Many says that it's the most challenging operation in the history of London.
The most important participants of the funeral for the official farewell of the monarchs will be transported by escorted buses. In fact, the first representatives of official delegations arrived on Saturday, and for a few days hundreds of thousands of people have come to London every day to take part in the last farewell to the monarch who has reigned for over seventy years.
Her four children, King Charles III, Princess Anna, Prince Andrew and Prince Edward, and their spouses, Queen Camilla, Countess Wessex Sophie and Sir Tim Laurence, will attend the funeral of the late Queen. The Queen's grandchildren will also be present: two sons of King Charles - Princes William and Harry, two children of Princess Anne - Peter Philips and Zara Tindall, two daughters of Prince Andrew - princesses Beatrice and Eugenia and two children of Prince Edward - Louise and James.
Central London after the Queen's death is clearly limited in terms of road transport. Many streets are completely closed and only pedestrians can move in the designated directions. Points with bottled water are also distributed to the arriving guests. Often times, many people wait in line at night when it is raining from the sky. Many people have tents, chairs and blankets with them. For hundreds of thousands of people, fatigue doesn't matter.
Streets leading to castles have been excluded, and places where the British can not only lay flowers, but also silently say goodbye to the Queen have been made available. From time to time you can meet pipers playing songs adored by the Queen. In just three days after the Queen has passed away, hundreds of thousands of people laid flowers, mascots and letters addressed to the Queen.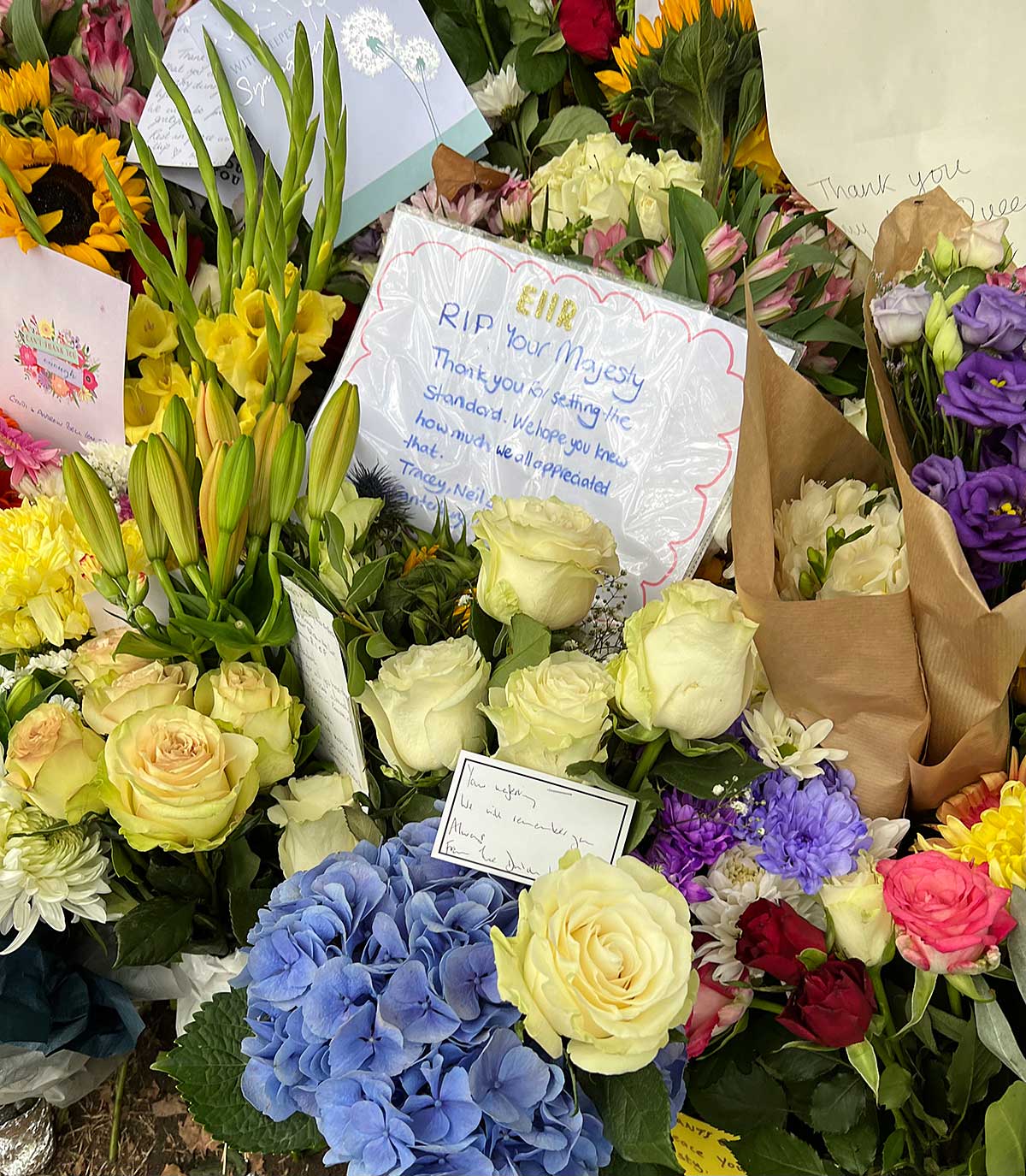 There are also drawings in honor of Queen Elizabeth II, who reigned over 70 years. This park was also visited by King Charles II with Queen Camilla, Prince William with Princess Kate, and many royaltes and members of princely houses, like Princess Angelika Jarosławska Sapieha, accompanied by an American David Madden and a delegation.
Over 500 dignitaries from all over the world will come to the Queen's funeral. They are representatives of monarchies around the world, as well as presidents and prime ministers of states and the most important politicians holding high positions. It is known that invitations were not sent to the presidents of Russia, Belarus, Burma, Afghanistan, Syria and Venezuela to the funeral of the British Queen.
The funeral is to be watched by the record number of inhabitants of the planet, it is counting that it may be over 4.1 billion people, i.e. more than half of it.
Members of the royal families will also take part in the farewell to the Monarchs:
King Philip VI of Spain and his wife, Queen Letizia,
Former King of Spain Juan Carlos I and former Queen Sofia (Juan Carlos is a great-great-grandson of Queen Victoria and a distant cousin of Queen Elizabeth II),
King Philip of Belgium and Queen Matilda
King Harald V of Norway and Queen Sonja
King Charles XVI Gustaf and Queen of Sweden Sylwia,
King William-Alexander and Queen Maxim of the Netherlands, together with the former queen of the country - Beatrix, who abdicated in 2013,
Queen of Denmark Margaret II
King Abdullah II of Jordan
The presence at the funeral ceremony of Elizabeth II was confirmed by:
US President Joe Biden
Ursula von der Leyen, President of the European Commission,
British Prime Minister Liz Truss,
French President Emmanuel Macron
President of Brazil Jair Bolsonaro,
South Korean President Yoon Suk Yeol,
The President of Finland, Sauli Niinistö, and his wife, Jenni Haukio,
New Zealand Prime Minister Jacinda Ardern,
Australian Prime Minister Anthony Albanese,
Emperor of Japan Naruhito and Empress Masako,
President of India Draupadi Murmu
The President of South Africa, Cyril Ramaphos,
China's Vice President Wang Qishan