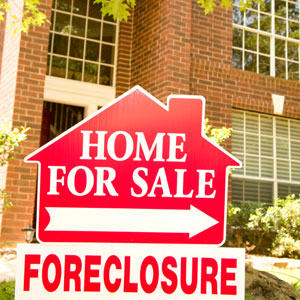 A group of institutional investment firms including the New York Federal Reserve is suing Bank of America for failing to pay back debt on failing mortgage bonds, the group's lawyer said on Tuesday.
Kathy Patrick, lead attorney for the consortium of the eight firms, said the group holds 25 percent in more than 47 billion dollars of securities in Countrywide, a mortgage lending affiliate of Bank of America.
Bank of America rejected the claims, saying it was not responsible for the performance of its loans.
The group sent a notice of non-performance to Countrywide on Monday, Patrick said in a statement. The notice preceeds a declaration of default which entails legal action.
"Ours is a large, determined, and cohesive group of bondholders. We have a clearly defined strategy. We plan to vigorously pursue this initiative to enforce holders' rights," said Patrick of Gibbs & Bruns law firm.
Other members of the group include investment giants Pimco and BlackRock.
Bank of America bought Countrywide in 2008 at the height of the financial crisis.
The move comes as Bank of America is already under massive pressure after posting on Tuesday 7.3 billion dollars loss in the last quarter and as it is struggling to shake off a growing scandal over foreclosure processings.
The bank, which saw its shares drop 4.4 percent on Wall Street on Tuesday, rebuffed the accusations.
"We're not responsible for the poor performance of loans as a result of a bad economy. We don't believe we've breached our obligations as servicer. We will examine every avenue to vigorously defend ourselves," it said in a statement.
© Copyright AFP Agence France-Presse GmbH - All rights reserved. This material may not be published, broadcast, rewritten or distributed. All reproduction or redistribution is expressly forbidden without the prior written agreement of AFP.