Students Sending Love to Veterans to Brighten Their Valentine's Day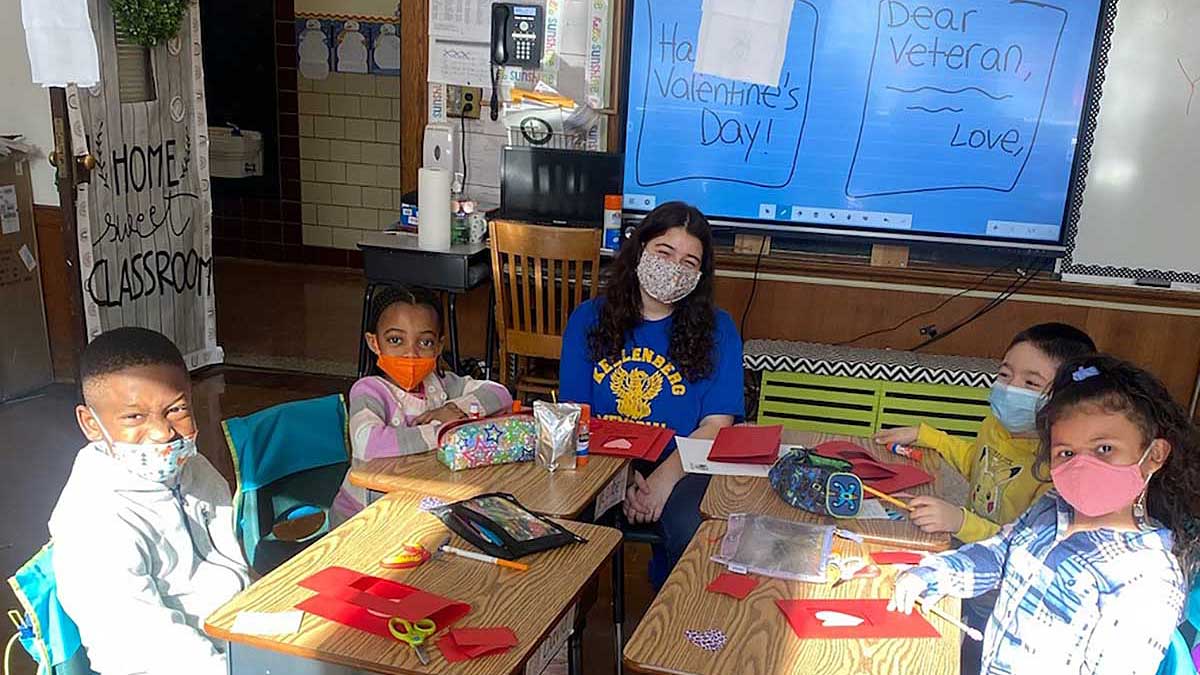 Photos: Courtesy of St. Gregory the Great Catholic Academy
The students at St. Gregory the Great Catholic Academy in the Bellerose section of Queens, for the eighth year in a row, have participated in a schoolwide campaign, "Valentine's for Veterans." Each year, special notes and handmade cards are sent to different Veteran Administration medical centers. This year, the students of St. Gregory the Great Catholic Academy made nearly 200 cards.
"My first experience was working with another teacher who had Veterans in her family. She made Valentine's with her class every year and brought them to the VA Hospital. Since then I have heard stories of how some Veterans were victims of neglect and I thought that I wanted to make a difference," said teacher Michele Morano who organizes the project.
"Being a member of the military is definitely a calling, just as teaching is. So, I decided after that first encounter with my co-worker, that I would make Valentine's for Veterans every year. It is something so small and simple that has such a huge human impact. Over the years I have had students, brownie & Girl Scout troops, and religion classes contribute to this project as well," continued Morano.
Fourth-grade students commented on the project upon its completion saying:
"I think they will be happy because sometimes they're all alone and this will make them happy," said Bryce.
"They would feel happy to know we are thinking about how they risked their lives for us, and giving them something in return lets them know they are loved," said Quinn.