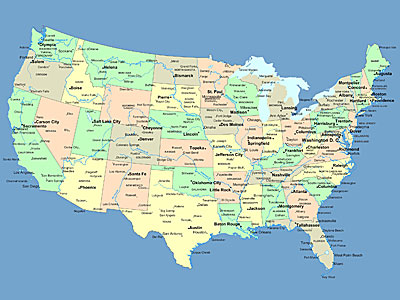 The US economy grew 3.2 percent in the first three months of this year as consumer spending ticked up, the Commerce Department said on Friday.
Growth was fueled by an increase in spending and exports, but offset by increased imports and reduced state and local government spending.
The first estimate for gross domestic product was just below market expectations for growth of 3.3 percent.
The rate of growth is well down on the final quarter of 2009, when growth was estimated at 5.6 percent, the strongest growth in six years.
Household consumption, traditionally the driver of US economic growth, was up 3.6 percent.
But as state and local governments struggled to balance the books, their spending decreased.
The figures were seen as "further confirming the end of the recession and that the recovery is only moderate and disappointing," said Peter Morici of the University of Maryland.
"Looking ahead, data are not encouraging. After such a long and damaging recession, we should expect several quarters of five percent growth."
© Copyright AFP Agence France-Presse GmbH - All rights reserved. This material may not be published, broadcast, rewritten or distributed. All reproduction or redistribution is expressly forbidden without the prior written agreement of AFP.