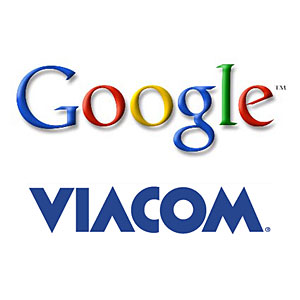 Court documents made public Thursday in a billion-dollar copyright battle between Viacom and Google accuse YouTube executives of posting stolen videos to rocket the startup to stardom.
Viacom was also a target in filings with Google countering that the US entertainment giant foisted some of its own content onto YouTube's online stage and even wanted to buy the firm.
"Viacom's efforts to disguise its promotional use of YouTube worked so well that even its own employees could not keep track of everything it was posting or leaving up on the site," YouTube chief counsel Zahavah Levine said in a statement.
"Given Viacom's own actions, there is no way YouTube could ever have known which Viacom content was and was not authorized to be on the site."
Viacom responding by saying the documents made public by a federal district court in the state of New York show evidence backing its charge that YouTube "intentionally operated as a haven for massive copyright infringement."
Evidence cited in the legal documents included internal YouTube emails indicating the video-sharing website's founders and executives knew much of the content on the nascent service was copyrighted material.
"Jawed, please stop putting stolen videos on the site," Steve Chen is quoted as telling fellow YouTube co-founder Jawed Karim in an email in July 2005.
Viacom attorneys contended in legal filings that after YouTube was launched that year, the startup's strategy was to achieve meteoric growth by whatever means necessary so it would become a prize acquisition target.
YouTube was a year-old Internet sensation when Google bought it in a 1.65-billion-dollar stock deal in 2006.
"Viacom's brief misconstrues isolated lines from a handful of emails produced in this case to try to show that YouTube was founded with bad intentions," Levine said.
Viacom tried repeatedly to buy YouTube before Google acquired the startup, according to Levine. The firm filed a billion-dollar copyright lawsuit against YouTube and Google two years ago.
Viacom's court filing charges that Google acts as a willing accomplice to Internet users who put clips of Viacom's copyrighted television programs on the site.
The lawsuit has been merged with similar civil litigation being pursued by the English Premier League, which says soccer game clips are routinely posted on YouTube without authorization.
Google shields itself with the 1998 Digital Millennium Copyright Act, US legislation that says Internet firms are not responsible for what users put on websites.
The lawsuit highlights that copyright rules need to be updated for the Internet Age, according to Computer and Communications Industry Association president Ed Black.
"It is a huge threat to the openness of the Internet," Black said of the lawsuit. "A bad verdict in this one for conduct that is not horrendous would have an unbelievably chilling effect on all players in the Internet world."
The case essentially calls for YouTube and other websites to become "copyright police" for content owners.
Meanwhile, the law could be interpreted to provide copyright protection to every Twitter text, blog post, Flickr photo and email, according to Black.
Eact day there are typically 50 million Twitter "tweets," 900,000 new blog posts and three million pictures uploaded to Yahoo-owned photo-sharing website Flickr.
"You'd need a huge army of censors to sort through this stuff and that is really not feasible or reasonable," Black told AFP.
© Copyright AFP Agence France-Presse GmbH - All rights reserved. This material may not be published, broadcast, rewritten or distributed. All reproduction or redistribution is expressly forbidden without the prior written agreement of AFP.