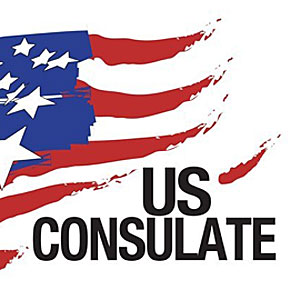 Suspected drug cartel "hit teams" murdered an American consular employee and her husband in a Mexican border city Saturday and killed the husband of another consular official in two separate attacks, a US official said.
The victims came under fire in separate locations while driving in the northern border city of Ciudad Juarez after attending the same social event earlier in the day, the official said, speaking on condition of anonymity.
"Suspected drug cartel hit teams fired on locally employed staff, Consulate General Juarez, in their privately owned vehicles," the official said.
"The attacks resulted in three fatalities -- two American citizens and one Mexican citizen," he said.
An American woman who worked in the consulate's American citizens services section was with her husband and infant daughter when they came under fire, the official said.
The infant daughter survived the attack unharmed, but the woman and her husband were killed, he said.
In the second attack, a Mexican employee of the consulate was following her husband and two children in a separate car, when her husband's vehicle came under fire, killing him and wounding the two children, the official said.
"Both families had attended the same social event earlier in the afternoon off post away from the consulate," he said. "It has not been determined if the victims were specifically targeted."
After the slayings, the State Department announced Sunday that US diplomats working in consulates along Mexico's northern border had been authorized to send family members home because of security concerns.
© Copyright AFP Agence France-Presse GmbH - All rights reserved. This material may not be published, broadcast, rewritten or distributed. All reproduction or redistribution is expressly forbidden without the prior written agreement of AFP.