Bishop Robert Brennan to Light Christmas Tree in Grand Army Plaza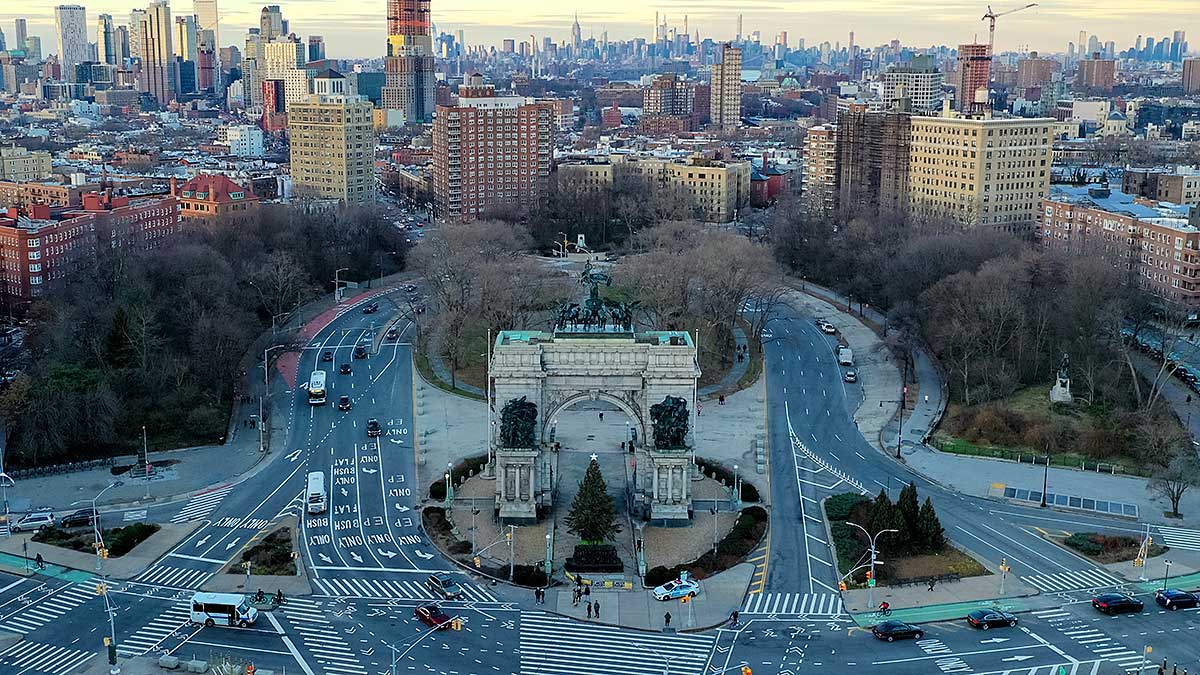 Bishop Robert Brennan to Light Christmas Tree in Grand Army Plaza
The Most Reverend Robert J. Brennan, Bishop of Brooklyn, will join DeSales Media at the official Diocesan Christmas Tree Lighting ceremony in front of the Soldiers and Sailors Memorial Arch located at 20 Grand Army Plaza in Brooklyn, Wednesday, December 8, 2021, at 5 p.m.
The 27-foot Christmas tree has been decorated with 16,000 multi-colored LED lights to represent the diversity of the Diocese of Brooklyn, often referred to as the "Diocese of Immigrants."
Christine Persichette, anchor of Currents News on NET-TV, will serve as the Mistress of Ceremonies. Monsignor Sean Ogle, Chairman of DeSales Media will offer an opening prayer and reflection.
Monsignor David Cassato, Vicar of Catholic Schools for the Diocese of Brooklyn, will make comments on the recent success of the 70 schools and academies and the newly adopted social justice curriculum. St. Saviour's Catholic High School Choir will present a musical performance.