Diocese of Brooklyn Celebrates 25th Episcopal Anniversary of Bishop Nicholas Dimarzio and His 18 Year Ministry in Brooklyn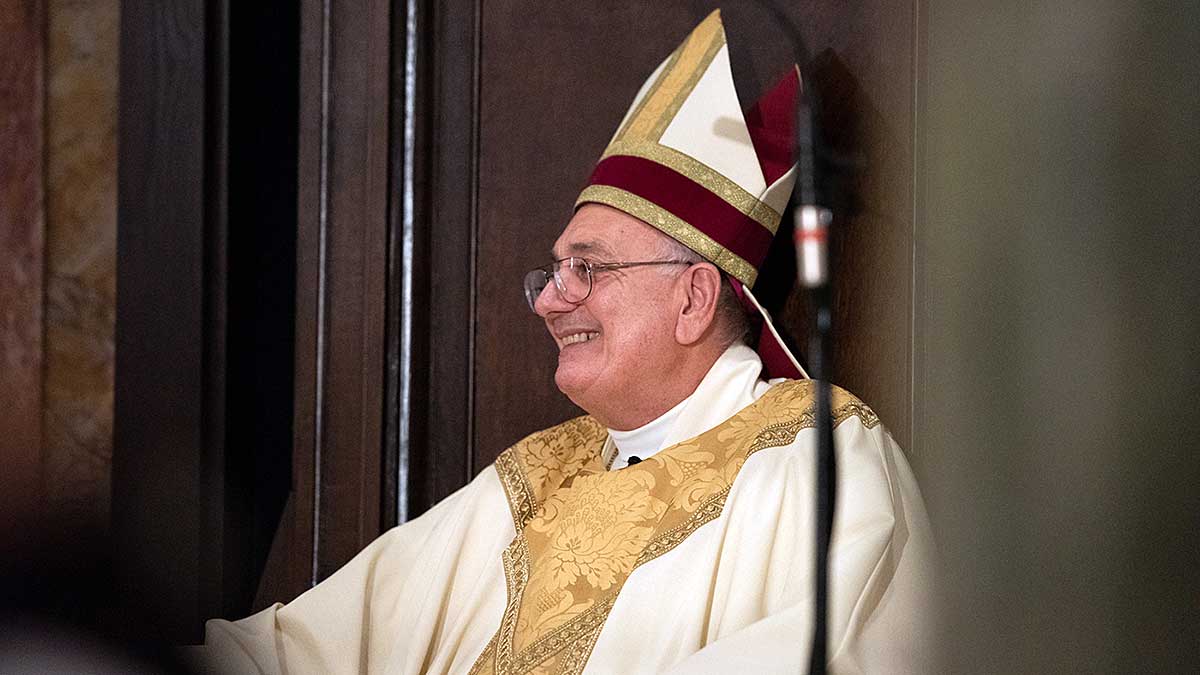 Photos courtesy of The Tablet/Jeffrey Bruno
The Most Reverend Nicholas DiMarzio, Bishop of Brooklyn, celebrated Mass this morning in honor of the 25th Anniversary of his Episcopal Ordination, at the Co-Cathedral of St. Joseph, located in the Prospect Heights section of Brooklyn. Bishop DiMarzio, who recently marked his 50th year of service as a priest, was joined at the Mass by his family and fellow religious from throughout his ministry.
Pope John Paul II elevated then Monsignor Nicholas DiMarzio to the rank of Auxiliary Bishop of the Archdiocese of Newark on October 31, 1996. DiMarzio was then appointed Bishop of the Diocese of Camden in 1999, and then the Bishop of the Diocese of Brooklyn in 2003, where he has served for the past 18 years. Bishop DiMarzio will be retiring next month.
"I thank God for these 25 years, I thank my family and friends who are here today, especially my priests, deacons, and religious of this diocese, and God's people here," said Bishop Nicholas DiMarzio.
Bishop DiMarzio was presented a gift of a small-scale replica of the "Angels Unawares" sculpture that Pope Francis inaugurated in St. Peter's Square in 2019. The gift will be permanently placed outside the Co-Cathedral of St. Joseph in recognition of the Diocese of Immigrants, and in prayerful tribute to Bishop DiMarzio's life's work for immigrants and refugees.
Cardinal Timothy Dolan joined 18 bishops for today's Mass, including Bishop Edward Scharfenberger of the Diocese of Albany, Bishop John Barres of the Diocese of Rockville Centre, Bishop James Checchio of the Diocese of Metuchen, Bishop Kevin Sweeney, Diocese of Paterson, and Bishop Gregory Mansour of the Maronite Church.