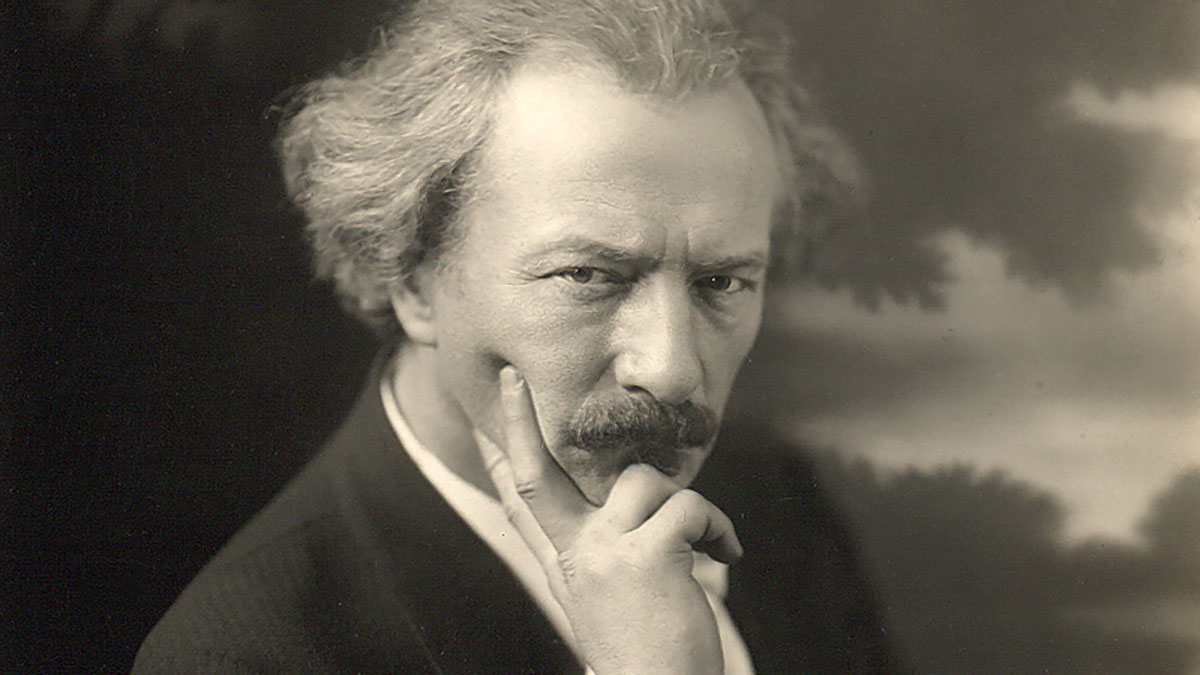 June 29, 2021 marked the 80th anniversary of the death of Ignacy Jan Paderewski, who died 80 years ago today at New York's Buckingham Hotel in Manhattan (today's The Quin Central Park by Hilton Club). To pay tribute to this great Pole, artist and statesman who devoted his life and most of his fortune to the good of Poland, is organized the IGNACY PADEREWSKI TRIBUTE GALA on October 21, 2021 at Town Hall (123 West 43rd Street, between 6th Avenue & Broadway, Midtown Manhattan).
The concert will feature distinguished artists, winners of many prestigious music competitions, including the International F. Chopin Piano Competition in Warsaw (Russian pianist Alexander Kobrin), the International H. Wieniawski Violin Competition in Poznan and 10th International Violin Competition in Indianapolis (Taiwanese-American violinist Richard Lin), Kościuszko Foundation Chopin Piano Competition and Jacob Flier Competition winner (Takeshi Nagayasu from Japan), and Magdalena Stern-Baczewska pianist, professor of Music and Director of Music Performance Program at Columbia University. Winner of the award of the Minister of Culture of the Republic of Poland for outstanding achievements in promoting Polish culture abroad.
Kenneth Merrill is an American pianist and conductor, lecturer at the vocal department of the Juilliard School in NY. He has collaborated with such artists as Gérard Souzay, Anna Moffo, John Aler, Anthony Dean Griffey, Charlotte Hellekant, Jennifer Aylmer, Randall Scarlata, Faith Esham, Ruth Golden, Jeanette Thompson and William Ferguson. As an opera conductor, he recently conducted Mozart's Don Giovanni with Nevada Opera and conducted Handel's Giulio Cesare with Maryland Opera.
Kyoung Im Kim pianist from South Korea, winner of numerous competitions. She performs in Europe, USA and Asia. Grammy Award winner MaryAnn McCormick mezzo-soprano, soloist with the Metropolitan Opera, will perform as a special guest. She has sung in most of the world's renowned opera houses. McCormic appeared on the stage of the Metropolitan Opera for twenty-five seasons, where she had over 140 performances including Valkyrie, Don Carlo, Carmen, La Traviata, The Magic Flute, L'Enfant et Les Sortilèges, Rigoletto, and John Corigliano's The Ghosts of Versailles. In the 2015 season, she appeared at the Metropolitan Opera as Giovanna in Verdi's Ernani conducted by James Levine with Placido Domingo as Carlo. In the United States, she has performed with Lyric Opera of Chicago, Opera Theatre of St. In the United States, she has performed with the Lyric Opera of Chicago, Opera Theatre of St. Louis, Opera Santa Fe, Opera Colorado, Opera Ireland, Boston Lyric Opera and others. The program of the concert includes works by Polish composers: F. Chopin, I. Paderewski, H. Wieniawski and beautiful, atmospheric opera arias.
The Gala will commemorate the 80th anniversary of the death of the Great Pole and will honor people of Polish descent who have contributed to the fight against the Covid-19 pandemic. Tickets can be purchased at www.TicketMaster.com and will go on sale October 1 at the Town Hall Box Office in Manhattan also at www.thetownhall.org