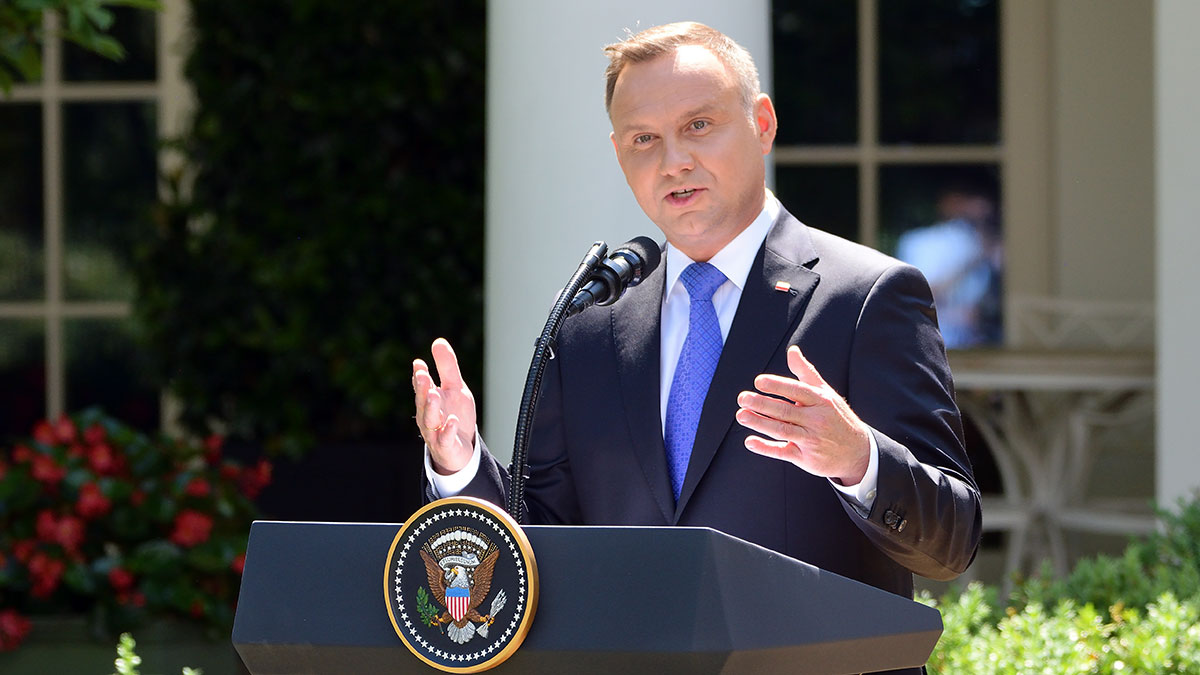 President Andrzej Duda of Poland delivers remarks at a press conference with President Donald Trump at the White House in the Rose Garden. Foto: Evan El-Amin
Statement from the Press Secretary on the Visit of His Excellency Andrzej Duda, President of the Republic of Poland.
President Donald J. Trump will welcome President Andrzej Duda of the Republic of Poland to the White House on June 24, 2020.
The visit comes at a critical time for both the United States and Poland, as we reopen our countries after months of battling the coronavirus pandemic. As close partners and NATO allies, the United States and Poland continue to expand our cooperation across a wide range of issues. President Trump and President Duda will discuss further advancing our cooperation on defense, as well as trade, energy, and telecommunications security.