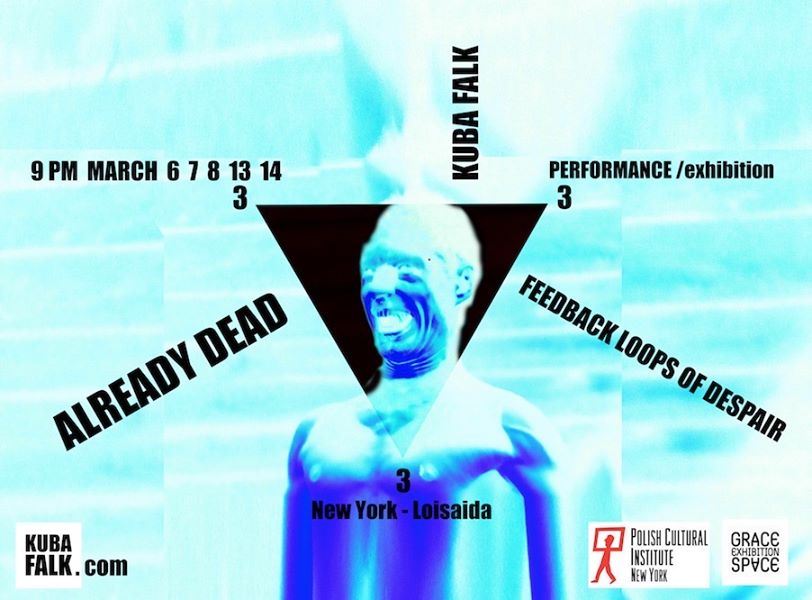 "ALREADY DEAD. FEEDBACK LOOPS OF DESPAIR" at Grace Exhibition Space
Please, join us for the performance on March 6-8 & 13-14 at 9PM

Exhibition will be on view March 6-15, 2020
Fridays-Sundays: 4PM – 9PM

KUBA FALK (1984) studied in Krakow, Poland at the Intermedia Department of the Academy of Fine Arts; Stage Directing and Stage Acting at the Academy of Theatre Arts and Comparative Religion Studies at the Jagiellonian University. He creates body-based works built out of personal rituals and spiritual practice with strong presence of themes of healing through facing shadows and inconvenient truths of self delusion. His poetry, video and sound works are often incorporated into his performances creating complex actions.
182 Avenue C (1.40 mi)
New York, New York 11206-7305