800 Tones of Humanitarian Aid to the Hospitals in Ukraine
Sarah Margunson November 06, 2021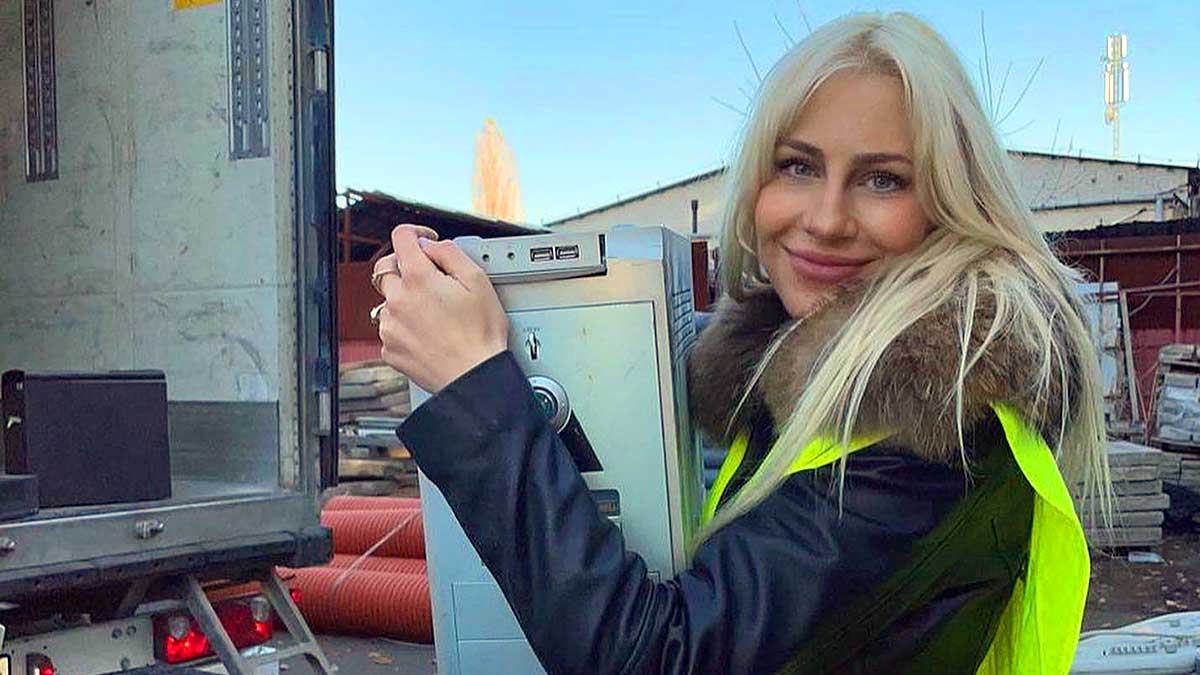 Special humanitarian aid transport on 31th of October
Princess Angelika Jarosławska Sapieha together with the Polish Peace Corps supports Ukraine. 800 tones of humanitarian aid to the hospitals in Ukraine this year.
For many months, Peace Ambassador Princess Angelika Jarosławska Sapieha, together with the Polish Peace Corps organized medical equipment, logistics and warehouses.
Among specialist medical equipment given for the hospitals to Ukraine is an ultrasound machine, operating table, 55 wheelchairs, specialized wheelchairs for rehabilitation, gynecological operation table, examination table, surgery lamp, toilet wheelchairs, ultrasound scanner, surgical monitors, megascope for highlighting X-ray images, scales for the treatment room, 80 inch screen, cleaning carts for hospitals, mattresses for hospital beds, medical couches, 20 computers, and more. Another humanitarian aid transport for Ukraine is planned for this month.
The Polish Peace Corps is engaged in humanitarian activities and is 100% pro publico bono and is a non-governmental organisation. Polish Peace Corps volunteers took part in over 900 humanitarian missions.
Princess Angelika Jarosławska Sapieha, humanitarian aid for the hospitals.
Among the countries where the help of the Polish Peace Corps reached, we can list such countries as: Syria, Ukraine, Lebanon, Lithuania, Greece, Georgia, Angola, Kongo, Russia, Rwanda, Ecuador, Kenya, Burkina Faso and many places in need in Poland, like the hospitals and orphanages.
In 2014, the Polish Peace Corps organized a large fundraiser for the victims of the war in Syria.
Polish Peace Corps official patron and member, Princess Angelika Jarosławska Sapieha has supported Ukraine for many years.
For several years she has been actively committed to the restoration of peace in Ukraine.
As a global anti-landmine activist and patron of demining organisations, on many international forums and in official speeches, Angelika Jarosławska Sapieha stressed the current situation with landmines on the East border of Ukraine.
She is a head of the board of the Geopolitical Alliance of Women - an organization that actively participates in the gatherings of the Commission on the Status of Women at the United Nations.
She continued her mission under the flag of SPIA Humanitarian Support and Development as a cooperation part of SPIA East Europe & Asia and SPIA Humanitarian Development under the umbrella of UN Global Protection Cluster Program for UN Mine Ban Treaty/ CCW II, V Protocols implementation in Ukraine.
Together with the leaders from Ukraine, Georgia and Syria, she initiated on May 30, 2019, the "Geopolitics Balance Women's Platform" to support international peace and human rights.
With women from Ukraine and Georgia she prepared a Joint Statement of Ukrainian, Georgian and Polish Women at the UN "Women. Peace. Strategic Partnership. Joint Activities".
As part of the cluster policy, with the partners on the Ukrainian side, Angelika Jarosławska Sapieha and her team consolidated in Ukraine many entities with whom, after eight months of work, they have opened the cluster-based program UKRAINE 3.o. The official opening of the program took place on 22-24 November 2016 in Kiev.
In 2016, her organisation finished the project "World Innovations E-Bridge". The project included business workshops in which 54 women from Ukraine and over 50 women from Poland took part. Polish women who succeeded in business shared good practices as part of developing and running a business. This project was awarded by the United Nations. In June 2016, its presentation took place in New York at the United Nations headquarters.
In 2017-2018, as part of the POLAND 3.0 and UKRAINE 3.0 programs, her organisation implemented the "Science Shop of the Space Industry" project with the participation of 6 teams from Ukraine.
On January 27, 2017, the International Europe-Ukraine Forum in Rzeszów was held, which began with, among others, the official presentation of POLAND 3.0 - UKRAINE 3.0 More than 800 guests attended the Forum.
On April 20, 2017 during the Industrial Congress "Defense and Energy Europe and Ukraine 2017", which took place with the support of NATO Headquarters, Angelika Jarosławska Sapieha participated in the discussion "Key projects for the development and economic security of Central and Eastern Europe", where she presented cooperation within the program POLAND 3.0 and UKRAINE 3.0, supporting development of Ukraine.