Donations for the Journalist Victims of Belarusian Repressions
Justyna Sztengreber December 21, 2020
An Internet fundraiser has been initiated to collect money for the journalist victims of Belarusian repressions. The vanishingdictator.com website features a portrait of Lukashenko that is going to be stripped of the insignia of power along with the donations being received – to the point when he will not resemble a scary dictator at all. This bold visual creation shall draw attention to the problem of repressions towards journalists in Belarus. The action has been organised by Bielsat TV, the only independent Belarusian language TV in the world and the Solidarity Zone foundation.
The new campaign of the Solidarity Zone Foundation and Belsat TV.
The interactive portrait presents the image of the Belarusian dictator that changes with the donations received. Every zloty donated makes the dictator less threatening. In reality, Lukashenko transforms from the scary dictator in a uniform with medals into a sad moustached guy clad in a simple t-shirt. He is unrecognizable. The money collected will be transferred to support the victims of repression among independent Belarusian journalists and to rebuild the equipment of the first independent Belarusian TV Bielsat that has been damaged or confiscated during the arrests and revisions.
Bielsat TV has been broadcasting for 13 years and, although they have requested official accreditation three times, they have not been granted one. Due to this fact, the journalists lack legal protection that mass media workers are normally guaranteed. Only this year, the value of fines they have been charged with amounts to 85.000 zl. Bielsat co-operators are being regularly captured by the militia while covering peaceful protests and they are being treated not as journalists, but as regular participants of demonstrations. In 2020 the courts have sentenced them to almost 400 days of imprisonment. That is how the Belarusian journalists share the fate of their countrymen. Since the day of the falsified presidential elections, 9th of August, over 33.000 people have been held during the protests; most of them have been put in front of the court.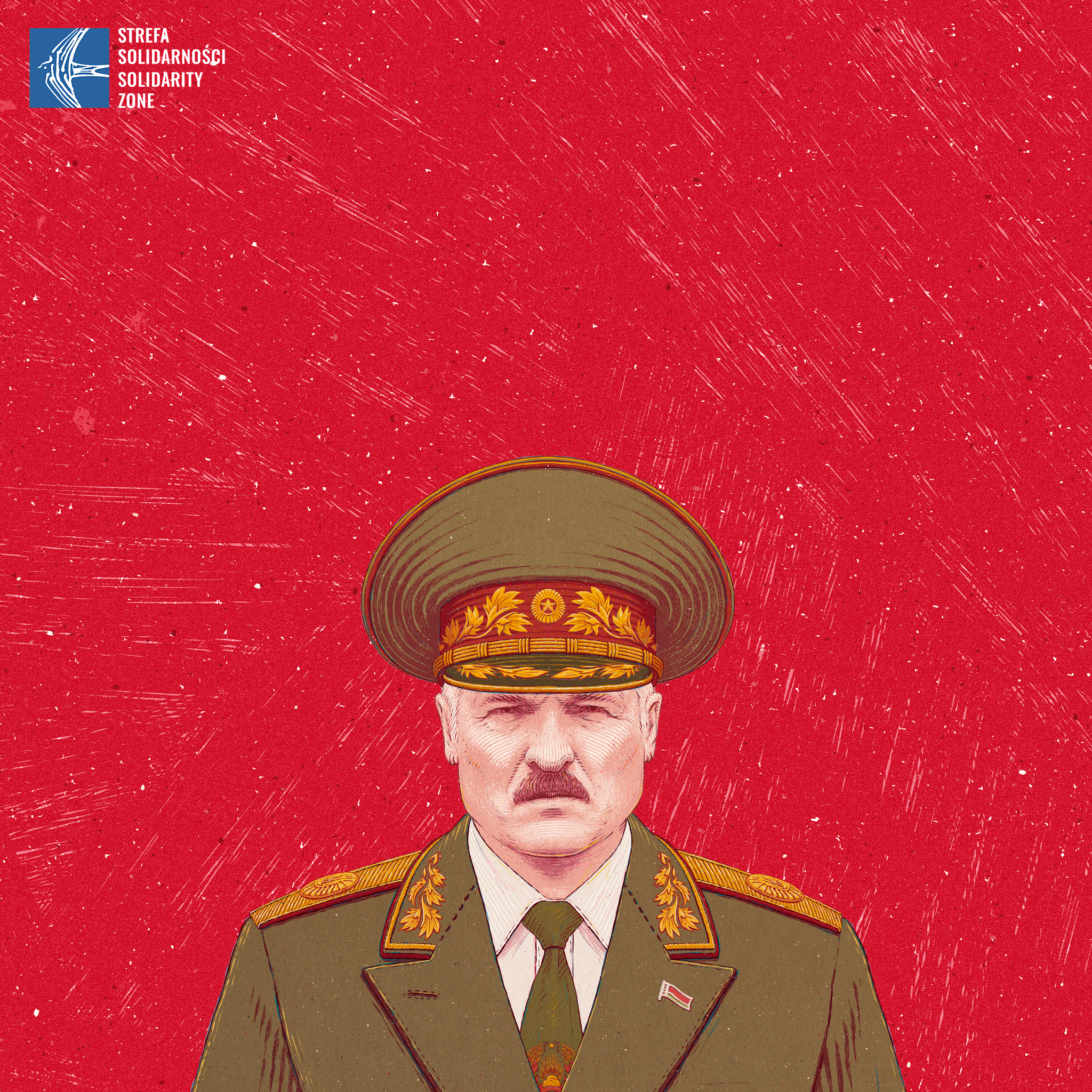 In the last several months right next to us, right beside our Eastern frontier, we could have observed hundreds of people who walk the streets to oppose the rules of Lukashenko. They keep fighting for their freedom and the future of their country. This is a decomposition of regime that reveals its true face more and more with every next move. Hence, the idea of the campaign – supporting the independent Belarusian journalists, shows the world that the "dictator is naked". – says Agnieszka Romaszewska-Guzy, chief of Bielsat TV.
More on vanishingdictator.com and on Twitter, Facebook and Insagram of Bielsat TV.
The new campaign of the Solidarity Zone Foundation and Belsat TV.