Have You Been Catfished?
Urszula Makowska June 27, 2019
Brooklyn Influencers Share the Tolls of Being Catfished Including One Sending Intimate Photos to Online Lover to Discover She was One of Four Hundred Victims of a Serious Catfisher.
Urszula Makowska and Jessica Markowski, both victims of serial catfishers, share their stories of being catfished from one sending intimate photos and videos part of a "social experiment" to the other having her photos and identity stolen online.
It's a perfect match or at least sometimes it seems like it! With a swipe right, people heavily rely on swiping right for a potential match and to meet their significant other. With heavily increased usage of dating apps and reliance on these apps, the dating culture has evolved to a consistent cycle without the considerations of the dangers of online dating especially being catfished.
Three years ago, Greenpoint native and  influencer, Urszula Makowska, was left heart broken after learning to be one of four hundred victims of a sick "social experiment" by a serial catfisher off Tinder. Ending a serious three year  relationship and dealing with a death of a family member, Urszula turned to Tinder in hopes to taking her mind off of her heart break. There, she matched with "Lucas" and developed an online relationship with him that lasted for months.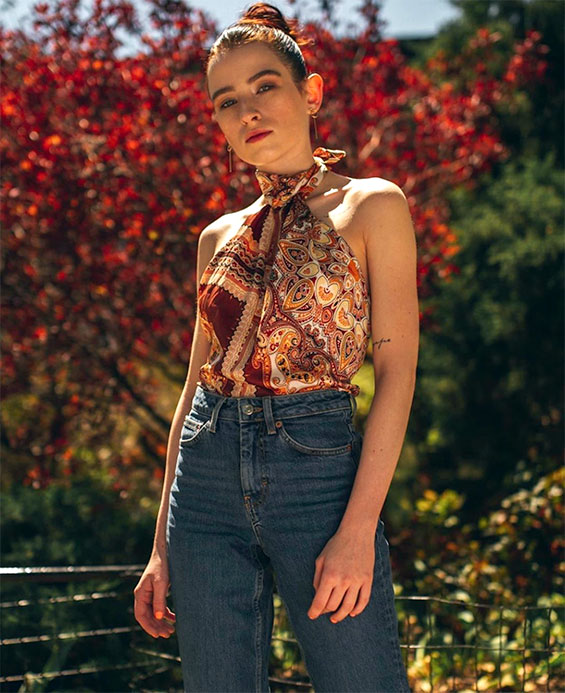 "I matched with Lucas on Tinder. I never knew that I could be catfished and it did not even cross my mind once. I trusted him. He would send me photos and videos on Snapchat all of the time. He even sent me a video walking in a winter storm when he was visiting. His social media profiles were active. Everything was believable. He became someone important to me. I even began to see a potential future with this individual. I don't have time to meet people in person. I am always at events or shooting," shared Urszula.
Carrying on the lies for months with Urszula, she went as far as sending intimate photos and videos to Lucas, but that was not the end. Shortly, the broken promises of him moving from St. Louis to New York City and failing to meet in person, led Urszula to book a flight to St. Louis for $500. He had no objections until 2 days before her flight. He came clean and told her he was not the male in the photos. Immediately before she was blocked on Instagram, she was able to screenshot some of his followers to let them know they were being catfished.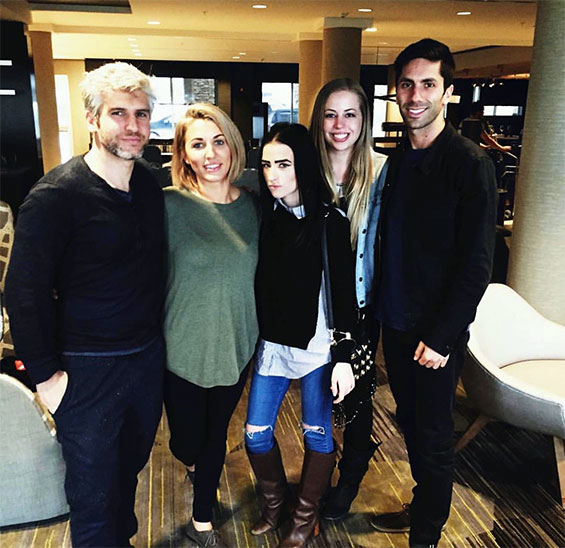 "With shame, I admit, I sent "Lucas" intimate photos and videos of myself. I truly regret it and have learned my lesson. I trusted him, however he lied to me, but I could have jeopardized my career and reputation with my actions of sending out intimate photos and videos. Sadly, I was naive, but I also ended up being a part of what he called a "social experiment". He admitted to me, two days before my flight, that we were all just a social experiment to see what kind of "hot girls" a "hot male" can get with on Tinder. He even sent me a  screenshot of his contact lists with over 400 girls coded with some emojis for the girls he was catfishing. Before he even blocked me, I was able to screenshot some of his followers on the account and direct message them that they were being catfished. It made me sick, but it made me even more sick when it came down to confronting him on the show MTV Catfish. His real name was Zac and he was not even remorseful for a second. I do not trust dating apps anymore and being an influencer it is hard to date. Yes, it has been three years, but people cannot even believe how often this happens. I've come across plenty of catfishers after being catfished. I even helped one of my own friends identify that she was dealing with a catfisher. I did a reverse image search for her and I even googled his number. The apps need to take action to do more to prevent that from happening from everyone. I think everyone needs to be verified or these apps need to be more selective like the League App," says Urszula.
Four years ago, Greenpoint native and influencer, Jessica Markowski, was a victim of a serial  Catfish predator whom was using her photos and identity to catfish males in New York City. The online predator was using her photos and full name on dating apps such as Tinder and corresponding as Jessica. The catfisher went as far as setting up dates with the males to only be a no show.
"At that time, I did not understand why guys were reaching out to me on Instagram, being upset that I did not show up on the dates we "planned". After 15-20 guys, I realized someone out there was using my photos, my name, my social media, to fool guys into meeting up. It was very hard on me as I got people upset even though it was not actually me. At that time, I was not a dating app user, so it was very difficult for me to know someone is using me to get something done. As I was feeling very overwhelmed and did not know how much further and to which extent this individual was going to go, so I decided to change my social media name, and try and move past this hard time for me. At the time, being catfished has scared me. I did not want anyone to know what happened to me and my images. When I look back now, I wish I reached out to all  dating apps and let them know of my problem instead of alienating myself through the hard time. I wish my approach was different," shares Jessica.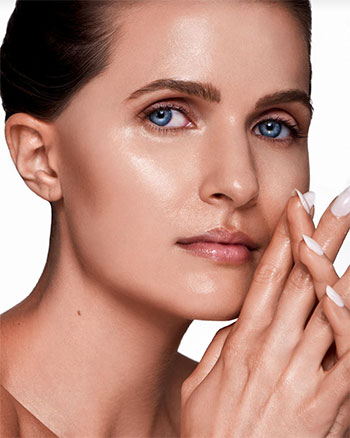 Both Urszula Makowska and Jessica Markowski share the tolls of their catfishing experiences. They both agree that there is a need for apps to take responsibility to raise the awareness of catfishing and help stop it. Hearts are broken and identities are stolen.
PHOTOGRAPHY: Helen Preis
ABOUT URSZULA MAKOWSKA
Urszula Makowska is a popular social media influencer, fashion blogger, and actress based in NYC. She is best known for role on MTV's Show Catfish, filming a follow up to the original episode in 2017. Her focus is on dark, edgy style, and she's accumulated an Instagram following of over 156,000 with her unique take on fashion and reality television.
ABOUT JESSICA MARKOWSKI
Jessica Markowski is a model, actress and social media influencer. She has been in shows such as Gossip Girl, Royal Pains and has been in commercials for H&M, Conair and Poland Spring. With over 180,000 followers, Jessica shares her journey as an artist and love for fashion and beauty.
Other articles: TECHNOLOGY, INTERNET, GAMES
SEE MORE