Call for Support - Helping Ukrainian Refugees in Poland!
Eagle Orzel Educational and Cultural Exchange, Inc. March 10, 2022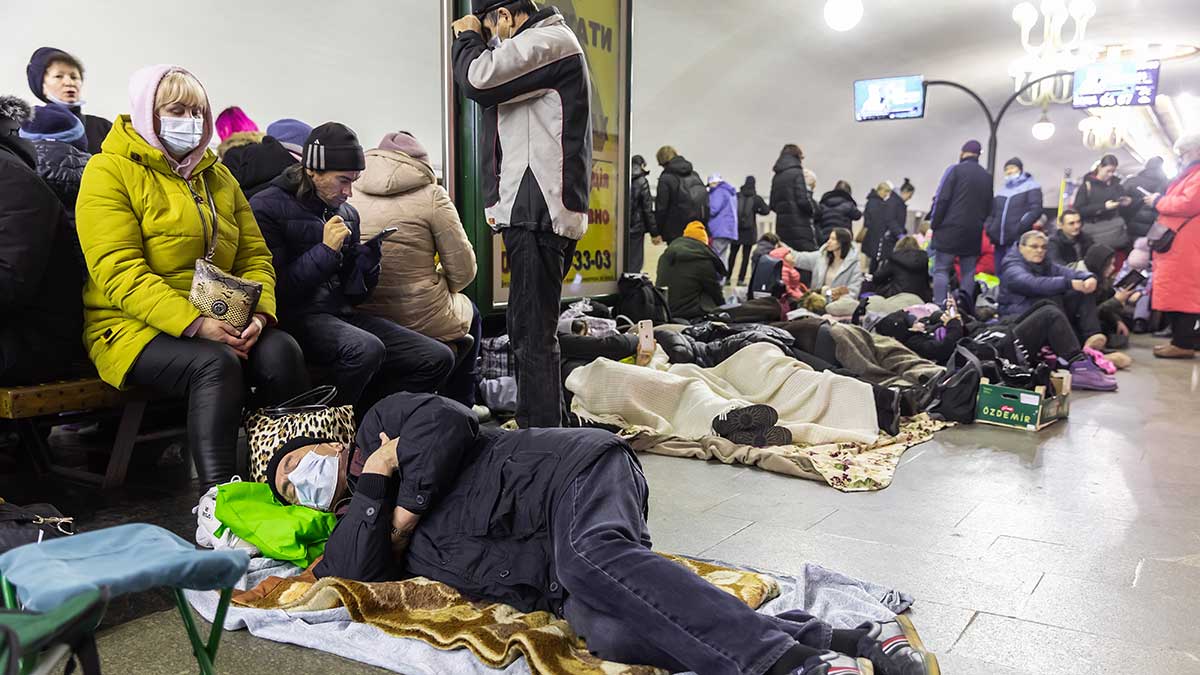 War of Russia against Ukraine. Subway station serves as a shelter for thousands of people during a rocket and bomb attack. Photo: Palinchak
Our mission and work organizes and promotes cultural and educational exchanges between the United States and Poland, www.eagle-orzel.org. Since the start of the war, we have been in constant contact with friends and partners in Poland. They have told us firsthand of the suffering, both mental and physical, that this war is bringing to all the people in Ukraine and Poland. As you can see on the news, Poland has been doing everything in its power through grass roots efforts of the people to provide refuge, food, clothing, and support to the Ukrainian people who are escaping to Poland.
One of our Polish partners, Ewa Musiejko, Director of PMDK, in Otwock, is preparing to take in Ukrainian refugees and orphans in the next few days. The citizens of Otwock are collecting items necessary to help and feed the refugees which consist mainly of young women and children who are fleeing and leaving their husbands behind to fight in the war. You can view her efforts on their website: www.pmdk-otwock.pl There is a video under the heading "Zbiorka w PMDK."
The Board members of Eagle-Orzeł Educational and Cultural Exchange, Inc. voted unanimously to send aid to the PMDK community via their Director, Ewa Musiejko, to help in PMDK's efforts to provide food, clothing, and shelter to the refugees from Ukraine. Our partnership with PMDK has been going strong for over 10 years and Ewa assured us that she would earmark the funds for "help" and show us 100 percent transparency.
If you wish to donate any amount great or small, you may send a check made payable to "Eagle-Orzeł Educational and Cultural Exchange, Inc." to:
Dr. Mary Kay Pieski
196 Bayou Bend
Groveland, FL 34736
Our support drive to support the Ukrainian Refugees in and around Otwock will be running through March 30, 2022.
We know sometimes we are hesitant to donate to charities that claim they will make sure the money will get to those who need it. We guarantee that this one will be responsible. We will be wiring money to the PMDK account from Eagle-Orzeł on March 30. Thank you in advance for your donation. If you have any questions, please do not hesitate to contact us at eagle.orzel2@gmail.com
Sincerely,
The Board Members
Eagle-Orzeł Educational and Cultural Exchange, Inc.
Other Polonia News from Florida:
SEE MORE