Chopin for All. This weekend! December 3 & 4, at 3PM
December 03, 2022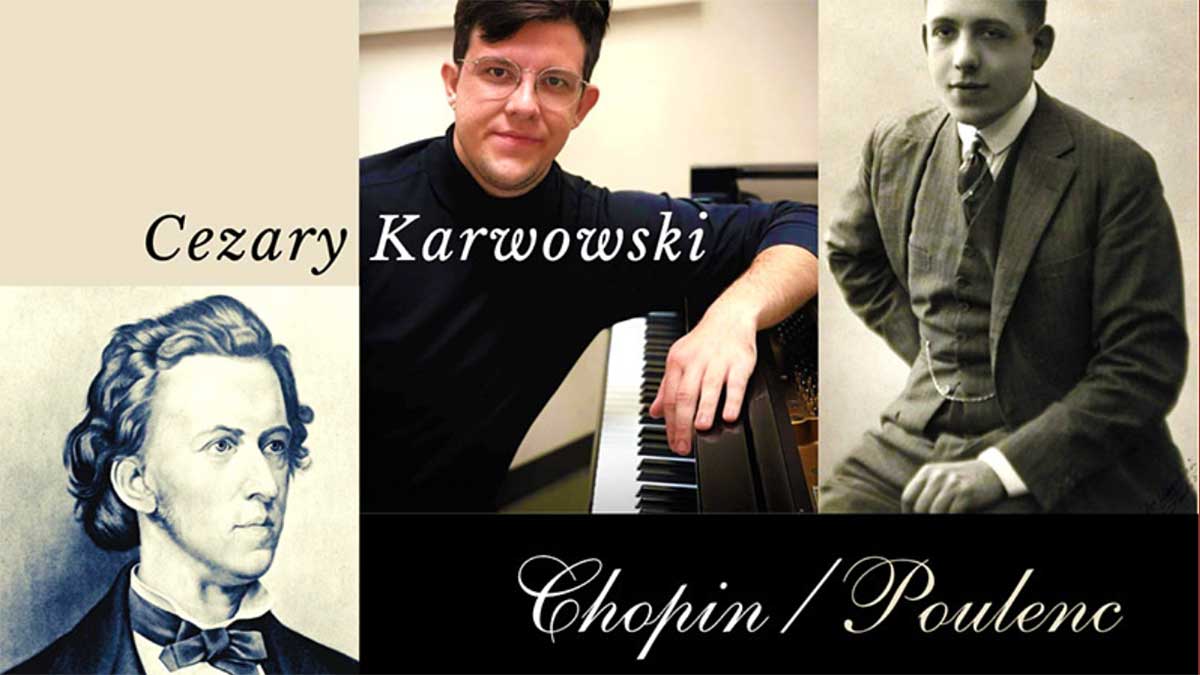 Cezary Karwowski is the winner of the 2022 Music Teachers National Young Artist Award, one of the most rigorous piano competitions in the U.S. Karwowski was raised in Poland where he grew up refining his craft at various music schools. In 2017, he graduated with honors with a Bachelor's degree in Piano Performance and Pedagogy from the Grażyna and Kiejstut Bacewicz Academy of Music in Łódź. Karwowski recently graduated with distinction from Baylor University in Texas with a master's degree in Piano Performance.
The Chopin for All FREE concert series is presented by the Chopin Foundation of the United States and welcomes
Cezary to South Florida for his debut concert featuring the music of Poulenc and Chopin.
Date & Time: Saturday, December 3, beginning at 3:00 p.m.
Location: Dillard Center for the Arts
2501 NW 11th Street, Fort Lauderdale, FL 33311
Date & Time: Sunday, December 4, beginning at 3:00 p.m.
Location: Granada Church
950 University Drive, Coral Gables, FL 33134
Registration is recommended as seating is limited; no tickets are required:
https://www.eventbrite.com/e/chopin-for-all-featuring-cezary-karwowski-registration-424517953627
Other Polonia News from Florida:
SEE MORE