Poland's Response to the War in Ukraine. Lecture by Ambassador Marek Magierowski in Coral Gables, FL
October 18, 2022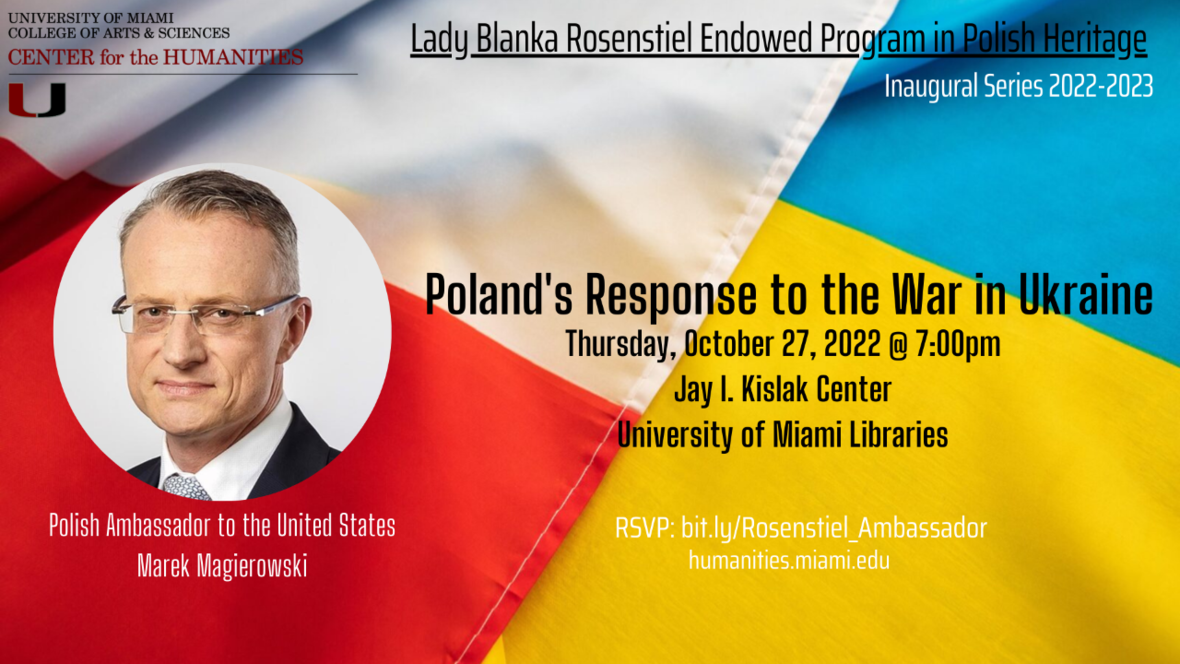 The American Institute of Polish Culture and University of Miami Center for the Humanities are proud to invite you to the opening lecture of the Lady Blanka Rosenstiel Endowed Program in Polish Heritage.

Poland's Response to the War in Ukraine
There are only a couple of weeks remaining until Ambassador Magierowski leads this enlightening presentation.
Registration is REQUIRED; capacity is limited. Please scroll down to register now. It's FREE!
An exclusive cocktail reception will follow.

Poland's Response to the War in Ukraine
DATE: Thursday, Oct. 27, 2022
TIME: beginning at 7:00 p.m.
LOCATION: Kislak Center of the University of Miami Richter Library
Address: 1300 Memorial Drive ~ Coral Gables, FL 33146
Other Polonia News from Florida:
SEE MORE