Memorial Mass To Commemorate the 12th Anniversary of the Devastating Haitian Earthquake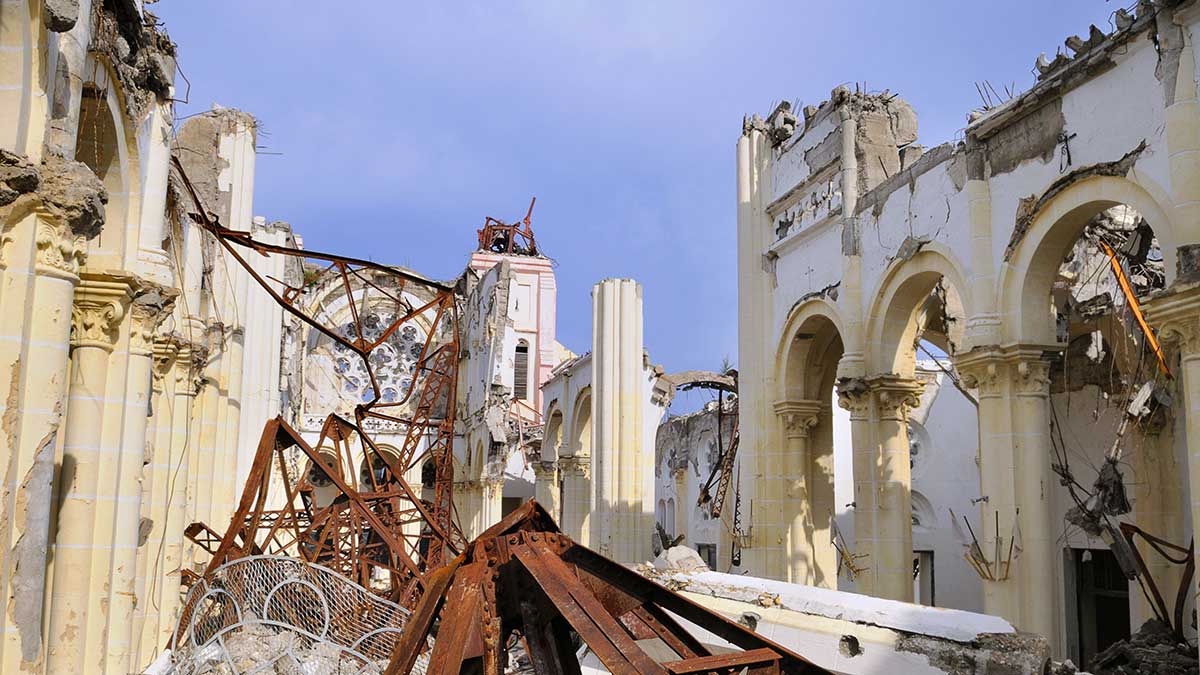 PORT-AU-PRINCE - AUGUST 22: A collapsed church in Port-Au-Prince, Haiti on August 22, 2010. Photo: Arindambanerjee
The Diocese of Brooklyn's Haitian Apostolate will offer a special memorial Mass on the 12th anniversary of the catastrophic 2010 earthquake in Haiti, on Wednesday, January 12, 2022, at 7:00 p.m., at Sacred Heart Roman Catholic Church located at 115-50 221st Street in the Cambria Heights section of Queens.
The Mass will be offered in remembrance of the more than 200,000 victims and the 300,000 who were injured and displaced as a result of the earthquake on January 12, 2010.

Father Hilaire Belizaire, the Coordinator of the Haitian Apostolate, estimates 150,000 Haitian Catholics worship in parishes throughout the Diocese in Brooklyn and Queens.