Splendid Guests, Incredible Hats, and the Best Horses
Sarah Margunson June 20, 2022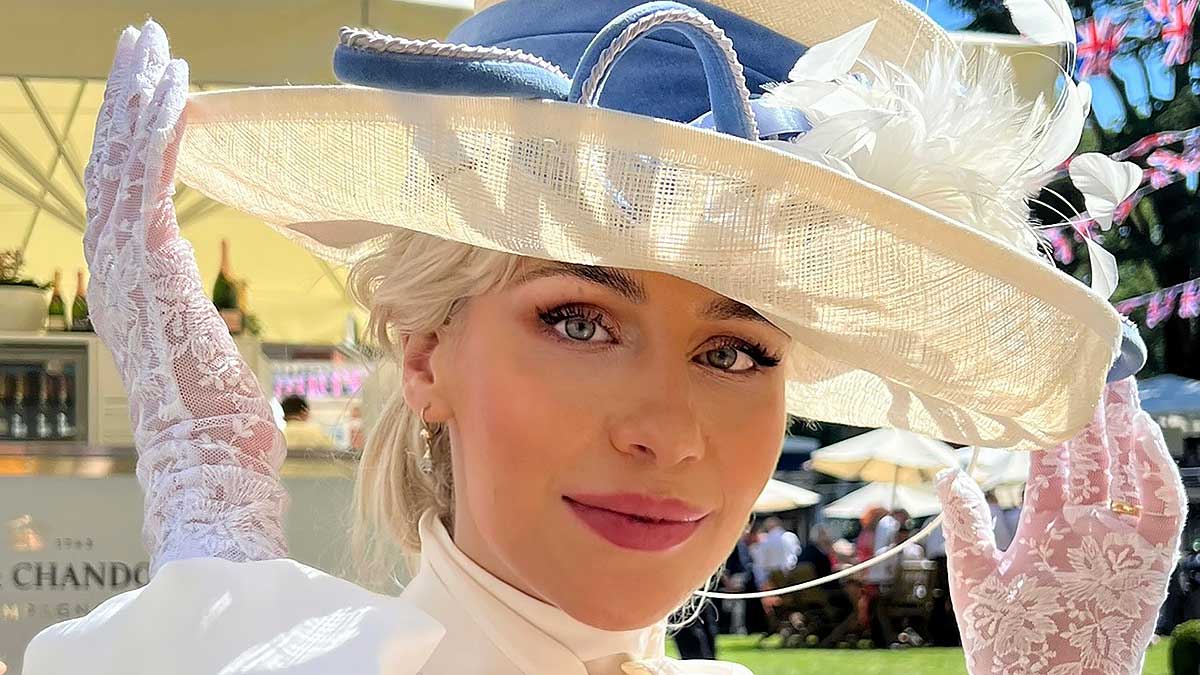 Princess Angelika Jarosławska Sapieha at the Royal Ascot
The most famous horse racing in the world - Royal Ascot astonished once again - Splendid guests, incredible hats, and the best horses...
The most famous horse racing in the world, Royal Ascot, took place from June 14 to June 18, 2022.
Royal Ascot began with the traditional procession of the Royal Family, traveling 12 kilometers from Windsor Castle to the Ascot Racecourse.
An audience of over 3,000,000 from many different parts of the world was staring at 35 races as part of this event.Millions of people in front of televisions looked at the stands of honor where guests were dressed in stylish tailcoats, dresses, and of course hats.
Many famous people from the world aristocracy showed up at Royal Ascot on the first, opening day, the day after the Order of the Garter Service.
The opening ceremony was attended by the Prince of Wales and Duchess of Cornwall who sat in their carriage accompanied by the son of Duchess Anna, Peter Philips.
At the next carriage, we could see the Duke and Duchess of Gloucester with the Princess Michael of Kent, Princess Royal with Lord de Mauley, William Nunneley and Caroline Nunneley in the third Carriage, and the Earl and Countess of Hopetoun with Tom and Lady Alexandra Hopper in the final carriage.
Prince William of Princess Kate Middletown also arrived at the following days of Royal Ascot, as did the Queen's cousin, Prince Edward of Kent, and her granddaughter Beatrice.
The Earl and Countess of Wessex, Princess Beatrice and Count Edo Mapelli Mozzi, Princess Angelika Jarosławska Sapieha, Prince and Princess Napoleon, Countess Mountbatten, Zara, and Mike Tindall, and Lady Frederick Windsor were also present.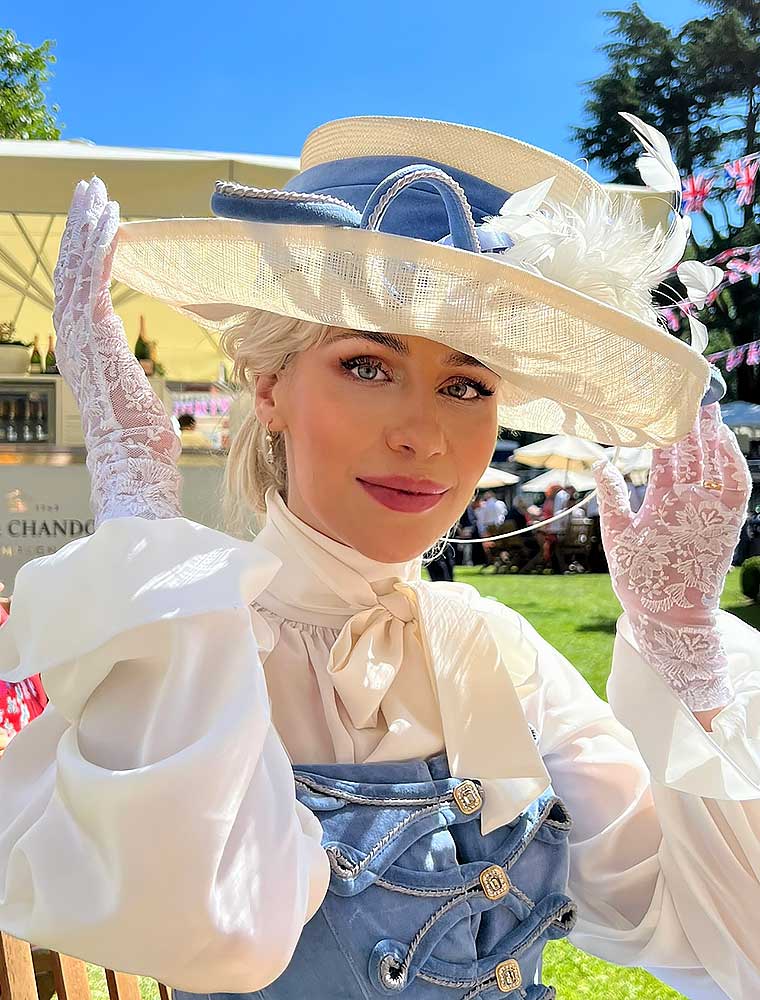 Royal Ascot is a great event that began with Queen Anna over 300 years ago. Exactly in 1711.
This year, Her Majesty Queen Elizabeth II did not appear at Royal Ascot. 2022 is a time when the world is celebrating the great jubilee of her 70th anniversary of reign on the throne of Great Britain.
Her Majesty prepared a special message for racegoers which was included in the race program.
Royal Ascot is not only a celebration of horse racing but also a festival of fashion, especially headpieces. This year was abundant in a fascinating palette of colorful hats. Many of them symbolically paid tribute to Her Majesty the Queen on her Platinum Jubilee.
Princess Angelika Jarosławska Sapieha's hat once again dazzled the international audience.
Her creation was distinguished by the Royal Ascot as one of the most stylish and is included in the Royal Ascot video of the fashion highlights.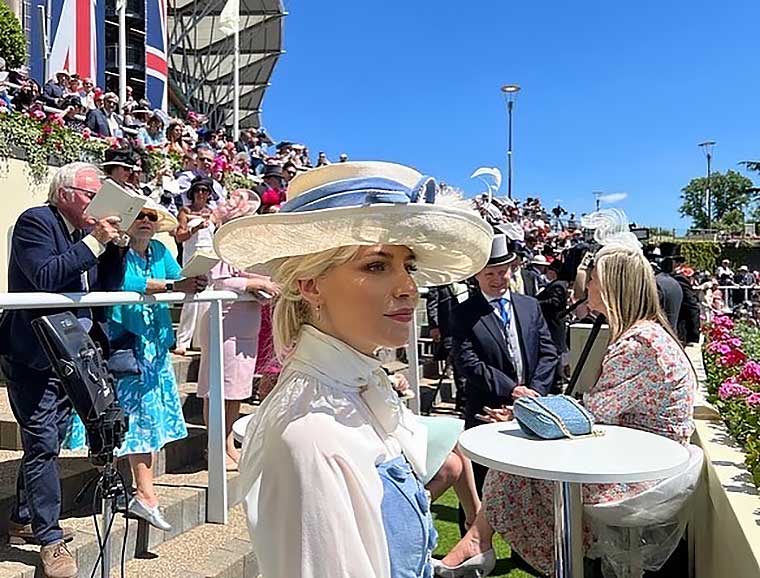 Princess Angelika Jarosławska Sapieha at the Royal Ascot enchanted international media by her Royal Militare creation
This year, Princess designed several hats as part of her Royal Militare luxury brand.
During this year's Royal Ascot approximately 400 helicopters and 1,000 limousines will descend on Royal Ascot with an average of 60,000 racegoers each day.