Bishop Brennan Honors All-Star Catholic School Students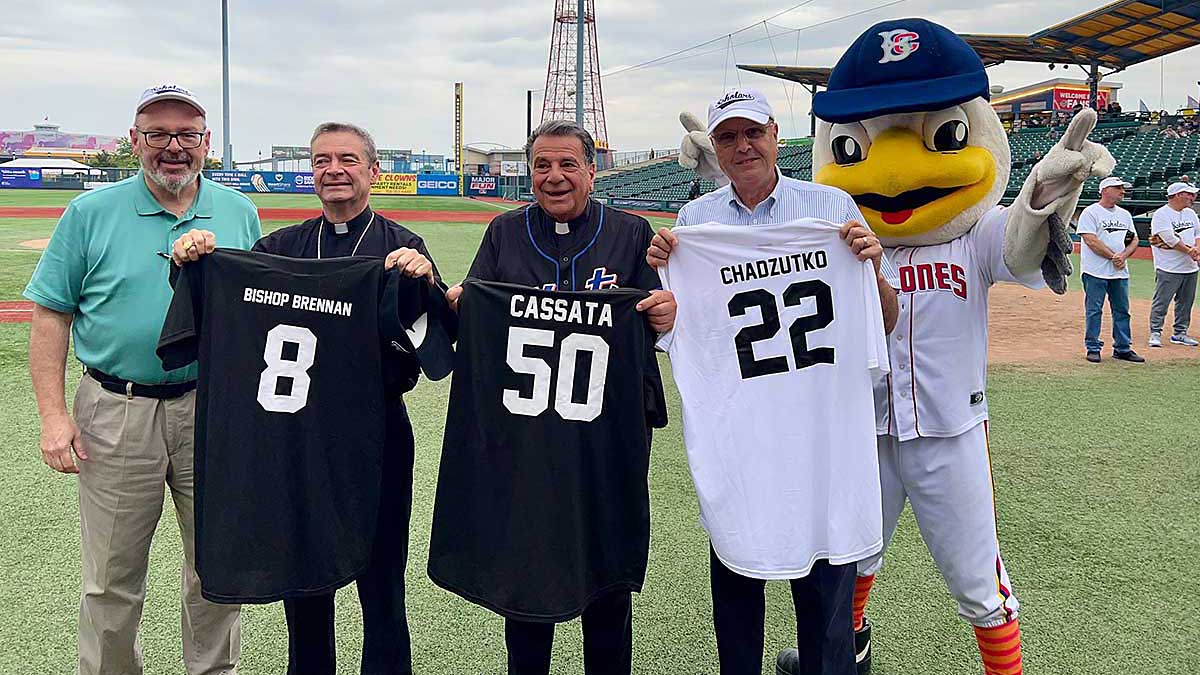 Incoming Superintendent of Schools Kevin McCormack, Bishop Robert Brennan, Monsignor David Cassato, Dr. Thomas Chadzutko, and Brooklyn Cyclones mascot "Sandy the Seagull". Photos: Courtesy of DeSales Media
The Most Reverend Robert Brennan, Bishop of Brooklyn, joined in the celebration of Catholic Schools Night this past Tuesday, June 21, 2022, at Maimonides Park in Coney Island.
The pre-game activities featured an on-field ceremony honoring Catholic elementary school valedictorians and salutatorians, sponsored by the Catholic Telemedia Network (CTN). Special baseball jerseys were presented to Bishop Brennan, Monsignor David Cassato, Vicar for Catholic Schools for the Diocese, and Schools Superintendent Dr. Thomas Chadzutko, who is retiring later this summer after 18 years as Superintendent.
The annual "Collars vs. Scholars" baseball game, featuring Diocesan priests competing against principals and school administrators, followed. The Scholars defeated the Collars by a score of 9-6. A Monsignor David Cassato bobblehead doll was distributed to fans in attendance.