The 20th Anniversary of Polonia Open Tennis in 2020 with Marcin Daniec, Jan Englert and Beata Scibakowna
December 21, 2019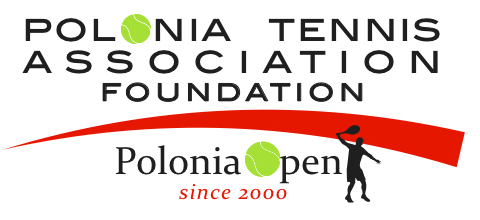 POLONIA OPEN 2020 WINTER TOURNAMENT in Naples, FL.
We're thrilled to celebrate the 20th Anniversary of Polonia Open Tennis in 2020 with Special Events throughout the year and during our annual AMATEUR WINTER TENNIS TOURNAMENT in Naples, FL.

This year's winter tournament will feature an extra special TENNIS CAMP with our Honored Guest and Davis Cup player Michał Przysiężny. Michał Przysiężny is the founder of the Przysiężny Tennis Academy in Poland and we are honored to have him share his professional tennis experience with Polonia Open Tennis during our TENNIS CAMP session.

Plus we are thrilled to welcome SPECIAL TOURNAMENT GUESTS Jan Englert and Beata Ścibakówna and a comedy show and dinner with Marcin Daniec!
SCHEDULE of EVENTS
TENNIS CAMP: FEBRUARY 1–3, 2020
TENNIS TOURNAMENT: FEBRUARY 4–8, 2020
SPECIAL COMEDY SHOW with DINNER, starring Marcin Daniec! Friday, February 7, at 7pm.
Tickets are $45 per guest, or $35 for Tournament Players
HOST CLUB: Academia Sánchez-Casal, Naples, FL
FEES:
POLONIA OPEN "TOURNAMENT ONLY" ENTRY FEE: $250.
Fee includes: use of facility, tennis courts, swimming pool, jacuzzi, tennis balls, trophies, opening and closing ceremonies, tournament shirt and prizes.
POLONIA OPEN "TENNIS CAMP" SESSION FEE: $300 for Tournament Players, $350 for non-Tournament Players.
More details coming soon. We hope you will join us to celebrate "fun, friends and 20 years of great tennis!"
http://www.poloniaopen.us/winterpage.html