Former ASA College (NY) Graduate Gilbert Pena Signs With NFL's Green Bay Packers
May 02, 2013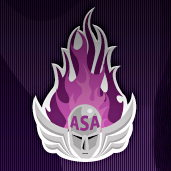 Becomes first Avengers Football player to go to NFL; fifth athlete in pro sports league.
BROOKLYN, NY - April 30 - Former ASA College (NY) defensive standout Gilbert Pena made history for ASA on Saturday, becoming the first Avengers Football player to make it to the National Football League (NFL) after signing with the Green Bay Packers as an undrafted free agent.
Pena, who plays defensive lineman, will join a Green Bay franchise that has won 13 NFL Championships, including four Super Bowls. The Packers' most recent title came in 2010 after defeating the Pittsburgh Steelers in Super Bowl XLV. Green Bay finished the 2012 season with an 11-5 record and advanced to the NFC Divisional Round as the conference's No. 3 seed before falling to the eventual conference champion San Francisco 49ers.
Pena, a Yonkers, N.Y. native and star at Saunders High School, delayed the start of his college career by four years to support his mother, Susan Cruz, as she battled cancer. Once he joined Head Coach Dennis Orlando's new Football program at ASA, he became an impact player.
As a sophomore in 2010, Pena earned First Team All-Northeast Conference honors after recording 41 tackles, 17.0 TFLs and 5.0 sacks while nearly leading the 7-3 Avengers to a NEFC title in their first season in the conference. He earned a full athletic scholarship to attend the University of Mississippi the following fall.
At Ole Miss, Pena played in 23 games with six starts at nose tackle during his two-year Rebel career. As a senior in 2012, he racked up 34 tackles, 2.0 sacks and 6.5 TFLs and was invited to play in the Raycom College All-Star Classic after the season.
Pena joins former Avengers Football star Ouslet Volcy (Canadian Football League), and Baseball players Isaac Gil, Andrickson Zorrilla and Christian Perdomo (Major League Baseball) to either be drafted into or sign with a North American sports franchise. 
SPONSORED ARTICLE
For the most up-to-date information, please contact the company directly.
The photos contained in the article serve only as an illustration of the article.