"REMEMBER THIS" - Screening and Q&A in Washington, DC
February 14, 2023
The KF recommends: "REMEMBER THIS," the film about a World War II hero Jan Karki will be shown at Landmark E Street Cinema in Washington DC on February 15, 2023, at 7:00 P.M.
After the screening, the co-director and co-writer, Derek Goldman, and author Deborah Tannen will be available for a Q&A session.
More about the film: https://rememberthiskarskifilm.com/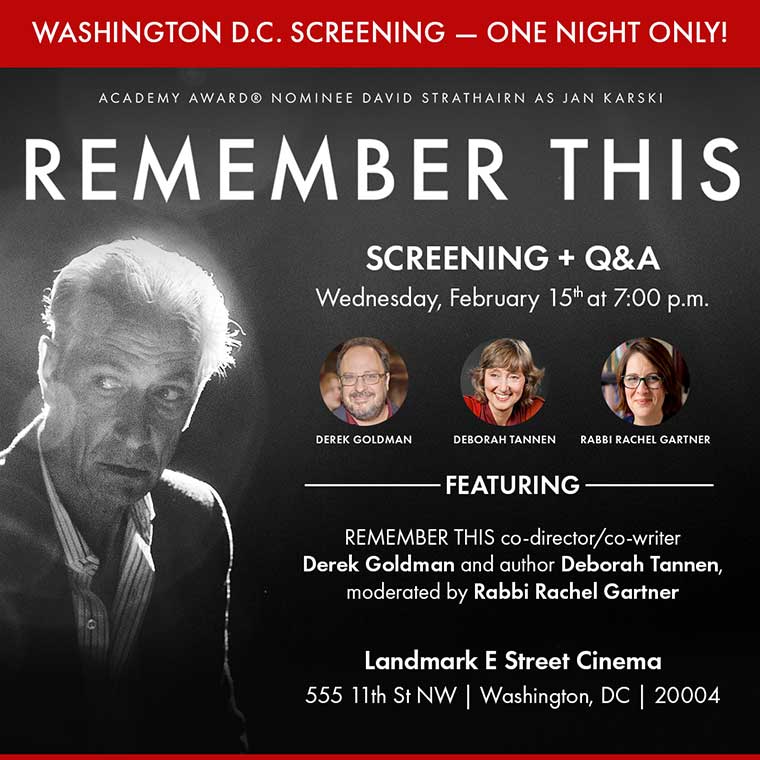 SPONSORED ARTICLE
For the most up-to-date information, please contact the company directly.
The photos contained in the article serve only as an illustration of the article.