"A Street of Dreams: Kraków to Hollywood" in St. Louis, MO
June 02, 2023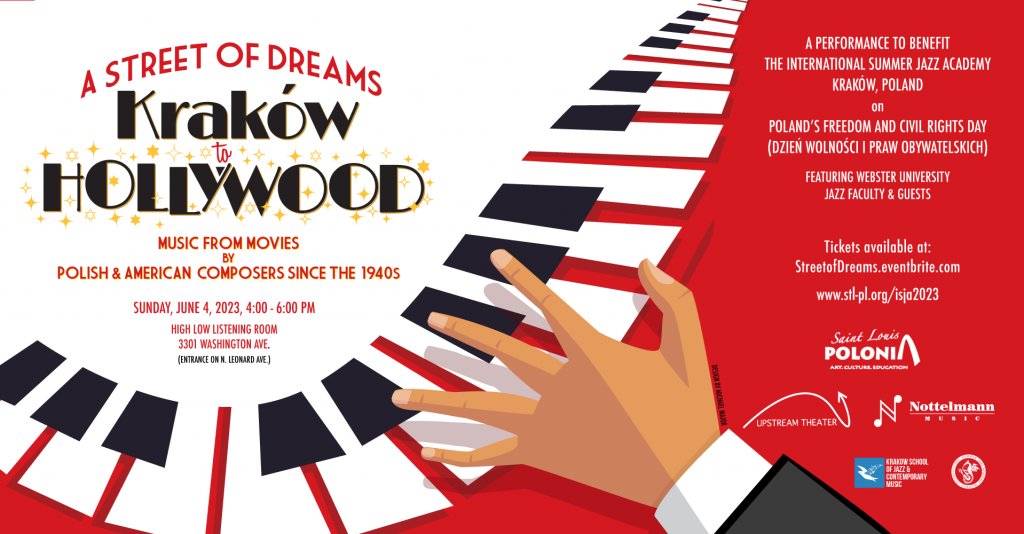 St. Louis Polonia, Inc. invites everyone to an event "A Street of Dreams: Kraków to Hollywood" featuring movie music by Polish and American composers.
The performance is on Sunday, June 4th, 4:00pm-6:00 pm, at the High Low Listening Room, 3301 Washington Avenue. Tickets can be obtained from www.StreetofDreams.eventbrite.com.
The event will benefit the International Summer Jazz Academy in Kraków, Poland.