Polish-Americans and the 2010 Census
June 20, 2009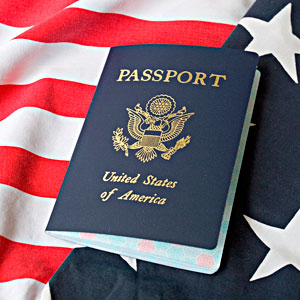 The Census Bureau is making final preparations to launch the 2010 census which will take place in April 2010. It is important for Polish Americans to participate fully to ensure that the communities we live in get the full representation in Congress and state legislatures they deserve and the full allocation of federal funds for our senior citizens, police departments, etc. The main reason for the census is to redraw districts for the U.S. House of Representatives and for state legislatures.
"The census is the one great event in which all residents of the United States participate.  We join with all of our neighbors to take stock of who we are and what we are becoming as a nation," according to Dr. Thaddeus Radzilowski, President of the Piast Institute.  The Piast Institute is one of 56 Census Information Centers (CIC) in the United States.  The Piast Institute's CIC is the only officially recognized resource for census and demographic information on the Polish Americans since 2005.

There is a major change in the 2010 census which makes it different from the previous censuses.  There will be no question on ancestry so that you will not have an opportunity to write in "Polish" as in previous years.  In previous census counts one out of six households received the "long form" which contained the ancestry questions along with other additional questions.  The ancestry numbers were developed from that one in six sample.

The 2010 census will be a short form only sent to all households.  It will only ask 10 basic questions – name, sex, age, date of birth, race, Hispanic origin, housing tenure and family relationship.

The questions formerly asked on the long form will be covered by the American Community Survey (ACS).  It will include a question on ancestry.  The ACS will be sent to a small percentage of the population on a rotating basis through the decade between censuses.  No only will get such a questionnaire more than once every five years.  If you receive an ACS form it is vitally important to write "Polish" for the question on ancestry.  It is from this much smaller percentage of questionnaires in the on-going ACS that the Polish population will be calculated.

All Polish organizations should seek to become official census partners to help spread the word about the census and to bring the Polish community to the attention of the Census Bureau.  You can use the occasion to ask the census office to see that the ancestry questions gets on the census form for 2020 to get a more secure count.  For information on partnerships go to the U.S. Census home page and click on "Partners with US!".

For more information on the 2010 census call
Polonia's Census Information Center
at the Piast Institute at 313-733-4535
or e-mail us at skrzyniarz@piastinstitute.org.