10th Polish-American Annual Heritage Celebration
November 07, 2007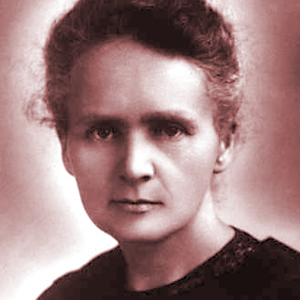 You are invited to an International Conference celebrating 140th birth anniversary of an internationally recognized Polish woman scientist: MARIE SKLODOWSKA-CURIE, Woman Scientist Ahead of Her Time November 7 – 8, 2007 at the NEIU Campus
NOVEMBER 7th
6 PM – MOVIE AT LANGUAGE LAB, IV FLOOR, LIBRARY

Movie:  "Madame Curie"
(1943, 1hr.53 min, in English), based on the book by Eve Curie, daughter of Madame Curie. Movie introduced by Czeslawa Kolak, Polish Language Instructor, NEIU Dept. of Foreign Languages and Literatures. 
Sponsored by NEIU Foreign Languages and Literature Department

NOVEMBER 8th
12-6 PM – CONFERENCE AT ALUMNI HALL

Presentations:
"Marie Sklodowska-Curie Woman Scientist Ahead of Her Time"

Ewa Kuligowska, M.D., Professor of Radiology, Boston University, School of Medicine, 
"

Marie Sklodowska-Curie – Woman, Wife and Mother"

. Krystyna Leszynska, Ph.D., Political Science Dept., Marie Curie-Sklodowska University, Lublin, Poland, 

"Marie Sklodowska-Curie Heritage in Science and Medical Practice"

. Piotr Laidler, PhD,  Vice-Dean of the Faculty of Medicine for international affairs; Head of the School of Medicine in English, Professor and Head of the Department of Biochemistry, Jagiellonian University, Cracow, Poland, 

"Work Ethics and Selfdiscipline of Marie Sklodowska-Curie"

Jolanta Szefer, journalist and teacher at Clemente High School, Chicago.

"Marie Sklodowska-Curie in the eyes of students" 

Polish students' presentation
Piano recital – 5:00pm – Recital Hall:
Michael Pecak finalist in the 57th Kosciuszko Foundation Chopin Competition.

The Conference is organized by the NEIU Office of International Programs in cooperation with NEIU Academic Development, Consulate General of the Republic of Poland in Chicago and the Chicago Chapter of the Kosciuszko Foundation.

Details: Professor Lidia Filus
e-mail: l-filus@neiu.edu
tel: 773-442-5784