PYTown presents 8th Annual National Pierogi Day-Youngstown
Aundrea Cika Heschmeyer September 23, 2022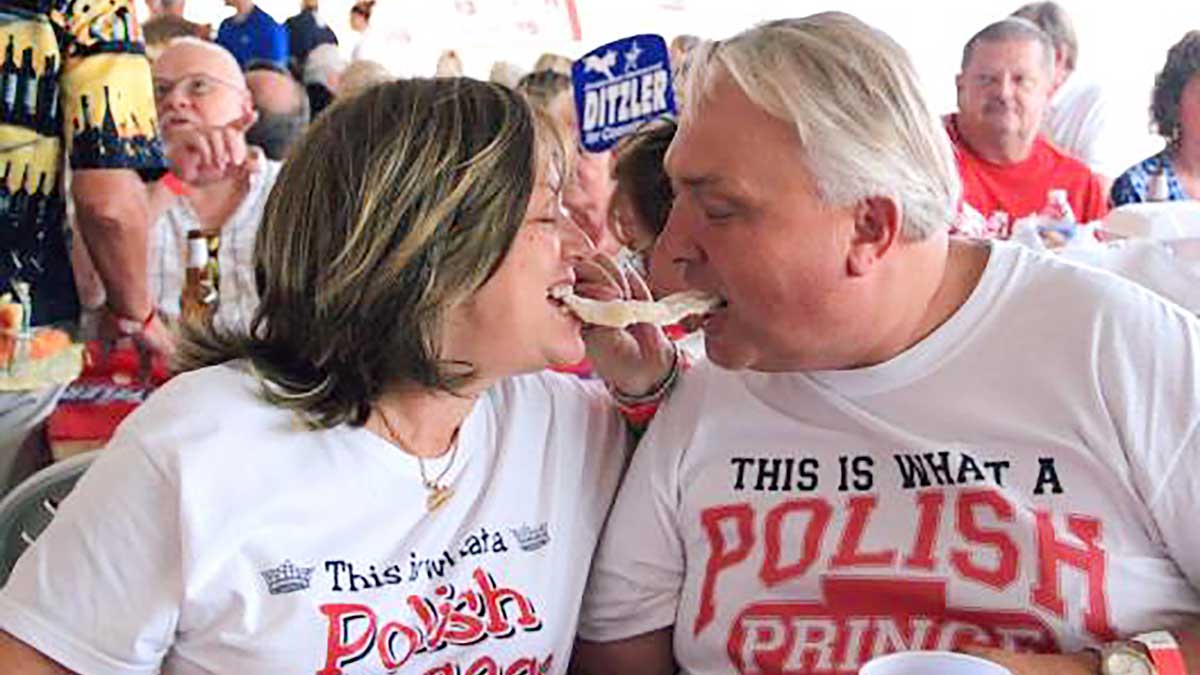 Group gathers at Kravitz Deli to celebrate the national food of Poland.
YOUNGSTOWN - PolishYoungstown Inc. is pleased to announce its 8th Annual National Pierogi Day- Youngstown will take place on THURSDAY, October 6, 2022, from 9AM-8PM at Kravitz Deli at 3135 Belmont Ave., Youngstown, Ohio 44505. The group says it's the perfect day to join others nationwide in celebrating their favorite delicate dumpling…by eating some!
The deli will be offering dine-in or pick-up of a variety of tasty, delicate pierogi as well as other delicious Polish food...Polish music...Polish beer...and even a virtual pierogi-making demo and lesson by our friends at Sip & Pinch pierogi parties! Flavors include Potato & Cheese; Kraut; Potato, Bacon & Kraut and it wouldn't be a Kravitz event if they didn't offer a REUBEN PIEROGI!!! Can't decide? Try the SAMPLER! For more information call 330-759-7889.
PLUS:
Special appearances by Stan the Pieróg, PolishYoungstown's beloved mascot!
Get your GOT PIEROGI shirt and other gear from Polish Arts Club of Youngstown
THE CELEBRATION CONTINUES INTO THE EVENING AS
Polish Youngstown marks its own 14th Birthday Celebration with a Polish Happy Hour from 5 – 8 PM featuring LIVE POLKA MUSIC with Cleveland's Polonia Trio, vodka specials, pierogi, Polish beer and Birthday Cake, of course! Sto Lat!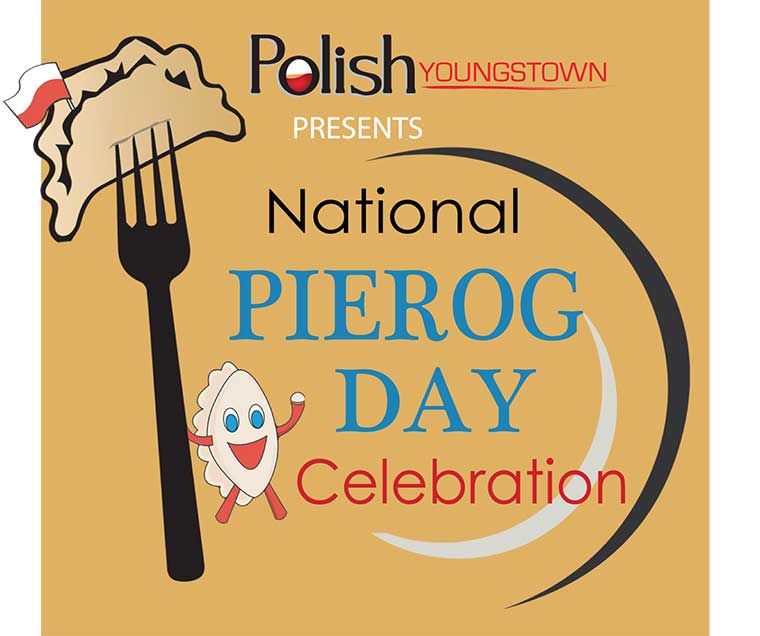 PIEROGI FACTS
Pierogi are considered to be the Polish national dish and are served in a variety of forms and tastes ranging from sweet to salty to spicy. Traditionally peasant food, these tasty dumplings eventually spread in popularity throughout all social classes, including nobles. They are served at many festivals, playing an important role as a cultural dish. Every August, the three-day Pierogi Festival in Kraków serves more than 30,000 pierogi daily.
It was the Eastern European immigrants that popularized pierogi in the United States. At first, pierogi were a family food among the immigrants and were also found in ethnic restaurants. Freshly cooked pierogi became a staple fundraiser for ethnic churches in the post-World War II era. By the 1960s, pierogi were being marketed for the frozen food aisles of grocery stores in many parts of the United States.
NOTE: Pierogi is the PLURAL form of the rarely used Polish word pieróg, signifying one dumpling. But come on – who can eat just one?!
The word pierogi can be found spelled several ways from different Slavic nations including pirohy and pierogy.
However, you choose to spell it, pierogi are dumplings made up of unleavened dough that are first boiled then sometimes baked or fried in butter. Usually semicircular in shape, they are traditionally stuffed with mashed potato filling, potato and cheese, potato and onion, cheese, cabbage, sauerkraut, ground meat, mushroom, spinach, or fruit. Pierogi are often served with melted butter, sour cream, fried bacon crumbles, sautéed mushrooms, and onions, and/or green onion. The dessert variety, those filled with a fruit filling, can be enjoyed topped with applesauce, maple syrup, chocolate sauce, and/or whipped cream.
Sure, there are other similar types of dumpling-like dishes in other ethnic cuisines, but nobody celebrates the pierogi like the Polish!