Wigilia 2022. A Polish Christmas Celebration! (pronounced "Vee-Geel-Yah")
November 15, 2022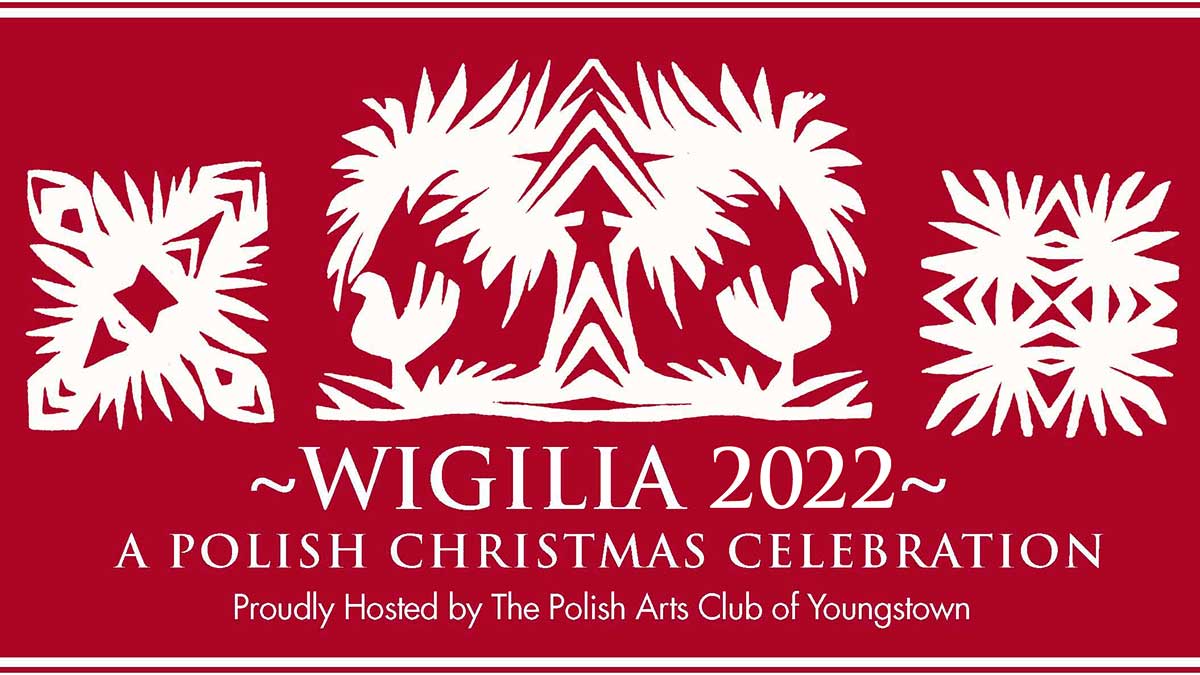 The Polish Arts Club of Youngstown proudly announces and invites you to join us SUNDAY, DECEMBER 4th as we bring our 87th year to a close with THE RETURN of one of our most treasured Polish traditions: "WIGILIA 2022" - A POLISH CHRISTMAS CELEBRATION!
"Wigilia" (vee-GEEL-yah), which literally means "Vigil" or "waiting" for the birth of Baby Jesus, is our club's annual celebration and recreation of what Poles around the world gather to do each Christmas Eve night. We hope you can join us again this year to be a part of this extra special event at the NEW and popular Sabi's Restaurant (featuring the very talented Polish born Chef Sebastian Chomczyk) as well as, take away with you a piece of our most treasured Polish traditions.
THE DETAILS ARE AS FOLLOWS:
WHEN: December 4th, 2022
4:00 pm – 5 pm Cocktail Hour—Appetizers & Cocktails
5:00 pm – 6:30 pm—Sharing of Opłatek and traditional Polish Wigilia meal
6:30 pm – 8:00 pm Entertainment—Singing of "Kolędy" (Polish carols), 50/50 Raffle and Basket Raffle
WHERE:
Sabi's Restaurant
85 Town Center Ave
Columbiana, OH
(330) 892-0692 - (Free, Accessible & Secure Parking Available)
COSTS:
Adults - $40.00
Children (5-12) - $10.00
Children (4 and under) - Free
PLEASE CALL IN YOUR RSVPS TODAY TO: Jackie Johnson: 330-726-9992. RSVPs and paid reservations are DUE BY TUESDAY, 11/29/22 and no tickets will be available at the door.
ALSO we are accepting BASKET RAFFLE DONATIONS! Contact PAC Officer, Michele Jenoff, to make a donation at 330-501-7190 OR nurse.mj@earthlink.net
For more information, please contact President, Sandra Cika, at (330) 565-0467 or stcika@aol.com
We look forward to toasting the holiday season with you, as well as, our successful 87th year of proudly promoting Polish culture in the Mahoning Valley and beyond, at our annual festive "WIGILIA 2022" - A POLISH CHRISTMAS CELEBRATION!
ZAPRASZAMY I DZIĘKUJEMY!
Sandra Cika
President
The Polish Arts Club of Youngstown
330-565-0467
stcika@aol.com