Chef Chrostowski Named Grand Marshal of Polish Celebration
Aundréa Cika Heschmeyer April 10, 2022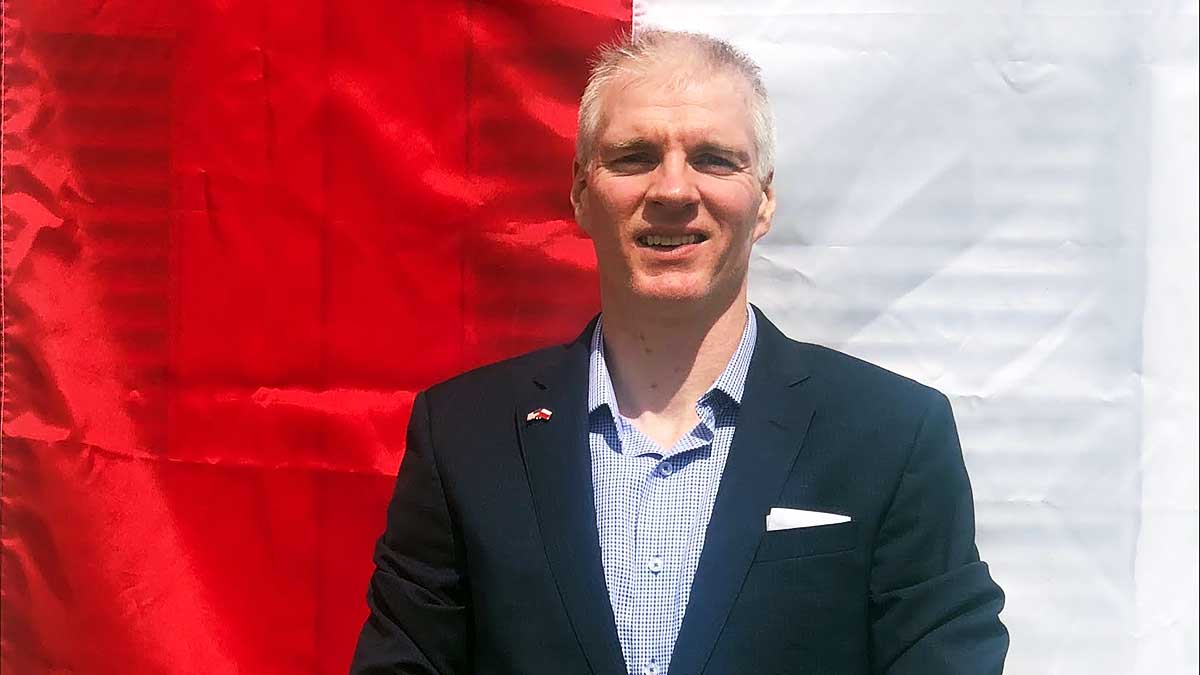 PARMA, Ohio – Local James Beard-nominated restaurateur and humanitarian Brandon Edwin Chrostowski has been selected as the Grand Marshall for Cleveland's Polish Constitution Weekend, from April 29 to May 1, 2022. The Polish American Congress – Ohio Division, in collaboration with Polish Village Parma (Ridge Road), will host the event, which commemorates the signing of Europe's first democratic constitution. The celebration brings Polish people and those of Polish ancestry across the country and worldwide together to celebrate their shared heritage of freedom and democracy.
Nominator and Constitution Weekend Chair Mitch Biena is proud to recommend Chrostowski. "I nominated Brandon Chrostowski to be the Grand Marshall of the Ohio Division of the Polish American Congress's Polish Constitution celebration because Brandon embodies all the hopes, dreams, and desires our country was founded and upon which it serves as a beacon of hope to others. Brandon has "come of age" in rehabilitation circles, from humble beginnings to a richly rewarding life in the food service industry, as a restaurateur par excellence, all while remembering his past but looking forward to the future, having put in a bid to be the mayor of the city of Cleveland. CONGRATULATIONS, Brandon! You are an inspiration to us all!
Chrostowski graciously accepted the honor, citing pride in his heritage, "Since I was young, I remember my dziadek (grandfather) telling us stories about Poland. He always made sure traditional days were celebrated. This always gave me a sense of pride in the heritage I share with my family today. When asked to serve as Grand Marshall of the Constitution Day Parade, I was thrilled!"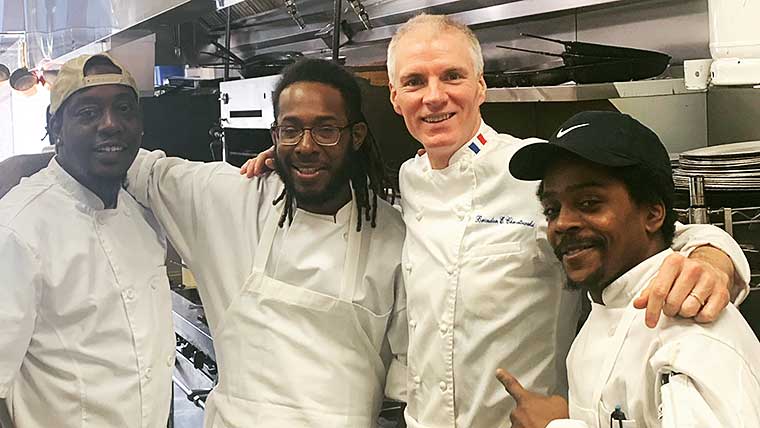 Chrostowski continues to honor his heritage and community and is currently volunteering with the World Central Kitchen in Poland to serve meals to Ukrainian refugees. He states, "Service is a way of life. No matter where or when the moment you feel called-YOU GO. I'm thankful for my family and team at EDWINS who make it possible to serve at the Ukraine border in Poland."
As an award-winning trailblazer in the re-entry and incarceration space, the driving principle behind the organization is that every human being, regardless of their past, has a right to a fair and equal future. In 2011, Culinary Club classes began at Grafton Correctional Institution for his nonprofit, EDWINS Leadership & Restaurant Institute. In 2013, EDWINS Restaurant opened in Shaker Square. The restaurant story was the topic of the 2018 Academy Award nominee for Best Short Documentary, Knife Skills. In 2022, EDWINS was a James Beard semi-finalist nominee.
The Polish American Congress (PAC), based in Independence, Ohio, is an umbrella organization under which all Polish groups of Ohio can express pride and show solidarity in their shared culture. In addition, PAC is one of the few ethnic organizations with offices in Washington, D.C., to advocate on issues critical to the Polish people, including the current Ukrainian conflict. PAC's Charitable Foundation has assisted numerous Poles needing help, such as those suffering from natural disasters to children's orphanages. In addition, the Ohio Division supports the local community by offering academic scholarships, cultural exchanges, and employment opportunities to students of Polish descent.
The weekend schedule of events is as follows:
The 72nd Annual celebration weekend kicks off Friday, April 29, with a Polish Happy Hour at the Ridge Road Tavern at 5587 Ridge Rd. The cover charge is $20 and includes a live music polka jam session, pierogi buffet, and beverages.
On Saturday, April 30, the celebration moved to Slavic Village, where the JPII Polish American Cultural Center at 6501 Lansing Avenue. "A Taste of Polish Culture" includes the Polish Museum and Garden tours, a cultural program with a keynote from Grand Marshall Chrostowski, and a home-cooked authentic Polish platter for dinner.
Sunday, May 1, starts with a Catholic mass at noon at St Charles Borromeo Catholic Church on Ridge Rd.
A Polish Festival celebration includes ethnic vendors, a polka band, folk dancers, and food trucks in the Unity Catholic Federal Credit Union parking lot runs from noon to 6:00 PM.
The Annual Parade begins at 3:00 PM at the Parma Circle on Ridge and travels north to the Unity parking lot.
More event information is available at website www.pacoh.org/events-1
For additional info call 330-646-4082 or email at PolAmCongressOH@gmail.com
Aundréa Cika Heschmeyer
President at MARQUEE