The Department of State Advises U.S.Citizens to Reconsider Travel to Poland due to COVID-19.
October 17, 2020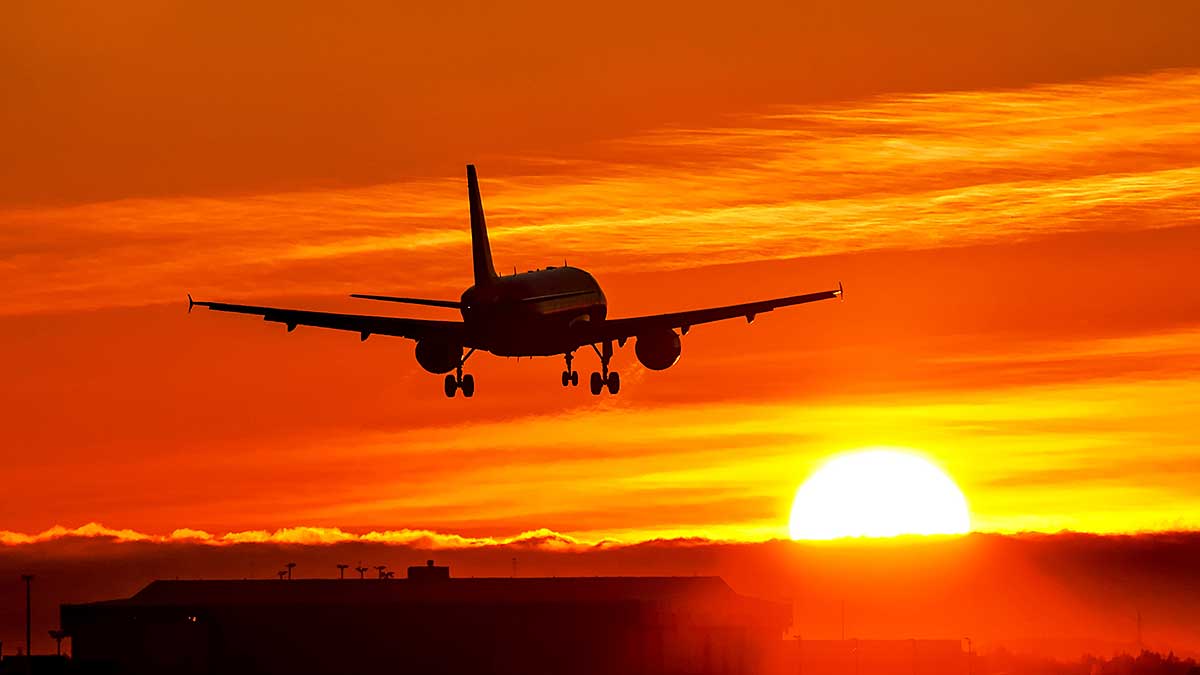 On October 16, the Polish Ministry of Health confirmed

157,608

cases of COVID-19 in Poland since the pandemic began. The Ministry also reported a total of 3,440 related deaths.
Most businesses and public places are open, but with social distancing and face covering requirements.
Entry and Exit Requirements:
Are U.S. citizens permitted to enter? No

Poland has restricted entry to all foreigners at all external borders (land, air, and sea), including for transit purposes (see more information about transit below). Only foreigners who qualify for the exceptions in the following categories will be allowed to enter:

Citizens or legal residents of European Union countries, Iceland, Liechtenstein, Norway, Switzerland, Georgia, Japan, Canada, New Zealand, Thailand, South Korea, Tunisia, and Australia, and their spouses and children
Foreigners who are spouses or children of Polish citizens or remain under the constant care of Polish citizens
Foreigners holding a Karta Polaka (ID card for those with a claim to Polish heritage through ancestry)
Foreigners who have the right of permanent or temporary residence in Poland
Foreigners who are authorized to take up employment under the same rules as Polish citizens, who perform work in Poland, or will present documents showing that they will take up employment immediately after entering Poland, and who are in possession of one of the following:

Work permit
Certification of registration to perform seasonal work
Work contract or statement entrusting a performance of work to a foreigner

Pupils, students, graduate students, and postgraduate students enrolled in Polish educational institutions
Scientists conducting research or developmental work in Poland
Foreigners participating in international sports competitions as a competitor, member of the training staff, doctor, physiotherapist, judge, or accredited journalist
Foreigners who drive a vehicle used to transport goods
Persons with diplomatic status in Poland and members of their families
Other particularly justified cases may be considered, but entry must be granted with the permission of the Chief of the Border Guard: https://www.strazgraniczna.pl/pl/kontakt/1946,Komenda-Glowna-Strazy-Granicznej.html

Transit through Poland: Only foreigners who meet one of the above-mentioned exemptions will be admitted to Poland, even for transit purposes. Travelers attempting to use Poland as the entry point into the Schengen Area must meet Polish requirements for entry, regardless of what permissions may have been approved by other Schengen countries. In some circumstances, travelers who are not permitted to enter Poland may transit through Warsaw Chopin Airport, if they arrive from a non-Schengen Area country and continue onward to another non-Schengen country. Travelers allowed to transit must remain in the airport non-Schengen transit zone while they wait for their connecting flight.
The Polish Border Guard determines who is allowed to enter Poland, and the U.S. Embassy has no control over this process. For questions regarding whether your situation qualifies for an exemption to enter Poland or whether your specific itinerary will allow you to transit, please contact the Border Guard by e-mail at zdsc.kg@strazgraniczna.pl or by phone at +48 22 500 4068, +48 22 500 4568, or +48 22 500 5468.

Is a negative COVID-19 test (PCR and/or serology) required for entry? No
Are health screening procedures in place at airports and other ports of entry? No
Legal status in Poland: The Polish government declared an Epidemic State of Emergency on March 14, 2020. Visas, temporary resident permits, and work permits that expire during the State of Emergency will be extended until 30 days after the conclusion of the State of Emergency. At this time, we do not know when the State of Emergency will end, but the Embassy will provide updated information as it becomes available.
Scammers Posing as Polish Government Employees: The Ministry of Foreign Affairs (MFA) is warning against fraudsters, claiming to be Ministry employees, who are trying to extort money from foreigners living in Poland by phone. The fraudsters are spoofing the MFA's phone number and accusing foreigners of failing to complete their visa process correctly. They threaten deportation and demand payment via international money transfer. Anyone who has received a similar phone call should report it to the local police. Please also inform the MFA at rzecznik@msz.gov.pl and American Citizens Services at ACSWarsaw@state.gov or KrakowACS@state.gov.
For dual national Polish-American citizens who enter Poland on their Polish passports: Persons who enter Poland on a Polish passport must provide a valid, unexpired Polish passport upon departure. This is a Polish government requirement, and the U.S. Embassy does not have the authority to waive this requirement for dual national Polish-American citizens who wish to depart on their U.S. passport instead of their Polish passport.
Transportation Options:
Are commercial flights operating? Yes

For U.S. citizens in Poland who wish to return to the United States: Regular, commercial international flights from Poland are available. Travelers may book directly with airlines and address questions about travel options to transportation companies. The Embassy is not able to assist with making travel arrangements. Travelers are encouraged to explore the commercial options that are now available. Travelers returning to the United States are urged to stay at home for 14 days, and some cities and states may have stricter quarantine regulations. Please review information on returning to the United States from the Centers for Disease Control and the Health Department of the state to which you plan to travel.
For U.S. citizens who qualify for an exemption to enter Poland: Regular, commercial flights to Poland are available. Travelers may book directly with airlines and address questions about travel options to transportation companies.
The Presidential Proclamation of March 11, which suspends entry to the United States of persons present in the Schengen Area in the last 14 days, remains in effect. Poland is in the Schengen Area. U.S. citizens and Lawful Permanent Residents are exempt from the Proclamation and may travel to the United States from the Schengen Area, however, family members traveling on ESTA or a U.S. visa will not be able to travel to the United States from the Schengen Area (including transit through an airport in the Schengen Area), unless they meet one of the exemptions listed in the Proclamation.

Is public transportation operating? Yes

Face coverings must be worn while taking public transportation, including buses, trains, and taxis. Buses and trains are operating with limits on the number of seats that may be occupied.
Movement Restrictions:
Is a curfew in place? No
Are there restrictions on intercity or interstate travel? No
The Polish government has designated certain areas with higher levels of COVID-19 infection as "red" and "yellow" zones, which have more stringent public health restrictions.  Beginning October 17, large cities, including Warsaw, Bialystok, Bydgoszcz, Gdansk, Kielce, Krakow, Lublin, Lodz, Olsztyn, Poznan, and Rzeszow, will be "red" zones.  All of Poland will continue to be at least a "yellow" zone.
Restrictions in "yellow" zones include the following:
Face coverings must be worn in all indoor and outdoor public spaces, except for parks, forests, and beaches.
Restaurants are open from 6:00 AM to 9:00 PM, with restrictions on the number of open tables.
Grocery stores, pharmacies, and post offices are open for seniors only (people age 60+) between the hours of 10:00 AM and Noon, Monday through Friday.
Only 50% of seats or 30% of all space may be used on public transport.
Up to 20 people may attend weddings or family gatherings.
Up to 25 people may attend public gatherings.
No audiences are allowed at sporting events.
High schools and universities must move to on-line classes.
Cultural events may only use 25% of available seats.
Gyms and swimming pools are closed.
Restrictions in "red" zones include the same "yellow" zone restrictions plus the following additional restrictions:
Only five people per cashier allowed in stores of up to 100 square meters. In stores over 100 square meters, one person is allowed for every 15 square meters.
Beginning October 19, weddings are not permitted.
Up to 10 people are permitted at public gatherings.
Up to one person per seven square meters permitted at church gatherings.
For a list of locations that are in a "red" zone and more information about the restrictions, please visit the Polish Government's COVID-19 Page.
The authorities have announced that the police will strictly enforce health and movement restrictions.  Offenders could be fined up to 30,000 PLN for any violations.
Fines for Non-Compliance:
Police may conduct random checks in any public spaces to ensure that people are following health and movement related restrictions, such as wearing face coverings.
You may be fined up to 30,000 PLN for violating any health or movement restrictions.
Quarantine Information:
Are U.S. citizens required to quarantine? Yes

All travelers who are permitted to enter Poland, except for the categories mentioned below, must undergo a mandatory 10-day quarantine at their place of stay in Poland. The following travelers are exempt from the quarantine requirement:

Citizens of Poland
Foreigners who are spouses or children of Polish citizens or remain under the permanent care of Polish citizens
Citizens and residents of European Union countries, Iceland, Liechtenstein, Norway, or Switzerland, and their spouses and children
Pupils and students enrolled in Polish educational institutions
Service members of the Polish Army or allied military service members, police officers, border guards, customs officers, fire brigade members, State Security Service members, Road Transport Inspection officers, or sea administration inspectors
Crew members on airlines, trains, shipping vessels, or offshore drilling platforms
Persons performing certain work in the oil and energy sectors
Drivers of commercial vehicles transporting goods or passengers
Diplomats and their family members assigned to Poland

Individuals who present with possible symptoms of COVID-19 may be required to undergo testing and quarantine.  Individuals who are exposed to a COVID-19 positive person may be required to quarantine for a minimum of 10 days.
If you feel ill: The Polish government has set up a national informational hotline for COVID-19 health-related inquiries. To reach this hotline, dial +48 800 190 590 and press 6 for an English-speaking operator. For emergency services, dial 112. The government has designated certain hospitals to treat COVID-19 patients. A list of these hospitals can be found here. More information about the steps the Polish government is taking to address the outbreak can be found at their website here.
Polish social service agencies provide assistance in obtaining food and medicine to those who are under home quarantine due to COVID-19. These services are available to both Polish citizens and foreigners. In Krakow, call +48 887 202 946 or +48 887 202 947 from 7:00 a.m. to 8:00 p.m. or email kontakt@mops.krakow.pl after hours. In Warsaw, call +48 22 487 1300.
COVID-19 Testing:
Several drive-through COVID-19/coronavirus testing centers are available in locations throughout Poland. For many locations, you can buy tests online at this website, and bring the code you receive to the test center you have selected. For testing in Sosnowiec, you can complete online forms at this website, then proceed to the testing location at the designated time. Neither the Polish nor the U.S. governments have implemented a requirement to be tested. The CDC website offers some factors to take into consideration when deciding whether or not to be tested.
Consular Operations:
Due to COVID-19 related restrictions, we have limited the number of appointments for routine services to U.S. citizens, but appointments are available. Appointments for passport applications, Consular Report of Birth Abroad (CRBA) applications, and notarial services can be scheduled at the appointments page on our website.
Visa services at the Embassy are also limited, but appointments for certain categories of visas are available. More information can be found here.
U.S. Treasury Economic Impact Payments:
The Internal Revenue Service (IRS) is currently processing Economic Impact Payments (stimulus checks).  The U.S. Embassy and Consulate do not have a role in processing these payments.  For more information, including eligibility, forms of payment, or status of a pending payment, please contact the IRS or visit the IRS website.  For questions about how to cash a check in Poland, please contact your local bank.
Local Resources:
More information on CORONAVIRUS
SEE MORE