Remdesivir Shortens COVID-19 Time to Recovery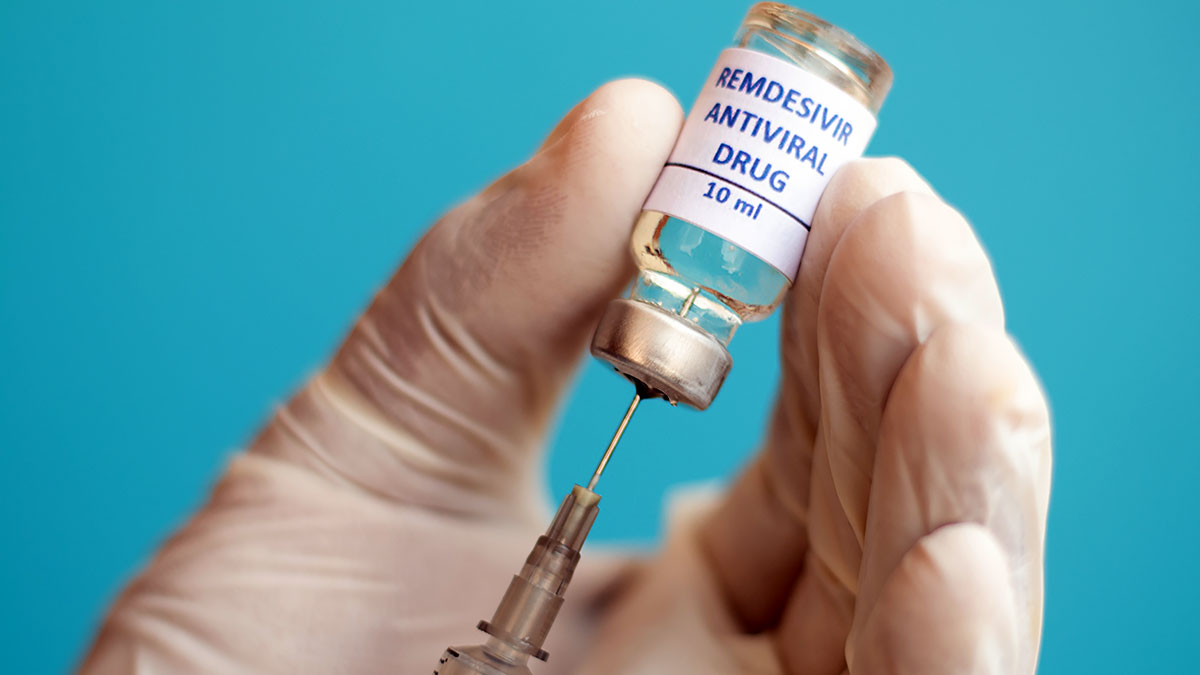 Much-anticipated results from the National Institute of Allergy and Infectious Diseases' clinical trial of remdesivir in COVID-19 patients published in the New England Journal of Medicine late Friday suggest remdesivir shortens the disease course for hospitalized COVID-19 patients. The agency reported initial promising results from the study earlier this month, which prompted the US Food and Drug Administration to issue an emergency use authorization(EUA) for the drug, but the full data and results have not been widely available until now.
In the study of 1063 patients, the researchers found patients who received a 10-day course of remdesivir had a reduced recovery time of 11 days, compared to 15 days to recovery in the group that received a placebo. The findings also suggest remdesivir should be started, if possible, before patients have such severe pulmonary disease that they require mechanical ventilation, according to the study authors.
The published results are "completely consistent" with the NIAID's earlier announcement, H. Clifford Lane, MD, deputy director for clinical research and special projects at the NIAID, said in an interview. "The benefit appeared to be the greatest for the patients who are hospitalized with severe disease who require supplemental oxygen."
Given the limited supply of remdesivir, physicians have been eager to see the full data to ensure they use the drug most effectively. Hospitals in states across the country, including New York, Michigan, and Washington, have received limited supplies of the drug in the last couple of weeks since the FDA's authorization.
In the midst of a public health crisis, however, it is not unusual to make an announcement about trial results before the full dataset has been analyzed, said Lane. The NIAID followed a similar playbook for the PALM trial evaluating possible Ebola treatments in the Democratic Republic of Congo, with the independent monitoring board recommending the trial be terminated early in response to positive results from two of the four candidate drugs.
"When you have a result you think is of public health importance, you don't wait for it to be published in a peer-reviewed journal," said Lane, a coauthor of the study. The lag time from announcement to study publication was a result of the time it took to write up the paper for publication and go through peer review,  Lane said. He also noted that the FDA had access to the data when the agency wrote its guidance for physicians administering the drug to patients under the EUA.
Aesthetic Medicine
800 River Drive
Garfield
, NJ
tel:
Click phone# to call
973-773-7730
and tell them you found their ad in Polish Pages
SPONSORED ARTICLE
For the most up-to-date information, please contact the company directly.
The photos contained in the article serve only as an illustration of the article.


Dr Dariusz J. Nasiek, MD
American Board of Anesthesiology
American Board of Pain Medicine
American Board of Interventional Pain Physicians


Expertise:
Author of the book "PRP – New Paradigm in Regenerative Medicine"

Thousands and thousands of procedures performed in the OR

Hundreds of legal cases represented

50s interviews given and articles written 

Dozens of seminars conducted
Uniqueness:
The only practice of neurology and interventional pain dedicated 100% to helping accidents victim
More information on CORONAVIRUS
SEE MORE