Home Care Agency Uses Remote Monitoring Tech to Track Covid-19 Patients' Health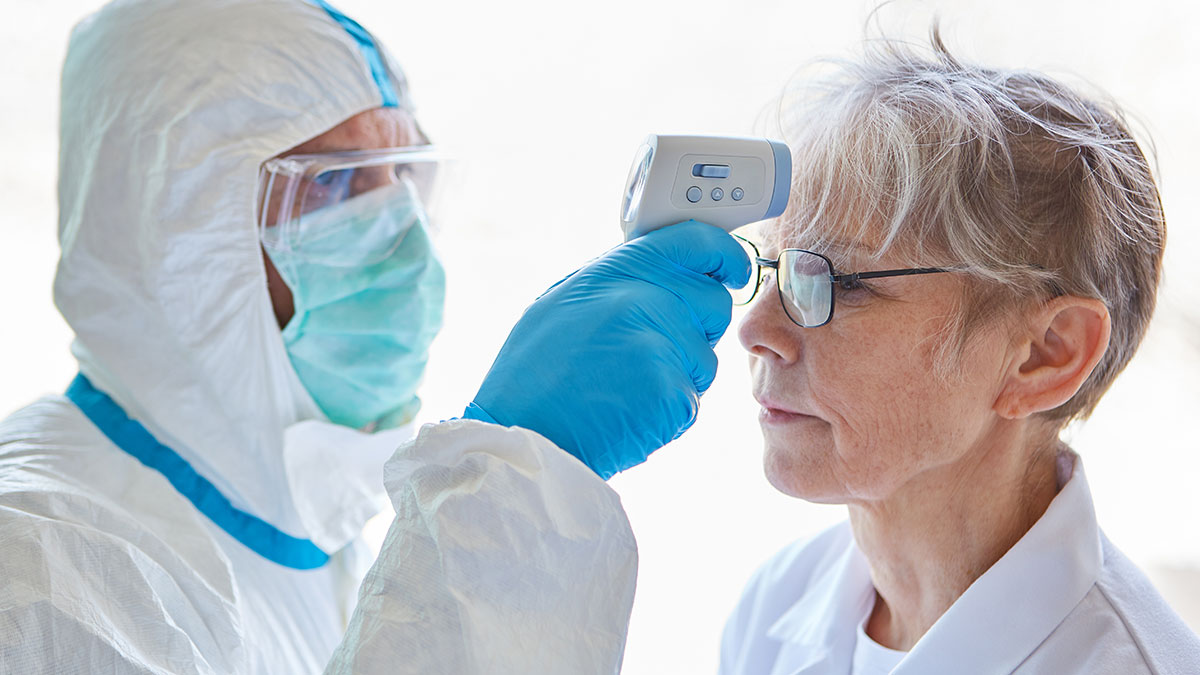 A city home care agency has deployed technology into some of its patients' homes to monitor their vital signs and reduce workers' exposure to patients with Covid-19.
Prime Home Health Services, based in Brooklyn, is working with MonitorMe to equip about 30 patients' homes. MonitorMe's system uses a wireless patch that is attached to the left side of a patient's chest and relays heart rate and electrical activity, breathing rate and oxygen levels.
The patient data is overseen by MonitorMe's Monitoring Intervention Center around the clock, and its team of physicians and nurses can coordinate with Prime to get patients medical attention if necessary. Patients can also communicate with MonitorMe's clinicians through a mobile app.
Chris Doulos, Prime's chief financial officer, said the agency had been in discussions with MonitorMe to use the technology for chronically ill patients last year and reached back out in March when it saw the potential to use it during the Covid-19 crisis.
The monitoring can provide piece of mind to patients after they're released from the hospital or if they're homebound and want to avoid a hospital visit.
MonitorMe, based in Poughkeepsie, charges Prime for the technology but is able to bill Medicare and Medicaid for the telemedicine calls it provides. The company, previously known as ImagineMIC and Telistat, started by offering the technology in nursing homes but is now able to do at-home monitoring after developing the wireless patch.
MonitorMe is about to start marketing the device directly to consumers in New York, New Jersey and Florida—an avenue that opened up due to Medicare's relaxed regulations around telemedicine during the pandemic. It will be able to offer its technology to consumers free of charge and will bill Medicare and Medicaid for its services.
Prime also believes the partnership can reduce the risk of its home care workers spreading Covid-19.
As the prevalence of the virus subsides, Prime expects to use MonitorMe to keep tabs on its patients with heart failure, chronic obstructive pulmonary disease and sepsis.
Still, placing IVs, administering medication and some other tasks require nurses to be in a patient's home, and personal care aides are needed to help patients with activities such as eating and bathing.
Doulos said the technology could reduce the frequency of aide visits, saving Medicare and other insurers money. On the other hand, advocates for seniors and people with disabilities have long warned that managed long-term care plans try to reduce the number of hours patients receive nursing care, and the technology could accelerate that process.
There's a potential reduction utilizing this technology in not the quality of care but the labor involved. During the Covid crisis, the patients have expressed they want fewer people in the home.
Aesthetic Medicine
800 River Drive
Garfield
, NJ
tel:
Click phone# to call
973-773-7730
and tell them you found their ad in Polish Pages
SPONSORED ARTICLE
For the most up-to-date information, please contact the company directly.
The photos contained in the article serve only as an illustration of the article.


Dr Dariusz J. Nasiek, MD
American Board of Anesthesiology
American Board of Pain Medicine
American Board of Interventional Pain Physicians


Expertise:
Author of the book "PRP – New Paradigm in Regenerative Medicine"

Thousands and thousands of procedures performed in the OR

Hundreds of legal cases represented

50s interviews given and articles written 

Dozens of seminars conducted
Uniqueness:
The only practice of neurology and interventional pain dedicated 100% to helping accidents victim
More information on CORONAVIRUS
SEE MORE