Coronavirus SARS-CoV-2 infects cells of the intestine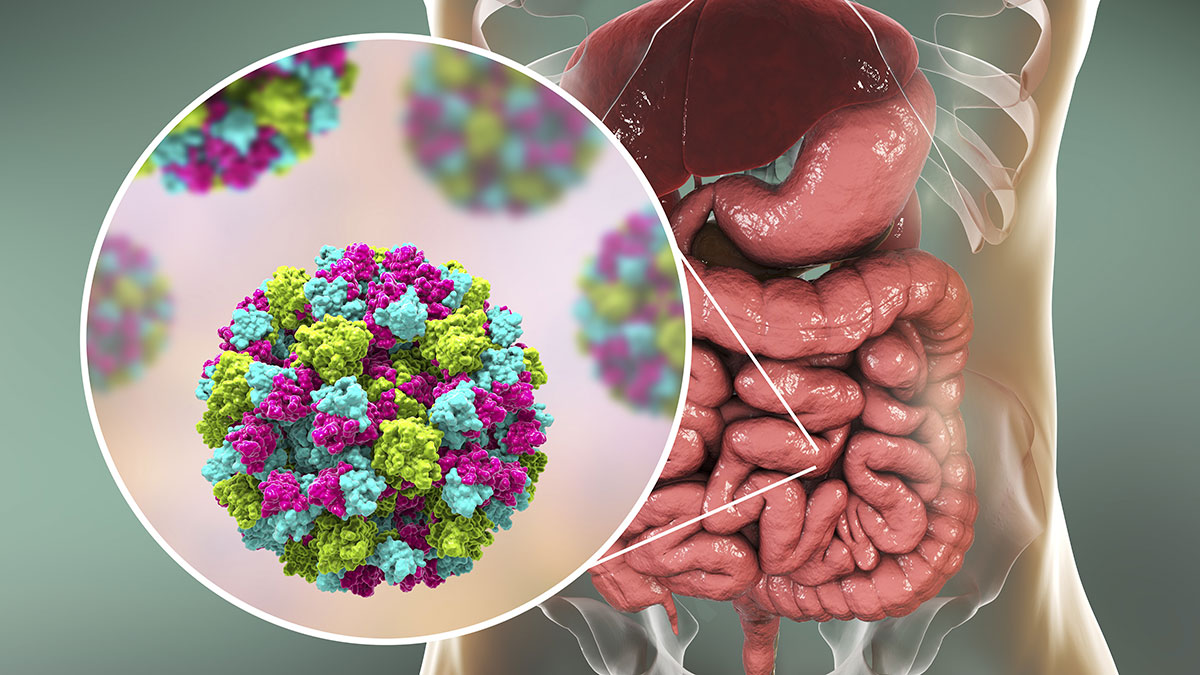 Researchers have found that the coronavirus SARS-CoV-2, which causes COVID-19, can infect cells of the intestine and multiply there. These findings could explain the observation that approximately one third of COVID-19 patients experience gastrointestinal symptoms such as diarrhea, and the fact that the virus often can be detected in stool samples. The results of this study were published in the scientific journal Science on the 1st of May 2020.
Patients with COVID-19 show a variety of symptoms associated with respiratory organs—such as coughing, sneezing, shortness of breath, and fever—and the disease is transmitted via tiny droplets that are spread mainly through coughing and sneezing. One third of the patients however also have gastrointestinal symptoms, such as nausea and diarrhea. In addition, the virus can be detected in human stool long after the respiratory symptoms have been resolved. This suggests that the virus can also spread via so-called "fecal-oral transmission."
Though the respiratory and gastrointestinal organs may seem very different, there are some key similarities. A particularly interesting similarity is the presence of the ACE2 receptor, the receptor through which the COVID-19 causing SARS-CoV-2 virus can enter the cells. The inside of the intestine is loaded with ACE2 receptors.
The researchers also cultured the organoids in different conditions that result in cells with higher and lower levels of the ACE2 receptor, through which SARS-CoV-2 can enter the cells. To their surprise, they found that the virus infected cells with both high and low levels of the ACE2 receptor. Ultimately, these studies may lead to new ways to block the entry of the virus into our cells.
The observations made in this study provide definite proof that SARS-CoV-2 can multiply in cells of the gastrointestinal tract. However, we don't yet know whether SARS-CoV-2, present in the intestines of COVID-19 patients, plays a significant role in transmission. The findings indicate that one should look into this possibility more closely. The current study is in line with other recent studies that identified gastrointestinal symptoms in a large fraction of COVID-19 patients and virus in the stool of patients free of respiratory symptoms. Special attention may be needed for those patients with gastrointestinal symptoms. More extensive testing using not only nose and throat swabs, but also rectal swabs or stool samples may thus be needed.
Special attention may be needed for those patients with gastrointestinal symptoms with more extensive testing from the stool.
When calling this company, please reference POLISH AMERICAN PAGES.

Aesthetic Medicine For You!
Treatment and prevention of neurological and psychiatric diseases with BOTOX.
Dr. Dariusz Nasiek  and his team invites you for a consultation.
More information on CORONAVIRUS
SEE MORE