Eastern European Autumn
September 03, 2006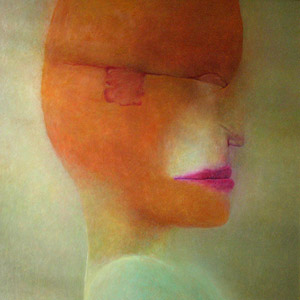 Zdzislaw Beksinski, Untitled, oil on masonite, 28" x 28"
Group show of new talented artists from Eastern Europe. Works by Polish artists: Zdzislaw Beksinski, Barbara Falender, Michal Swider, Joanna Chrobak, Aleksandra K. Nowak, Marek Koczela, Piotr Woroniec, Darek Nowakowski, Krzysztof Skorczewski, Lubomir Tomaszewski, and Tom Misztal; Ukrainian painter Valeriy Skrypka, and Lithuanian graphic artist Egidijus Rudinskas.
October 3rd till November 11th , 2006
Free to Public

JKK FINE ARTS
The Mews of Upper Montclair
594 Valley Road
Upper Montclair, NJ 07043

www.jkkfinearts.com Call for gallery hours

Zdzislaw Beksinski
One of the most famous Polish contemporary painters. Born in the town of Sanok in 1929. After a childhood was spent during the Second World War, Beksinski went on to university where he studied architecture in Cracow. In 1958, Beksinski began to gain critica  praise for his photography, and later went on to drawing. His highly detailed drawings are often quite large, and may remind some of the works of Ernst Fuchs in their intricate, and nearly obsessive rendering. Beksinski eventually threw himself into painting with a passion, and worked constantly, always to the strains of classical music. He soon became the leading figure in contemporary Polish art. The artist has had many exhibitions throughout his native Poland and Europe, Japan, and the United States. Beksinski's art hangs in the National Museums in Warsaw, Sanok, Cracow, Poznan, Bydgoszcz, Torun, and the Göteborgs Art Museum in Sweden, and many private collections,e.g. Roman Polanski, Donald Sutherland, Clive Barker, George Lucas. Beksinski began painting in oils on masonite around the year 1970. His ability to manipulate the effects of light quickly became a hallmark of his work, and can only be compared with the renown abilities of William Turner. Beksinski's paintings are masterfully rendered, monumental enigmas. One thing they share is an aesthetic of beauty so potent that it overpowers any desperate nature of the given subject matter, as is similarly the case with Swiss artist, H.R. Giger. Beksinski's paintings from the 1990s have grown less representational over the years and now seem almost abstract in nature. Color and texture and now the principal themes in themselves. His recent computer art, however, continues the lineage of fantastic realism, and the artist never allows the technology to get in the way of that he is attempting to convey creatively. Beksinski was murdered in February of 2005, during a robbery attempt at his flat in Warsaw. He will be remembered as a brilliant artist, and by those who knew him, as a warm and most kind man.