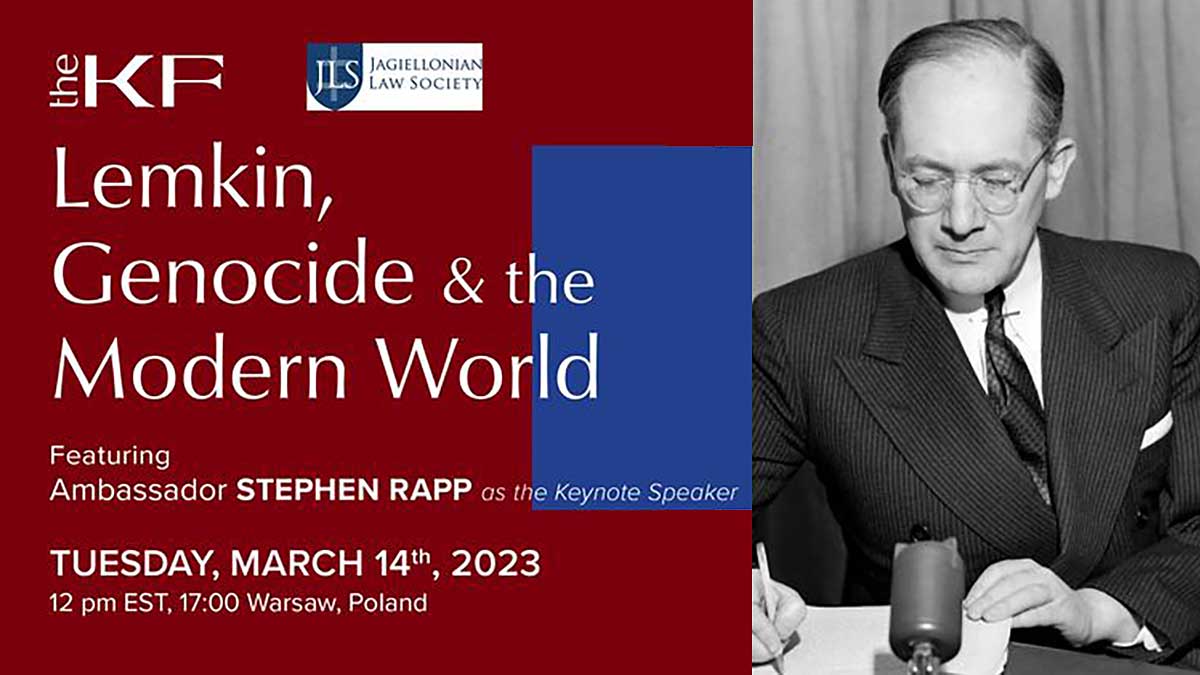 Reminder: A webinar, "Lemkin, Genocide and the Modern World," is March 14th, starting at Noon ET/ 17:00 (Warsaw time).

Rafael Lemkin was a Polish Jewish lawyer best known for coining the term "genocide" and a key person behind the creation of the UN Genocide Convention. For that work, he was twice nominated for the Nobel Peace Prize.
The seminar, featuring a lineup of distinguished scholars and legal professionals, including Ambassador Stephen Rapp, the United States Ambassador-at-Large for Global Criminal Justice as the keynote speaker, will discuss Lemkin's ideas and their applicability to current events in Ukraine and beyond.
The webinar is presented jointly by the KF and the Jagiellonian Law Society.
Register: https://us02web.zoom.us/.../reg.../WN_BVyPVxarQCakt0cGEVBVCQ
Polish-American Organizations
15 East 65th Street
New York
, NY
tel:
Click phone# to call
212-734-2130
and tell them you found their ad in Polish Pages
SPONSORED ARTICLE
For the most up-to-date information, please contact the company directly.
The photos contained in the article serve only as an illustration of the article.