Memorial Dinner in Honor of Dr. David Herbert Rosenbaum, MD
October 05, 2022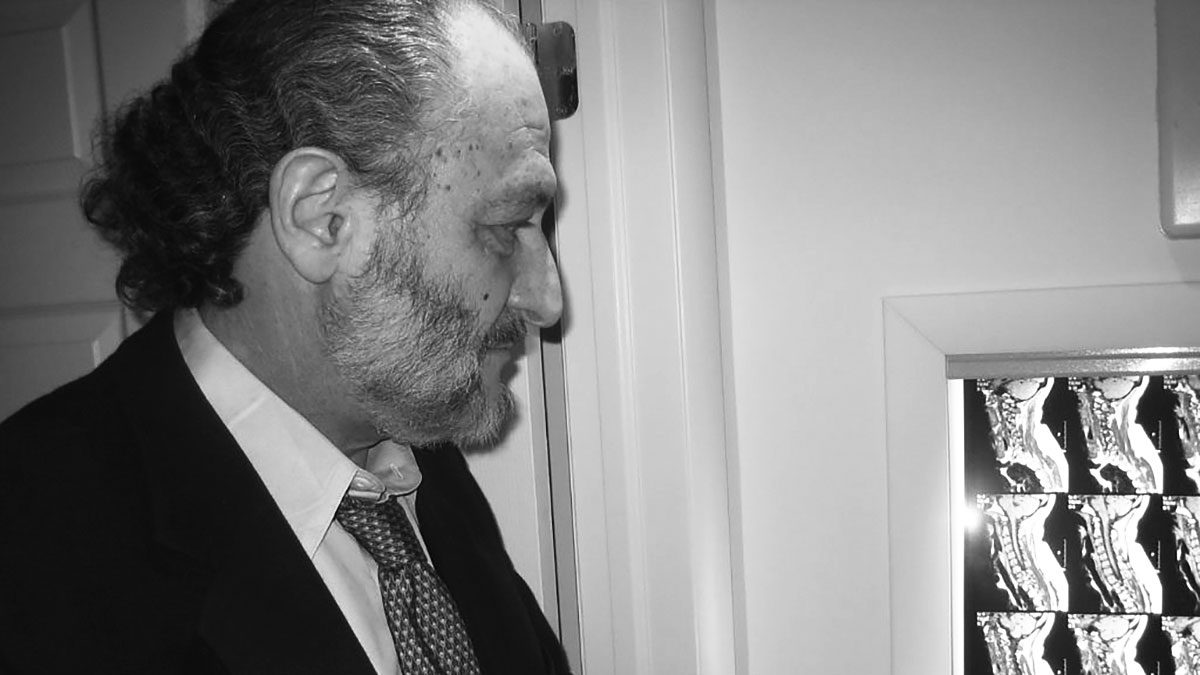 On Thursday September 29th, Dr. Dariusz Nasiek hosted a Memorial Dinner in honor of his friend, colleague, and longtime partner Dr. David Herbert Rosenbaum, MD.
Dr. Rosenbaum died September 3rd, 2022 at the age of 77. He was born in India during the last year of World War II to Edmund and Senta Lucia Rosenbaum, refugees of the Holocaust. David immigrated to Brooklyn via ocean-liner at the age of 5. He graduated from Erasmus Hall high school as a member of the National Honor Society and attended Brown University, majoring in French Literature and graduating cum laude. Dr. Rosenbaum studied medicine at Duke University and later at New York University. David then served as a visiting fellow at the National Hospital for Nervous and Mental Diseases in London before completing his internship and medical residency at Bellevue Hospital. Dr. Rosenbaum then completed his Neurology residency at Columbia Presbyterian in June of 1974 and began a long career at Mt. Sinai, where he became an instructor in Neurology.
Dr. Rosenbaum met his future wife, Catherine, at the Paris Health club in 1979. They married in May, 1983 in their apartment on 95th street and Riverside Drive in Manhattan. Dr. Rosenbaum continued working at Mt. Sinai, The Bronx VA, Montefiore Hospital, and St. Barnabas Hospital for decades. During this time, he served on numerous committees, boards, task forces, and working parties, earning scores of awards and accolades. He was the author or co-author of over 50 contributions to medical literature in Neurology. In 2000, Dr. Rosenbaum began practicing in North Bergen, New Jersey and became an attending physician at Englewood hospital, a position he held until his passing. Dr. Rosenbaum was a partner at Allied Neurology and Interventional Pain Practice for 14 years, from 2006 to 2020. There, he worked alongside Dr. Nasiek at their Englewood office. He will be greatly missed. The late physician was laid to rest September 8th.
Over 40 people came together at The Royal Warsaw located in Elmwood Park, NJ to share photos, stories, and wonderful memories they had with the late doctor. Many friends shared kind words about Dr. Rosenbaum. A eulogy was given by Dr. Dariusz Nasiek, MD, and seconded by Dr. Steven Dale, MD, Sandy Moscaritolo, Esq., Doug Charipper, Esq., & Lourdes Naboa who all spoke dearly about him. The late Dr Rosenbaum was praised for being a great boss, family man, doctor, and friend. Dr. Nasiek would like to thank everyone for coming to this very special dinner and we hope to see you October 20th 2022 at Dr. Nasiek's next Networking Seminar.
SPONSORED ARTICLE
For the most up-to-date information, please contact the company directly.
The photos contained in the article serve only as an illustration of the article.