Webinar Family Roots in Poland. Prof. Norman Davies in conversation with Lord Daniel Finkelstein
June 17, 2022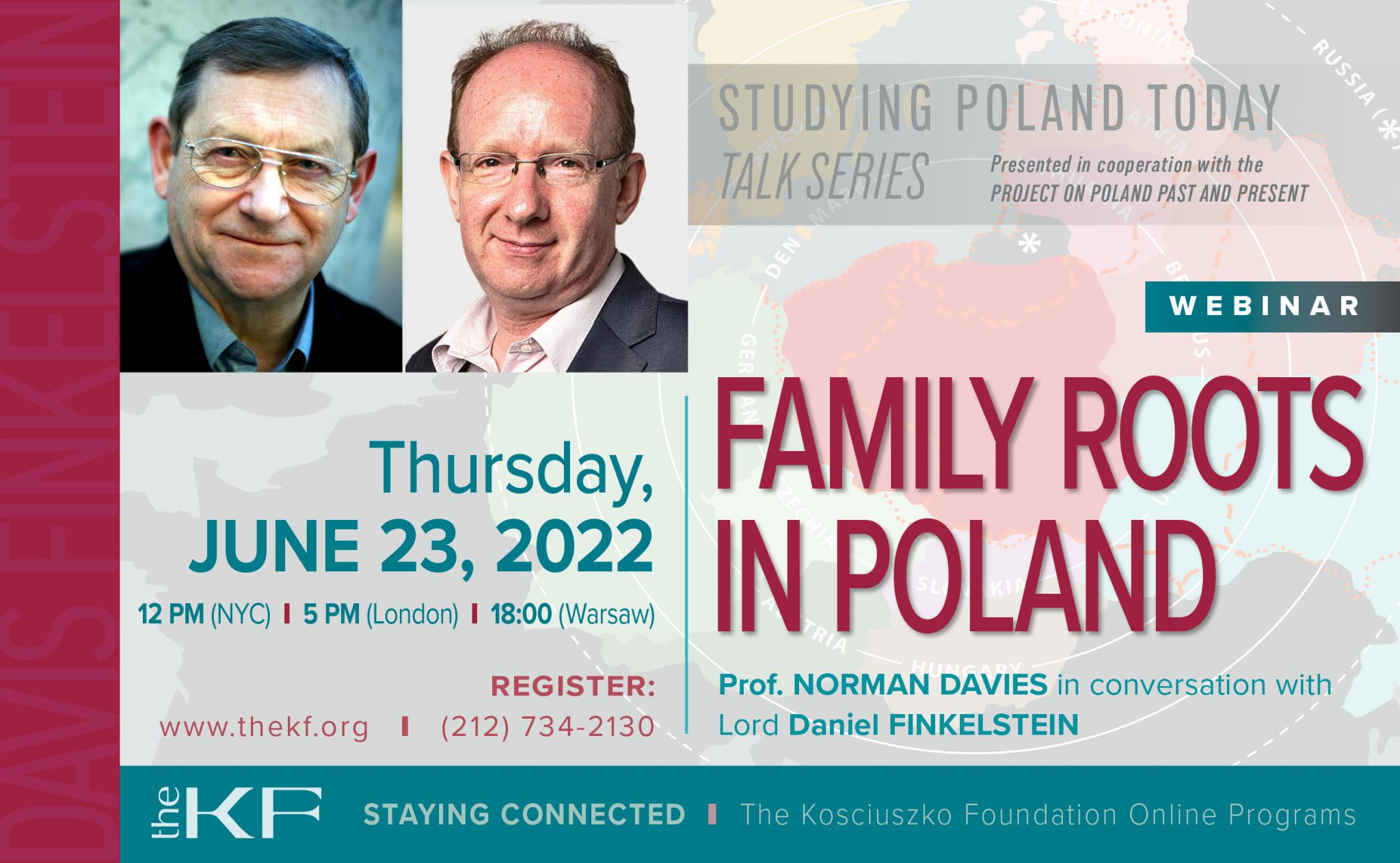 Thursday, June 23, 2022 at 12 PM (NYC).
The Kosciuszko Foundation and the Project on Poland Past and Present invite you to a webinar.
The webinar will feature historian Professor Norman Davies as he discusses with Lord Daniel Finkelstein his search for family roots in Poland and tumultuous periods in Poland's history.
Founded in 1925, the Kosciuszko Foundation promotes closer ties between Poland and the United States through educational, scientific and cultural exchanges. It awards up to $1 million annually in fellowships and grants to graduate students, scholars, scientists, professionals, and artists, and promotes Polish culture in America. The Foundation has awarded scholarships and provided a forum to Poles who have changed history.