A National Institute for Polish and Polish American Affairs
July 13, 2009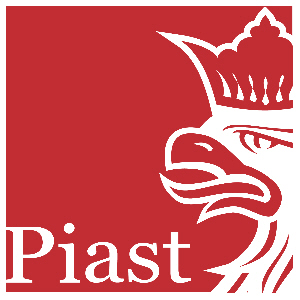 Building a New Polonia for the 21st Century.
FOR IMMEDIATE RELEASE
July 6, 2009
PIAST INSTITUTE TO COOPERATE WITH YOUNG POLONIA FOUNDATION ON FOSTERING UNDERSTANDING OF POLISH HERITAGE AMONG YOUNG POLISH-AMERICANS

Hamtramck, MI – The Piast Institute, a National Institute for Polish and Polish American Affairs, located in Hamtramck, Michigan, has developed an agreement to cooperate with the Young Polonia Foundation (Fundacja Mlodej Polonii) to help it carry out its mission and increase their presence in the US. Many in the Polish and Polish American communities in the United States complain that not enough work is done with young members of our community to preserve their Polish heritage. There are organizations, however, dedicated solely to fostering understanding of Polish culture among young people with Polish roots living around the world. The Young Polonia Foundation is the prime example. It has been working towards bringing young Poles living outside of Poland together for almost 20 years by organizing events that promote Polish cultural competency, language proficiency, and historical aptitude.

The Young Polonia Foundation, despite multitude of successful projects completed worldwide over the last two decades, remains a largely unknown organization for a great majority of Polonia in the United States. "United States is a huge country, and despite our good relations with the Polish embassy and multiple consulates, we are unable to reach all Polish-American communities throughout America," says Jozef Kaczmarek, the president and founder of Young Polonia Foundation, which is based in Warsaw, Poland. "And even with those obstacles, we notice a growing number of American participants in our art and poetry contests. Therefore, we are pleased to partner with the Piast Institute to increase our presence in the United States and help spread the knowledge of Polish heritage among millions of young Americans with Polish roots."

The Piast Institute, with its knowledge of the Polish-American landscape of the United States, is the perfect fit to promote Young Polonia's efforts in the country that is home to 2,340,309 people with Polish roots under 18 years of age (according to the 2005-2007 American Community Survey Estimates). "The possibilities are great," says Dr. Thaddeus C. Radzilowski, the president and founder of the Piast Institute. "The mission of Young Polonia complements our mission of building a new Polonia for the 21st Century. Many programs developed by Young Polonia encourage young people to learn the language, explore the culture, and ultimately maintain our rich Polish heritage in America. That is priceless for the future of our community."

To learn more about the Young Polonia Foundation, their programs, different way to support them, or the partnership between Young Polonia Foundation and the Piast Institute, visit youngpolonia.piastinstitute.org.

For more information on Young Polonia Foundation and its partnership with the Piast Institute, contact Dominik Stecula at 313.733.4535 or email him at stecula@piastinstitute.org.