Polish American Annual Charity Drive. We have raised $93,325
December 30, 2020
Take part in Our Annual Charity Drive. As of December 28, we have raised $93,325.
We ask that you join PSFCU alongside the Children's Smile Foundation in our effort to help our communities. Our goal is to raise funds for underprivileged children in the US and hospices for children in Poland. Every donation - no matter how small - makes an impact. With your generosity, the children in need can experience the joy of the holidays.
You can contribute too. More: https://en.psfcu.com/.../2020_Children's_Holiday_Smile...
S P O N S O R E D   A R T I C L E
For the most up-to-date information, please contact the company directly.
The photos contained in the article serve only as an illustration of the article.
When calling this company, please reference POLISH PAGES.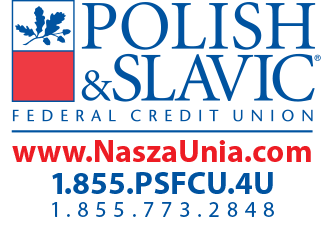 ABOUT PSFCU: 
Founded in Brooklyn, NY in 1976, PSFCU is the largest ethnic credit union in the U.S. with more than $2 billion in assets. It offers carefully tailored financial products and services to its 135,000 members and their families throughout the country, mainly through its 20 branches in New York, New Jersey, Illinois and Pennslyvania. Long known for its commitment to the communities it serves, the credit union proudly sponsors and supports countless Polish-American organizations, schools, churches and cultural events that all help make local neighborhoods succeed and thrive.