Belarusian Diaspora in the US Appeals to Polonia, 40 Years After Rise of Solidarity Movement
August 13, 2020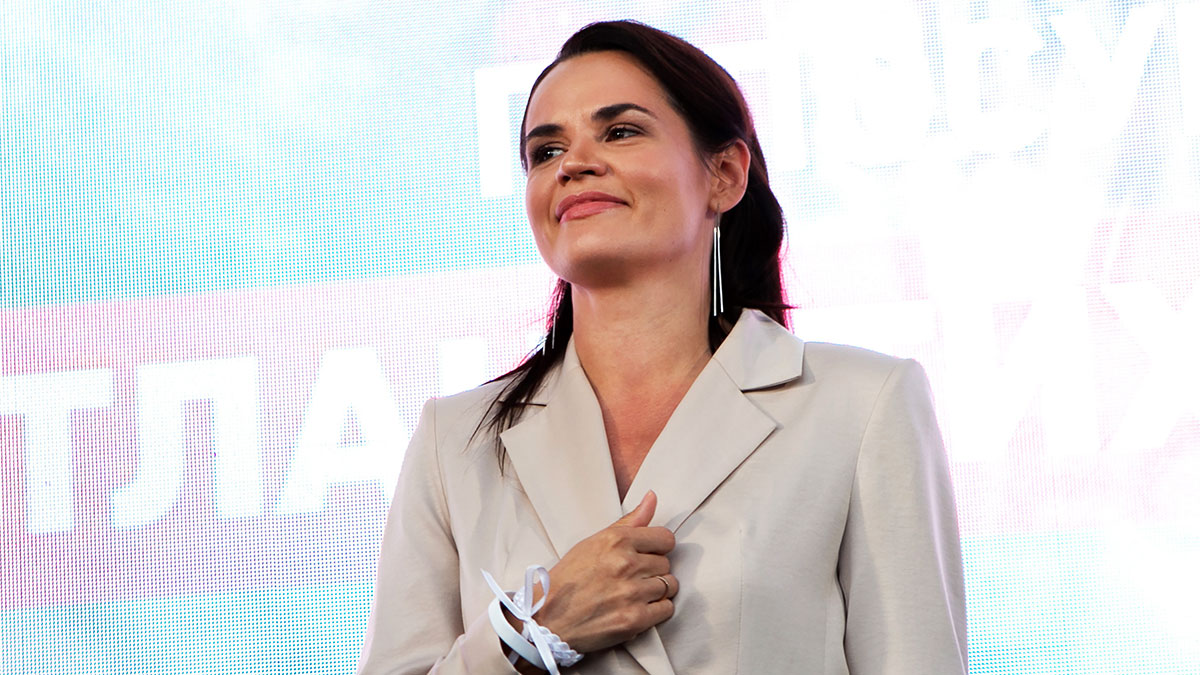 Svetlana Tikhanovskaya, opposition candidate for presidential elections in Belarus gives speech at her campaign rally in Minsk. Foto: Chisi
Wednesday, August 12, 2020. To Polish Diaspora in the United States.
Dear our Polish Neighbors,
On behalf of US citizens and permanent residents of Belarusian heritage, we are asking your help in appealing to the US and EU governments to take urgent action to help stop the violence against peaceful protestors in Belarus. Thousands of protestors that have come out to peacefully voice their opposition to the presidential election results, have been severely beaten and detained by Belarus law enforcement agencies. For the past two days, the local police have used tear gas, rubber bullets, and water cannon against citizens who are simply asking for an open, transparent, and independently validated count of the votes cast.
Internet and social media networks are blocked in Belarus, and independent journalists are either being detained or expelled from the country In an orchestrated effort to shut down coverage of the brutal violence being perpetrated against defense less protesters. The Belarus government is trying
to impose complete and total control of any and all information coming out from the country.
The United States of America and the European Union having been founded on the principles of liberty, free speech, and freedom of assembly, have a long tradition of defending human rights and democracy around the world. We urge you to speak out and support the Innocent people who are trying to peacefully exercise their freedom today in Belarus.
We urge the United States and EU governments to help stop the violence and free all political prisoners. If Belarus values its relationship with the United States and the European Union, it will have to listen. Poland has been one of the greatest allies of the Belarusian People for centuries, and we have fought together many battles to preserve most important European values such as freedom and Independence. We received the first taste of democracy from changes In Poland in the 1980s. Now we are asking for your help in protecting our freedom.