PSFCU in the Time of Pandemic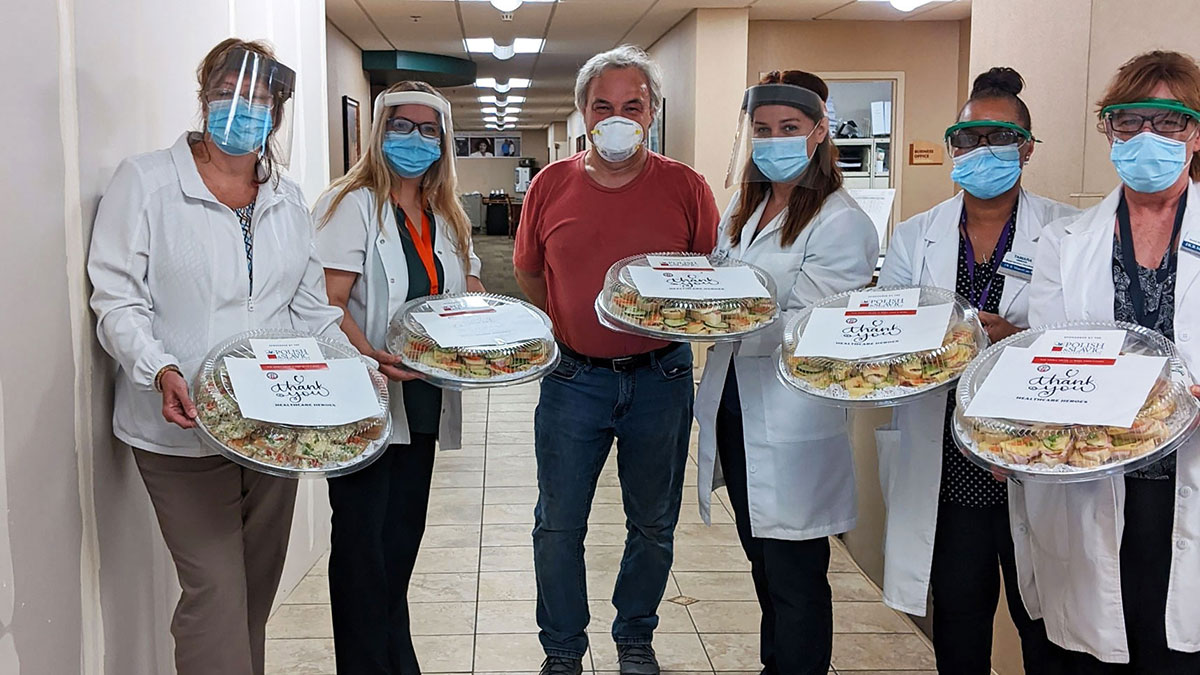 Hopsital workers in Illinois with food received from PSFCU
The Polish & Slavic Federal Credit Union supports the Polish-American community in the hard times of the COVID-19 pandemic. For better or worse, PSFCU always supports the Polish community because... our Credit Union is more than a bank.
Already at the end of March, the PSFCU Board of Directors decided to establish a PSFCU Coronavirus Relief Fund to help those members of the Polish-American community who are most in need. Thanks to the support of our Credit Union, the elderly, sick and the lonely were provided with food and necessary supplies. By the end of May, the Fund benefited organizations and parishes organizing assistance not only for PSFCU Members but for the entire Polish-American community, while PSFCU financially supported almost 40 assistance projects. The aid went mainly to traditionally the largest Polish community centers in the cities of New York and Chicago, but support was also received by Poles living in New Jersey and Pennsylvania, where PSFCU branches are located.
However, PSFCU support also reached areas located far from our Credit Union branches. Thanks to volunteers led by Anna Kobylarz from New Britain, assistance also reached the needful representatives of the Polish community in Connecticut. Among them was 99-year-old Józef Smyk, a soldier of the II Polish Army Corps, veteran of the battle of Monte Cassino. Fifty parcels were also delivered on Memorial Day to veterans at the Gen. Józef Haller Post 111 of the Polish Army Veterans Association of America in New Britain, CT.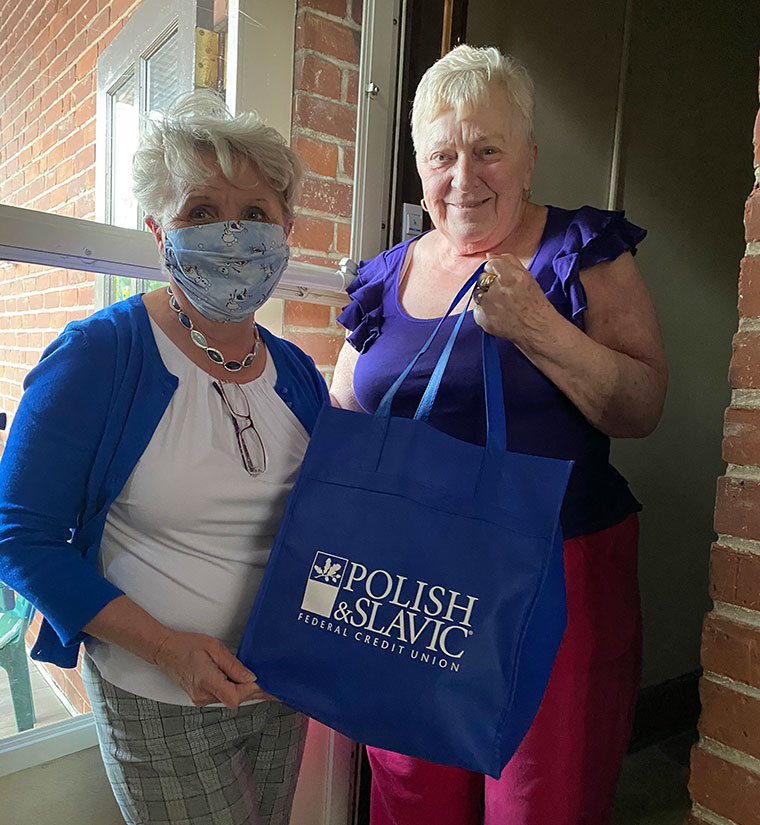 PSFCU assistance reached seniors in New Britain, CT
Our Credit Union also remembered about Polish priests working in St. Mary Catholic Church in Morrison, IL. The parish is located almost on the border of Illinois with the state of Iowa, two hours by car from Chicago, but when it comes to providing assistance, nothing is impossible for our Credit Union.
Our Credit Union also remembered doctors and nurses from hospitals struggling daily with the COVID-19 pandemic. With the support of PSFCU, volunteers of 83 Podczerwone Club of the Polish Highlanders Alliance of North America delivered food parcels to several hospitals in and around Chicago, and firefighters associated in the FDNY Pulaski Association served food to Fire Department ambulance operators who came to New York from other states to help fight the pandemic.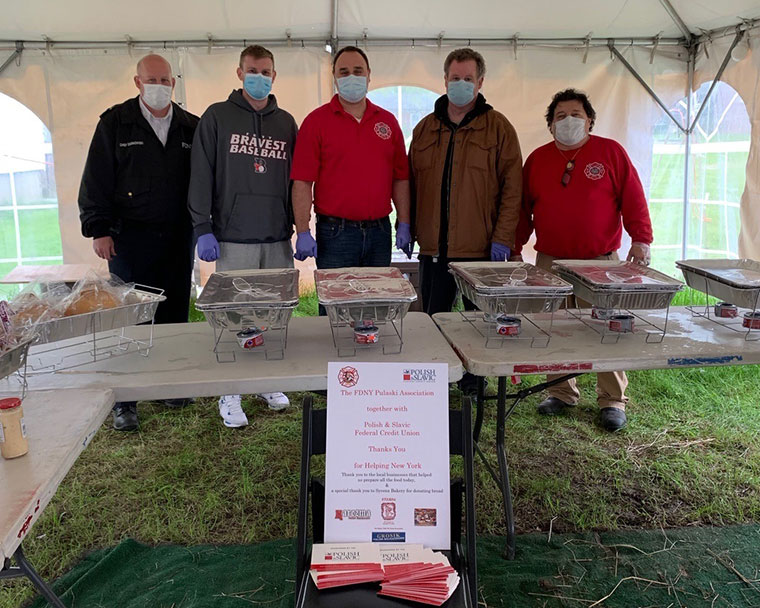 PSFCU sponsored meals for ambulance crews
When calling this company, please reference POLISH PAGES.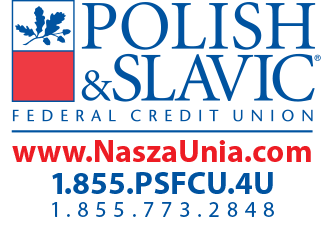 ABOUT PSFCU: 
Founded in Brooklyn, NY in 1976, PSFCU is the largest ethnic credit union in the U.S. with more than $2 billion in assets. It offers carefully tailored financial products and services to its 135,000 members and their families throughout the country, mainly through its 20 branches in New York, New Jersey, Illinois and Pennslyvania. Long known for its commitment to the communities it serves, the credit union proudly sponsors and supports countless Polish-American organizations, schools, churches and cultural events that all help make local neighborhoods succeed and thrive.