United Poles FCU Coronavirus COVID-19 Response
Iwona Karpeta, CEO March 19, 2020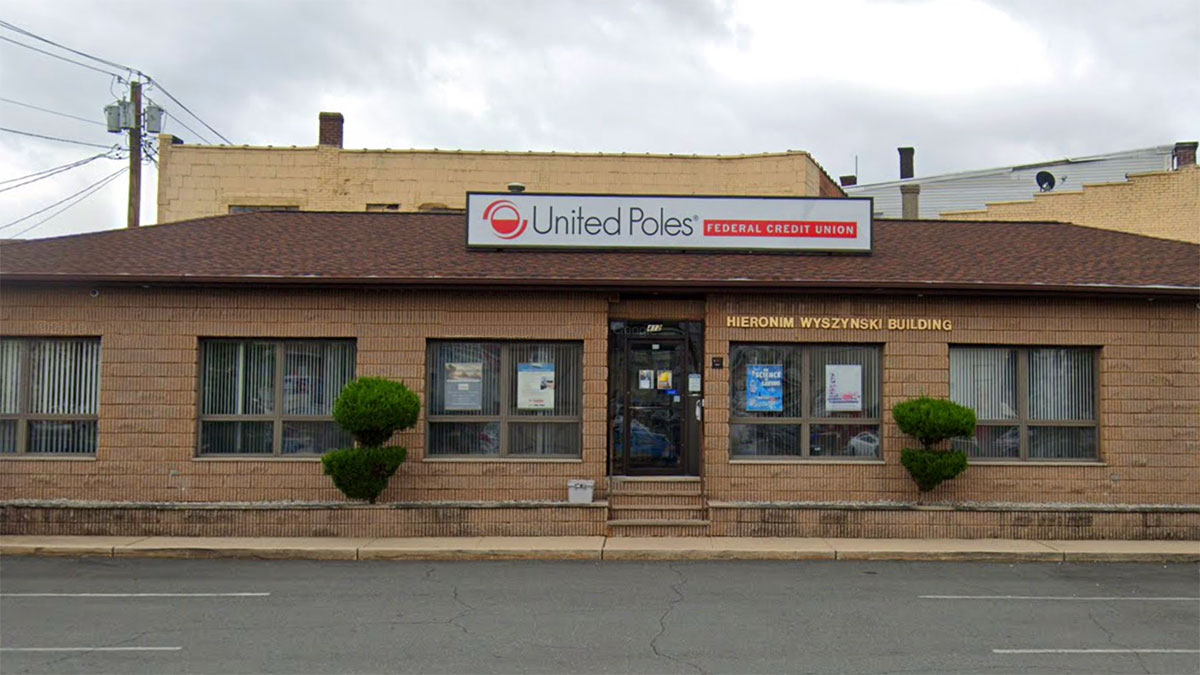 Main office of United Poles FCU at: 412 New Brunswick Avenue Perth Amboy, NJ 08861
COVID-19 situation worries all of us and here at United Poles FCU we deeply care about the health and well-being of all our staff and members. We want to do our part to lessen the impact of this virus on our local community. I cannot stress enough the need to do the responsible thing now and comply with the directions from the authorities and doctors to practice social distancing.
I would like to thank you for heeding my appeal and taking advantage of all electronic banking options we have. Our mobile branch with the mobile deposit option has never been this busy and it's open 24/7. If at any point you need to deposit checks over $5,000 (which is the standard limit per day for mobile deposit), please reach out to us to increase your daily limits accordingly.
Our VISA credit and debit card transactions have also seen an increase in volumes-- again, I'm most grateful for that as it lessens our in-branch foot traffic and potential exposure. All of the VISA credit cards coming to your homes starting April 2020 will have contactless capabilities and you can already take advantage of our mobile wallet capabilities for both debit and credit VISA cards to never hand over your plastic to anyone or even have to insert or swipe the card.
If you're sick, please stay home and DO NOT visit our offices. If you do need to withdraw cash, give us a call first so we can safely arrange for limited-exposure solution to your cash needs. We might ask you if you travelled outside of the country or are experiencing any flu-like symptoms before serving you. Again, if the answer to either is "yes", please stay home. This is for the health of our staff and other members who visit our offices.
Here's a list of what we've set in place already:
We're disinfecting all our surfaces, door knobs etc. throughout the day and at the end of each day; employees wash their hands throughout the day and wear protective gloves.
We will be implementing rotation of staff in Perth Amboy office next week—2 tellers per day max coming to work every other day so that not all of us are potentially exposed at the same time. This might increase your wait time, so I ask you to be patient with us when coming to the branch. Both offices remain open with the same operating hours. If need be, Linden branch office will be closed on Tuesdays and Thursdays. Current curfew for business in NJ is 8PM, however if it's further reduced, we will adjust our hours accordingly. Any changes to our schedule will be posted in each branch, on Google and on our website in addition to a separate email to the members.
All non-essential travel by staff is to be avoided. All staff members traveling out of state are required to self-quarantine for 14 days after their return from such travel.
We are already set-up for remote work to assure continuity of operations in case one or both offices are closed or one of us becomes ill. In case of closure all of your transactions- direct deposits, checks, debit card transactions, automatic payments etc.- will be posted in the normal timely fashion. Special phone numbers to reach our remotely-working staff members will be posted in such cases so that at any point during our normal business hours you can perform majority of your business with us.
We do not allow any outside vendors onto premises (unless it's an emergency).
We are not scheduling any in-office new mortgage loan applications or closings until further notice. All applications and associated documentation will be collected either electronically or by mail. Most courts and county clerks' offices are closed or just processing work only electronically, which might delay or postpone any pending closings. We will extend mortgage commitments to allow for extra time to close in those cases.
We are aware that some of our members have already been severely financially impacted by the virus. We are waiving all skip-a-pay fees for the next month (at least). Skip-a-pay program will also be available if you have a mortgage loan with us. We pledge to work out fair, reasonable and flexible long-term solutions once the situation stabilizes. If you're one of those members, please contact us a info@up-fcu.com
Our annual meeting planned for April 26, 2020 is cancelled and we will notify our members about a new date with at least 30-day written notice. Our Board meetings will be held only virtually for at least the next 2 months.
Some of our members unfortunately already got layoff notices from their employers. The links below outline COVID-19–related benefits for NJ and NY employees. This is so that our members know their rights.
New Jersey:
https://www.nj.gov/labor/worker-protections/earnedsick/covid.shtml
New York:
https://labor.ny.gov/unemploymentassistance.shtm
It looks like the Senate and then the President are close to approving a Coronavirus Emergency bill (the Families First Coronavirus Response Act (HR 6201)) and we will share that news with you as soon as we have it. The bill would provide employees with significant sick leave and paid family leave benefits.
All our lives have been disrupted and we are all worried about our loved ones, those close and those far away. Let's show our solidarity as human beings, pull together and do our socially responsible part. With kids being home and some parents working from home, we can take advantage of spending more quality time together, creating happy memories even in those tough stressful times.
Stay healthy and safe
Iwona Karpeta
CEO
When calling this company, please reference POLISH AMERICAN PAGES.