Pulaski Day Parade 2019 in New York - pictures fom 2018
September 15, 2019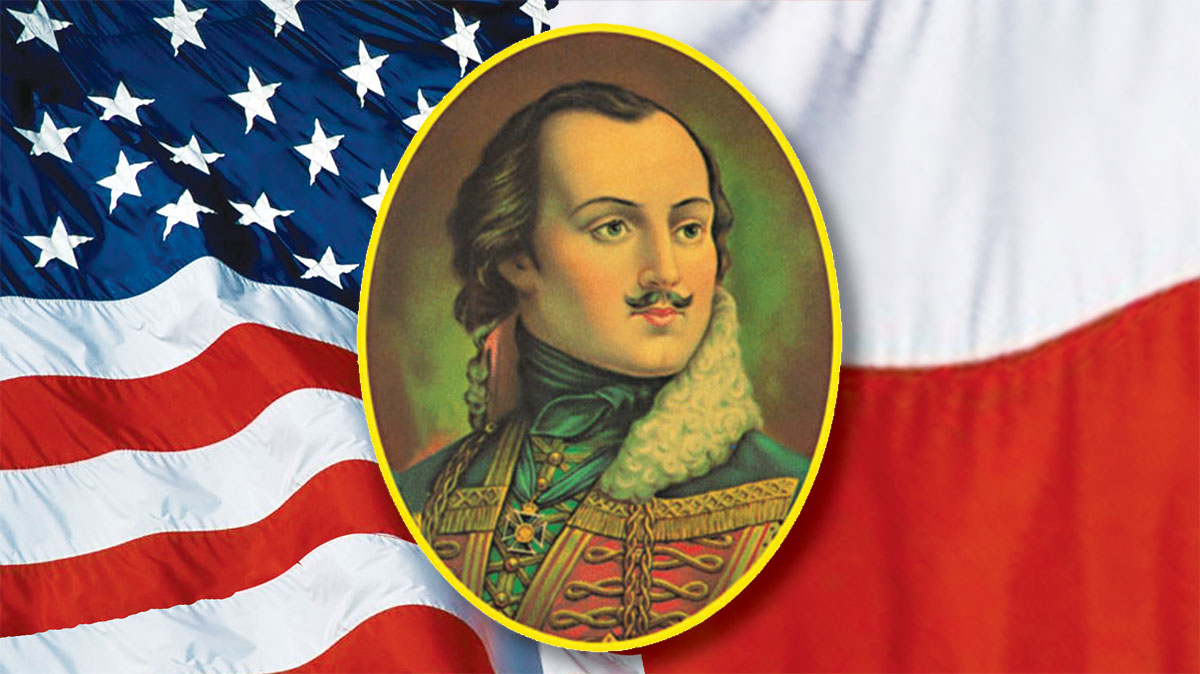 New York, NY - New York City's Fifth Avenue will close Sunday, October 6th, 2019, from 12:00 Noon to 6:00 PM as Polish-Americans join together in honor of Brigadier General Casimir Pulaski, hero of the American Revolutionary War who died at the battle of Savannah Georgia in October, 1779. The Kosciuszko Squadron of West Point will be marching this year with their special guests three Polish and one Moldovan exchange cadets from Akademia Wojsk Lądowych Wrocław. The parade will step off from Fifth Avenue at 35th Street at 12:30 PM with the Honor Guard of the New York City Police and Fire Departments leading the way up 5th Avenue to 54th Street.
Pictures, sponsored by Polish American Media, from Pulaski Day Parade 2018
Part 1, Part 2, Part 3, Part 4, Part 5, Part 6, Part 7, Part 8, Part 9, Part 10, Part 11, Part 12
The Pulaski Parade Banquet this year will be held on Saturday, September 14, 2019 at 6:00 PM in New York City's Marriott Marquis located in the heart of Times Square. Special guest songstress Natalia Kukulska will perform as one of the entertainment highlights.
President Richard D. Zawisny is extremely happy to announce that Most Rev. Andrzej J. Zglejszewski, DD will be the main celebrant of the 9:00 AM Liturgy at St. Patrick's Cathedral, Fifth Avenue, New York on October 06th, 2019. Additionally Bishop. Artur Mizinski; Secretary General of the Catholic Conference of Polish Bishops will join him. Orchard Lake Seminarians led by the Very Reverend Canon Mirosław K. Król their Chancellor will be among those concelebrating the Mass.
The theme of the 82nd Pulaski Day Parade in New York City is "Honoring Paderewski, Prime Minister, Statesman, Composer and Musician on the 100th Anniversary of Polish - American Diplomatic Relations. Honorable Darek Barcikowski of Connecticut is the 2019 Grand Marshal of the Quadstate Pulaski Parade and he will lead the contingents of New Jersey, New York State, Connecticut, Pennsylvania and surrounding areas up Fifth Avenue. He invites all to attend the Parade and all of the events in honor of the Polish born Hero American Revolutionary General.
A breakfast will follow the 9:00 AM Mass Liturgy on Oct 06th, 2019 at the 3 West Club on 51st Street.
Contact David M. Kopala (908) 265-8165 for tickets and information.Contact David M. Kopala (908) 265-8165 for tickets and information.
"The Pulaski Day Parade has been celebrated on Fifth Avenue since 1937 and is the second longest active parade in New York City history and marches rain or sun" - said The General Pulaski Memorial Parade Committee President Richard D. Zawisny.