Simply Slavic Festival Popularity Calls for a Symbolic Image
Aundrea Cika Heschmeyer June 10, 2019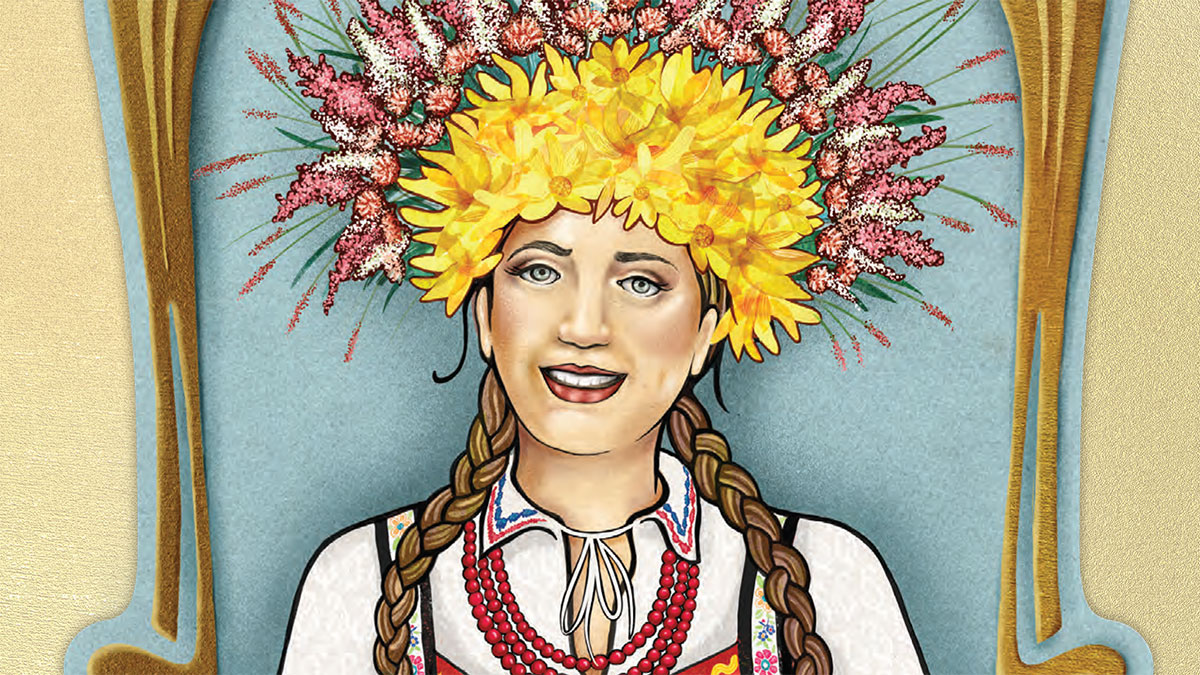 Simply Slavic, the downtown festival created specifically to celebrate Greater Youngstown's colorful Slavic community will take place on Friday June 14 from 7-11 PM AND Saturday, June 15, 2019 Noon- Midnight on Federal Plaza East, Downtown Youngstown. Presented with the generous support of The Wasko Family Funeral Group, the event began in 2011 to educate both the region's large number of Slavic descendants and the community-at-large about of the Mahoning Valley's Slavic culture.
Simply Slavic has focused this year's efforts on creating an image to define the spirit of their event and its volunteers.  They found the answer was already at the event! In 2018, the group commissioned a floating table from local costume specialist Brian Palumbo. Also last year, the committee introduced its own custom beer. Made only around the time of the festival by Warren-based Modern Methods Brewery, RODINA is a traditional Czech amber lager (polotmavé pivo) showcasing spicy Czech Saaz noble hops and lager yeast, Bohemian Pilsen and caramel malt. 
This year the two have officially – and beautifully merged -- to serve as the mascot AND the symbol representing the spirit of the festival! Complimenting Modern Methods brand, Rodina is depicted in an Art Nouveau style reminiscent of classic European tradition. The heavily outlined style also references classic Biergarten stained glass decor. Her bright, colorful dress and fresh flowers set the stage for a beautiful celebration of Slavic festivities grounded in family, fun and heritage. The piece was commissioned by the Committee from Nashville illustrator Sharisse Steber whose has a passion for working in this style.
RODINA Lager will be available after a ceremonial firkin tapping at 8:00 PM on Friday night, throughout the festival and , NEW THIS YEAR, on tap for the next month at the brewery and select Mahoning Valley bars AND in artistic bottles to enjoy and keep at home! Commemorative t-shirts and posters with the artwork are available for purchase at the event.