March with the Kosciuszko Foundation at the Pulaski Day Parade and ...
September 29, 2017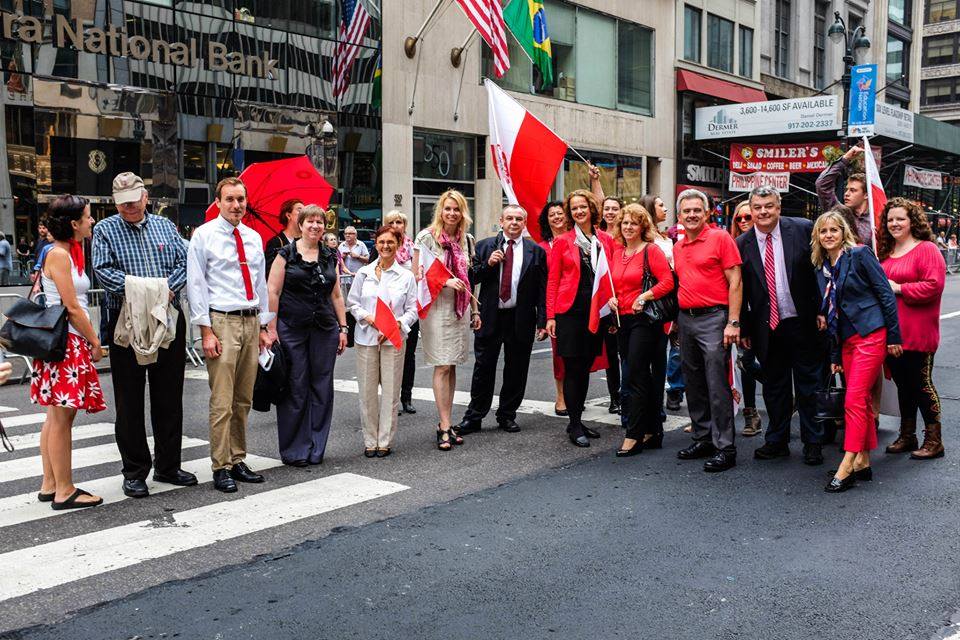 Join us as we march in the 80th annual Pulaski Day Parade - Sunday, October 1, 2017.
 We'll meet at 12:00 p.m. on 5th Avenue at East 37th Street. Dress in white and red and bring Polish flags.
After Pulaski Parade, between 2:00 and 6:00 p.m. we invite everyone to the Kosciuszko Foundation's House at 15E 65th Street in NYC for traditional Polish bigos and pierogi. We'll also present a mini concert by young artists Paulina Raczkowski, vocal & Andrzej Raczkowski, piano.

See you on Sunday, rain or shine!
The more the merrier!
Join us!
Founded in 1925, the Kosciuszko Foundation promotes closer ties between Poland and the United States through educational, scientific and cultural exchanges. It awards up to $1 million annually in fellowships and grants to graduate students, scholars, scientists, professionals, and artists, and promotes Polish culture in America. The Foundation has awarded scholarships and provided a forum to Poles who have changed history.