Robert Prosky at the Walnut Street Theatre
February 09, 2008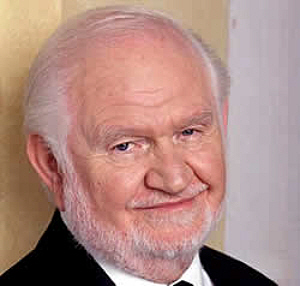 Robert Prosky
The Walnut Street Theatre Presents "The Price" Featuring Polish American Actor Robert Prosky. Tuesdays through Sundays until Sunday, March 2, 2008
Robert Prosky (Porzuczek), a Philadelphia native of Polish descent, was born to grocer Joseph Porzuczek and his wife, Helen, in the Manayunk section and educated at Temple University.

Although he has enjoyed a varied and honored career on stage and film, he has never participated in a professional production in Philadelphia. He has appeared in more than 200 plays on Broadway and in regional theater, as well as having appeared in thirty-eight films and numerous television shows. He has received or been nominated for two Tony Awards, two Helen Hayes Awards, an Emmy, the Drama Desk Award and many others. He has performed in films like Mrs. Doubtfire, Rudy, and Dead Man Walking.

In the Walnut Street Theatre's production of Arthur Miller's "The Price," Robert Prosky is joined by his two real-life sons, Andy and
John Prosky.

Walnut Street Theatre - 825 Walnut Street, Philadelphia, PA 19107

For tickets or information,call 215-574-3550 or visit WalnutStreetTheatre.org.