Bishop Brennan Marks All Souls' Day at Holy Cross Cemetery, Blesses Memorial Honoring Veterans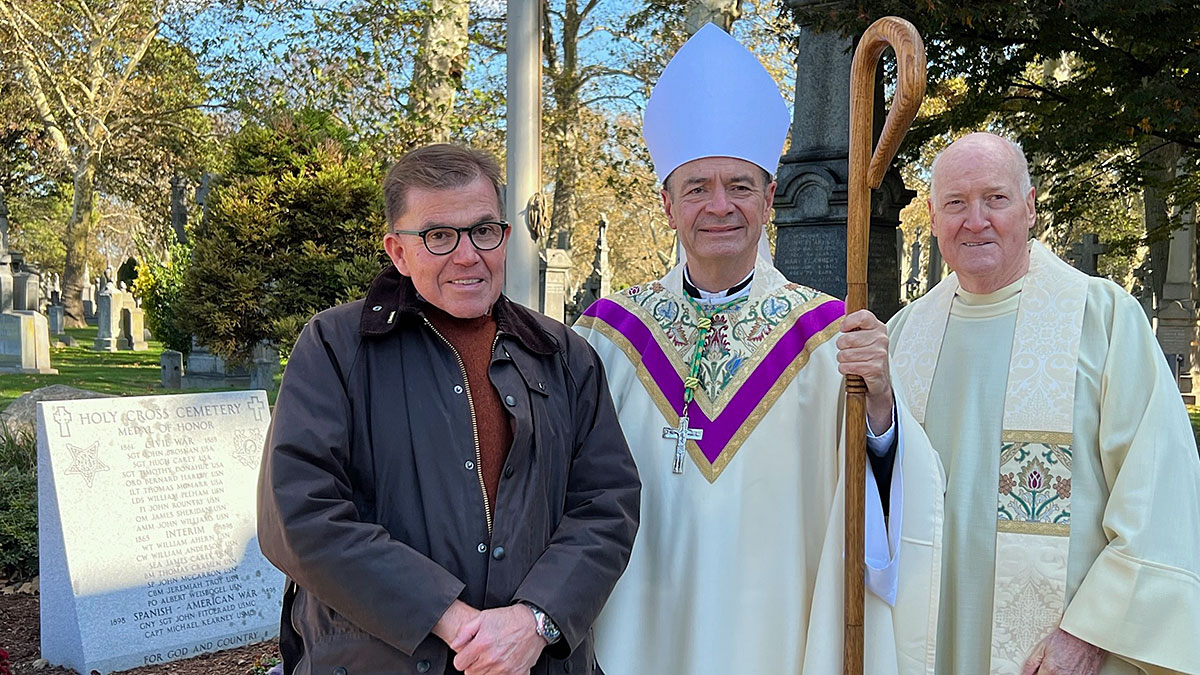 Bishop Robert Brennan is pictured with Michael Cusack (on the left) from Bay Ridge, who researched the Medal of Honor recipients, and Monsignor Michael Reid (on the rigjht), the Chief Operating Officer of Catholic Cemeteries for the Diocese of Brooklyn. Photos and video: Courtesy of DeSales Media
Bishop Robert Brennan of the Diocese of Brooklyn celebrated All Souls' Day Mass in The Chapel of the Resurrection at Holy Cross Cemetery at 3620 Tilden Avenue in the East Flatbush section of Brooklyn.
Immediately following the Mass, Bishop Brennan blessed a new memorial near the cemetery entrance, which honors all Medal of Honor recipients buried on the sacred grounds. The memorial stone lists 18 Veterans who served in the U.S. military from the Civil War through the Spanish-American War.
SPONSORED ARTICLE
For the most up-to-date information, please contact the company directly.
The photos contained in the article serve only as an illustration of the article.